The lower house gave its final approval to the legislation Thursday, converting the decree law passed by Prime Minister Paolo Gentiloni's cabinet in December. It includes emergency liquidity guarantees and capital injections for struggling lenders in compliance with state aid rules. Banks will be able to request precautionary recapitalizations that would see some bondholders take a hit.
... Italy's banks are struggling under the weight of a 360 billion-euro mountain of bad loans, a plight that has eroded profitability and undermined investor confidence. Taking Monte Paschi into public ownership, which would be Italy's biggest nationalization since the 1930s, could be followed by rescues of lenders including Veneto Banca SpA and Banca Popolare di Vicenza.
Keep in mind that Italy's GDP is only $1.8 trillion, meaning that it will put over 1% of its GDP into bailing failing banks, for the second time in 7 years!
I have warned about Italian banks since 2010, but the IMF/EC said things were getting better. The IMF has always been overly optimistic when it comes to Italy.
As I've said, I've been warning about Italy's troubled banks since 2010. During the months of March and April of 2016 we released a series of proprietary research reports indicating signficant weakneses that we found in the European banking system and released it for sale through the blockchain (reference The First Bank Likely to Fall in the Great European Banking Crisis). This was performed by the same macro forensic and fundamental analysis team that first warned about the pan-European sovereign debt crisis in 2009 and 2010 (reference Pan-European sovereign debt crisis) as well as Bear Stearns and Lehman Brothers (Is this the Breaking of the Bear? January 2008).
Today, Reuters released news vindicating our position in spades, leading any institution that took a position via our blockchain-based Veritaseum trading platform or today's legacy system with 14% cash gains or 50% to 100+% leveraged gains in the short time period in question, to wit: Tumbling Banco Popolare leads Italian bank shares lower
Banco Popolare shares fall 14 pct to record low
Bank booked writedowns ahead of merger with Popolare Milano
Italian banking shares dogged by concerns over bad loans (Recasts with details)
MILAN, May 11 Shares in Banco Popolare plunged 14 percent on Wednesday after a surprise first-quarter loss driven by loan writedowns -- the main focus of investor concerns over Italian banks.
Banco Popolare booked loan writedowns requested by the European Central Bank as a condition for approving a planned merger with Banca Popolare di Milano that will create Italy's third-biggest banking group.
To improve its loan loss provisions Banco Popolare must raise 1 billion euros in a share issue slated for early June.
Investors are expected to be more supportive of the move than was the case when Banca Popolare di Vicenza IPO-BPVS.MI tried to raise cash last month and had to be supported by a new bank rescue fund.
Shares in Banco Popolare lost 14 percent by 1040 GMT, hitting a record low of 4.14 euros.
Popolare Milano lost 10 percent to 0.50 euros, against a 3 percent drop in Italy's banking index.
Italian banks have lost nearly 40 percent of their market value so far this year, weighed down by concerns they could need additional capital to shoulder losses from sales of bad loans that rose to 360 billion euros ($410 billion) during a long recession.
A share rebound triggered by the hasty creation last month of the fund intended to inject capital into weaker lenders and buy their bad loans proved short-lived.
Banco Popolare said late on Tuesday that it had written down loans for 684 million euros in the first quarter, nearly four times more than in the same period of 2015, posting a net loss of 314 million euros for the first three months.
CEO Pierfrancesco Saviotti told an analyst call that the loan writedowns were the first step towards selling chunks of bad loans and that it would book further provisions this year."
Let's take a look at what the Macrotechnology, fintech and blockchain research experts at Veritaseum had to say about Banco Popular. Keep in mind that although we are now a technology firm, we specialize in Fintech and Macrotech, hence keeping our finger on the pulse of the global banking system is paramount. We mush be aware of what it is that we are disintermediating! On that note, we will happily create a distributed blockchain solution using our realistic approach to isolate these risks in a zero trust confine, essentially bullet proofing parts of this bank or any other from catastrophic loss. Ping me for more.
Income from operations declined every year from 2011 due to lower interest margin and higher operating expense. The declining trend was stopped in 2015 as the bank recorded a rise of 13% in income from operations. The pop was due to sale of equity investments held in ICBPI (13.88%) and Arca SGR (19.9%) amounting to Euro172.6 and Euro68.7 million, respectively, and higher other operating income including fees and commission earned. However, the notable aspect is the core income from operations has been on constant decline (even in 2015) over the last few years
The quality of loans has been deteriorating with percentage of non-performing and bad loans showing signs of increase due to adverse macro-economic environment. Of the total loan portfolio, the bank's performing loans decreased to 82.1% in 2015 from 83.7% in 2013. Furthermore, BP stopped reporting restructured loans for at least two years. That looks quite suspicious given that loan credit quality has been tumbling. The numbers offered add up, but they shouldn't unless the restructured loans have been somehow reclassified as performing loans (quite possibly). If so, that's quite misleading and should be duly noted.
A significant percentage of the loan portfolio comprises mortgage loans and loans on current accounts. Distressed residential real estate sector and subdued business environment are likely to take toll on % of performing loans in these categories. As can be seen below, Italy as a nation, has high NPLs and it is not materially improving, YoY.
Since the hyperlinks are not active in these report jpg snapshots, I'll past the text here so you can access the live links, reference Reggie Middleton vs Rating Agencies.
Parallels to Bear Stearns Before it Popped
In January of 2008, we warned (in exquisite detail) of the collapse of Bear Stearns. It was 2 months before Bear Stearns actually fell, while it was trading in the $100s and still had buy ratings and investment grade AA or better from the ratings agencies. See for yourself: Is this the Breaking of the Bear? As part of the analysis, we did a counterparty risk profile, see below:
Counterparty Risk
In $million

OTC Derivative credit exposure ($ million)

TThe table summarizes the counterparty credit quality of the company's exposure with respect to OTC derivatives

Rating(2)

Exposure

Collateral (3)

Exposure, Net of Collateral (4)

Percentage of Exposure, Net of Collateral

Total exposure a % of Total assets

Net exposure as a % of Total assets

Net exposure as a % of equity

AAA

3,369

56

3,333

42%

0.8%

0.8%

25.6%

AA

6,981

4,939

2,153

27%

1.8%

0.5%

16.6%

A

3,869

2,230

1,784

23%

1.0%

0.4%

13.7%

BBB

354

239

203

3%

0.1%

0.1%

1.6%

BB and lower

1,571

3,162

322

4%

0.4%

0.1%

2.5%

Non-rated

152

223

94

1%

Reggie Middleton discussion UltraCoin at the 2014 FinTech conference at Dechert LLP.

Coindesk asks "Do Patent Filings from eBay and Western Union Pose a Threat to Bitcoin?" I feel the question is in and of itself missing the point. To explain this fully, I have to share a little bit about myself, particularly my weaknesses. I'm the type of person who is very knowledgeable about his strengths and his weaknesses, but sometimes I don't see my strength for what it is, and that is tantamount to a weakness in a highly competitive environment.

Case in point, in discussing whether or not competing patents have been filed for smart contract transacion processes by those who seek to be in my space with my contract engineer (a very skilled software architect and IP attorney), I displayed what I considered a healthy level of paranoid concern. I found it hard to believe that no one bothered to patent the most innovative, disruptive and groundbreaking aspect of this new crop of digital currencies - the ability to program them. As those who follow me know, I've spent a lot of resources developing, designing, refining and patenting advanced smart contracts (see How Reggie Middleton's Start-up Patented The Future of Global Finance!). I actually found it highly unlikely that no one had come up with this idea before me. Matt (my contracts engineer) said, "You know, it actually takes an uncanny amount of vision to have seen the scope of this stuff and act upon it, not to mention to have done so 6 months ago. Not many people are like you." Right then and there, it hit me. People really do not see things the way I do!

Most know me from my prescient calls in banking, finance, real estate and tech (see Who is Reggie Middleton?). I've demonstrated a knack for seeing future trends and determining when things (such as valuations and opportunities) are out of whack. With that being said, the big media interest in Bitcoin combined with the increasing VC interest in Bitcoin companies (reference BitPay Gets $30 Million in Venture Capital Funding) is a very good thing for the industry, but also illustrates shortsigtedness in both the investment community and many practitioners.

The problem with the processors...

When bitcoin is as easy as PayPal to use then it will be on the path to mass adoption, but to assume that's the most lucrative path to take in bitcoin company private equity investment begs the wrong question. Here's the strategic landscape as I see it.

Bitcoin is very inexpensive to use as a transfer agent. A transaction may be safely sent without fees if these conditions are met (this is excerpted directly from the Bitcoin Wiki, verbatum):

It is smaller than 1,000 bytes.
All outputs are 0.01 BTC or larger.
Its priority is large enough

Otherwise, the reference implementation will round up the transaction size to the next thousand bytes and add a fee of 0.1 mBTC (0.0001 BTC) per thousand bytes. Note that a typical transaction is 500 bytes, so the typical transaction fee for low-priority transactions is 0.1 mBTC (0.0001 BTC), regardless of the number of bitcoins sent.

Bitcoin as of 5/18/2014 is $444.74m, thus the fee for this transaction is roughly 4 cents, if not outright free. If a processor is transferring $10,000 on behalf of a customer, whether at one time or 100 times throughout the course of a month, the processor's fee cost would range from $0 to $4, while the processor would likely charge (as of the date of this writing, $0 to $100). The traditional processors such a Visa or Paypal would charge hundreds (as in up to 50x more!) for the same deal!

That 25x markup on the high end is significant (even for the Bitcoin companies), and ripe for disintermediation itself (that's right, the disintermediaing agents are poised for disintermediaion). Particularly once the UX of Bitcoin evolves, as email and web browsing did, and users realize how easy and cheap it is to jump onto the blockchain and do this stuff themselves.

Even assuming users don't follow the historical model of those that left proprietary walled gardens (think AOL) and jumped directly into the open World Wide Web themselves, there are no material barriers to entry to enter into the processing business other than potentially a money transmitter license. The only material barrier, hence the business opportunity, is that Bitcoin is cumbersome to use. As the UI/UX polish increases and the amount of competitors in the space increase, the lower the prices charged - hence the margins - will be.

With such low barriers to entry and potentially humongous markups to exploit, what do you think happens next? The wild, untamed hordes of competitors swoop down upon the masses, and we have a concerted race to zero, and likely negative margin as competitors attempt to make processing a loss leader to draw users into the folds of richer, higher margin services!!!

The race to marginal zero, then negative, does not make a strong business plan. So, what do these companies such as BitPay, Coinbase, etc. do once that point is reached (rather quickly)? They look to value added (high margin) services on top of their low margin, utility-like payment infrastructures.

Enter smart contracts and the true use of programmability in the crypto-currencies. The easiest and the likely first implementation of such will be multi-sig operations which allow multiple parties to share funds without having to worry about trusting and single party in a transaction. Our ZeroTrust Letters of Credit (patent pending) is just such a product. It allows for multiple parties to tranfer payment for simple and complex transactions contingent upon the mutual agreed upon successful execution of said transactions. This is done without the parties having to:

Know each other
Trust each other
Have any form of proximity to each other;

and can be done using micropayments all the way up to multi-million dollar macro payments. The barriers to this business are much higher. For one, it takes more than just programming code. You have to be able to congeal the legal logic of the conventional law in equity contract into code. You have to be able to congeal the business logic into code, and you have to be able to implement it into the blockchain or whatever other underlying transmission mechanism you choose to utilize.

Once the race to negative zero is in full swing, a few of the wiser companies will wake-up and say "Hey, there has to be a better way, and we think we found it!". It is at that point Reggie Middleton's UltraCoin products and assets will shine. It is not hard to foresee that the entrenched companies (Visa, Mastercard, PayPal, Western Union) may enter a bidding war with the new comers armed with material VC warchests (much more than we're seeing with $30 million investments of today - all over the guys who had the foresight to see the next evolutionary step in plain vanilla payments - smart transactions and self-executing digital contracts and transactions.

We're actively looking for financial and intellectual capital. If you, as an accredited investor, are looking for an opportunity in the higher end of the digital currency space, I think we should talk. In addition, if you are a higher level Java/C++ developer willing to take risk, we need to talk. I'm available at reggie at ultra-coin.com.



Business Intelligence Manager (m/f) // FinLeap
We're FinLeap, a Fintech company builder based in Berlin and active in more than ten countries. Along with our passionate co-founders, we launch several startups per year. Our environment is diverse, exciting, fast-paced and changing every day. We're now looking for a Business Intelligence Manager (m/f) to join our team on the company builder level. […]
Check out all open positions at http://BerlinStartupJobs.com
Senior Offline Marketing Manager (m/w) für ein neues FinTech Venture // FinLeap
In der Welt des Offline Marketings bist du zu Hause. Ob TV, Funk oder Print – Du möchtest uns mit Deiner Kreativität und Deinem Ehrgeiz voranbringen! Wage den Sprung und schließe Dich unserem Team an, um gemeinsam die Finanzindustrie zu revolutionieren! Wir sind ein neues Venture aus der FinLeap Schmiede, ein auf die Finanzdienstleistungsbranche spezialisierter […]
Check out all open positions at http://BerlinStartupJobs.com
Senior Online Marketing Manager (m/f) for a new FinTech Venture // FinLeap
You eat complexity for breakfast, have never met a challenge you don't like and live for number crunching. You're the ultimate analytical mastermind who doesn't stop until we're at the top of every hit list. Optimization is your middle name—we're pleased to meet you and welcome you on board. We're FinLeap, a Fintech company builder […]
Check out all open positions at http://BerlinStartupJobs.com
Senior Offline Marketing Manager (m/w) für ein neues FinTech Venture (Cyber) // FinLeap
In der Welt des Offline Marketings bist du zu Hause. Ob TV, Funk oder Print – Du möchtest uns mit Deiner Kreativität und Deinem Ehrgeiz voranbringen! Wage den Sprung und schließe Dich unserem Team an, um gemeinsam die Finanzindustrie zu revolutionieren! Wir sind ein neues Venture aus der FinLeap Schmiede, ein auf die Finanzdienstleistungsbranche spezialisierter […]
Check out all open positions at http://BerlinStartupJobs.com
(Junior) Account Manager France (m/f) for financeAds International // FinLeap
financeAds International provides performance marketing solutions designed for the financial sector. Our clients are banks, insurance companies and FinTech startups. We help them to increase their online sales and customer base. A joint venture between financeAds and Berlin-based FinTech company builder FinLeap, financeAds International covers seven European markets with its multicultural team. More details about […]
Check out all open positions at http://BerlinStartupJobs.com
e-Biz Expo Asia 2017
e-Biz Expo Asia 2017 งานธุรกิจบริการและเทคโนโลยีด้านอีคอมเมิร์ซครบวงจรที่สุดในประเทศไทย 

15-17 มิถุนายน 2560 เวลา 10.00-19.00 น.
ณ Plenary Hall 1-3 ศูนย์การประชุมแห่งชาติสิริกิติ์
แนวความคิด:
GATEWAY TO ASEAN E-COMMERCE & DIGITAL BUSINESS "เปิดประตูสู่อาเซียนด้วยอีคอมเมิร์ซและดิจิทัล"

จุดประสงค์:
- มุ่งเน้นให้เกิดความร่วมมือ การถ่ายทอดความรู้และเทคโนโลยีให้ผู้ประกอบการ สอดคล้องกับนโยบาย Thailand 4.0 ของรัฐบาล ซึ่งเป็นหัวใจหลัก
- สร้างให้เกิดการขับเคลื่อนเศรษฐกิจด้วยนวัตกรรม  Value-Based Economy  โดยใช้นวัตกรรมและเทคโนโลยีสมัยใหม่เข้ามาช่วยพัฒนาเศรษฐกิจและสังคมของประเทศ
- บริการธุรกิจดิจิทัลและเทคโนโลยีชั้นนำของไทยอย่างครบวงจรกับ 5 โซนธุรกิจ

5 โซนธุรกิจที่นำมาจัดแสดงภายในงาน
1. e-Commerce Show และ e Market Place ทั้งไทยและต่างประเทศ
- ปรึกษาการวางแผนธุรกิจอีคอมเมิร์ซ และ platform ที่รองรับการค้าขายออนไลน์
2. Payment Show
- ระบบความปลอดภัยในการทำธุรกรรมออนไลน์
3. e-Logistic Show
- บริการระบบขนส่งระบบอีคอมเมิร์ซ บริการพื้นที่จัดเก็บสินค้า และขนส่งสินค้าออนไลน์
4. Digital Marketing
- การทำตลาดออนไลน์ เทคนิคการขาย และการวางแผนการตลาดให้เข้าถึงกลุ่มลูกค้า
5. Cross-Border e-Commerce
- การจับคู่เจรจาธุรกิจการค้าบนโลกออนไลน์ การขายสินค้าข้ามพรมแดนทั่วโลก

ตารางงานสัมมนา เวทีกลาง


ฟรี

Workshop และ Seminar

คลิ๊กลงทะเบียนออนไลน์ ที่นี่



วันพฤหัสบดีที่ 15 มิถุนายน 2560
09.00-10.00น. ลงทะเบียนเข้าร่วมงาน (Registration)
10.00-10.20น. พิธีเปิดงาน "E-Biz Expo Asia 2017 and The 6th Thailand E- Commerce day 2017"
Grand opening ceremony to The 6th Thailand E-Commerce day 2017 and E-Biz Expo 2017
10.20-10.45น. พิธีมอบรางวัล: "DBD E-Commerce Website Award 2017: DEWA"
Award ceremony: DBD E-Commerce Website Award 2017: DEWA"
ผู้มอบรางวัล: นางสาวบรรจงจิตต์ อังศุสิงห์ อธิบดีกรมพัฒนาธุรกิจการค้ากระทรวงพาณิชย์
Ms. Banjongjitt Angsusingh, Director General, Department of Business Development, Ministry of Commerce
10.45 - 11.30น. หัวข้อบรรยาย: "เจาะเทรนด์นักช้อปออนไลน์ในประเทศไทยและเตรียมตัวไปไกลในระดับอาเซียน"
Keynote: "Online Shoppers Behavior & Hot Trend in Thailand across ASEAN"
โดย: คุณอภิชญา เตชะมหพันธ์ ผู้บริหารด้านหุ้นส่วนกลยุทธ์ บริษัทกูเกิ้ล เอเชียตะวันออกเฉียงใต้
Ms. Apichaya Taechamahapun, Strategic Partner Manager, Channel Partnerships, Google South East Asia
11.30 - 12.15น. หัวข้อบรรยาย: "การเป็นที่1 ในใจลูกค้าไม่ใช่เรื่องยาก"
Keynote: "Creating Compelling Customer Experience with Omnichannel"
โดย: คุณทอม แบล็กแมน ผู้อำนวยการประจำภูมิภาคเอเชีย บริษัท เซ็นเดกส์
Mr. Tom Blackman Director, Asia, Zendesk Company
12.30 - 13.00น. พักรับประทานอาหารกลางวัน (Lunch Time)
13.00 - 14.00น. การเสวนาหัวข้อ: "ปัจจัยแห่งความสำเร็จ:การแชร์ประสบการณ์จากผู้ชนะรางวัล DBD e-Commerce Website Award 2017"
Panelist: "Key factors to succeed: shared by Winners of DBD e-Commerce Website Award 2017" ผู้ได้รับรางวัลสุดยอดจากเว็บไซต์ของร้านค้าออนไลน์ปี 2017 โดย:
- รางวัลสาขาเว็บไซต์พาณิชย์อิเล็กทรอนิกส์ที่มีการบริหารจัดการยอดเยี่ยม "The Best of Excellent e-Commerce Website Award 2017"
- รางวัลสาขาเว็บไซต์พาณิชย์อิเล็กทรอนิกส์ที่มีการตลาดสร้างสรรค์ "The Best of Creative Marketing Award 2017"
- รางวัลสาขาเว็บไซต์พาณิชย์อิเล็กทรอนิกส์ที่มีความน่าเชื่อถือ "The Best of Trustworthy e-Commerce Website Award 2017"
14.00 - 15.00น. Learn and Share (เวทีกลาง)
15.00 - 16.00น. หัวข้อบรรยาย: "สภาพตลาดอีคอมเมิร์ซอาเซียนและการเป็นผู้ขายออนไลน์ยอดขายหลักล้าน"
Keynote: "ASEAN Ecommerce market and Millionaire's sellers"
โดย: คุณเบ็บติสต์ เลอ เกล ประธานเจ้าหน้าที่ฝ่ายการตลาด บริษัทลาซาด้า (ประเทศไทย) จำกัด ซึ่งเป็นบริษัทในเครือบริษัทอาลีบาบากรุ๊ป
Mr. Baptiste Le Gal, Chief Marketing Officer (CMO)
16.00 - 17.00น. Learn and Share (เวทีกลาง)
17.00 - 18.00น. หัวข้อบรรยาย: "การขยายฐานลูกค้าของSMEs ด้วย e-Market Place"
Keynote: "Growth your business & Sale with e-Market Place and Insight Best Practice"
โดย: คุณฮ่อง เซล เจี้ยน ประธานเจ้าหน้าที่บริหาร บริษัท 11Street (ประเทศไทย) จำกัด
Mr. Hong CheolJeon, Chief Exclusive Officer (CEO), 11street (Thailand), www.11street.com (Tentative)

วันศุกร์ที่ 16 มิถุนายน 2560
10.00 - 10.45 น. Learn and Share (เวทีกลาง)
10.45 - 11.15น. Learn and Share (เวทีกลาง)
11.15 - 12.30น. หัวข้อบรรยาย: "การขยายฐานลูกค้าและเพิ่มยอดขายด้วย Smart Platform"
Keynote: "Best e-Commerce Practice and Selling Online with Smart Platform and Smart Tactics"
โดย: คุณ อีริค หวน เป่ย กว่าง หัวหน้าฝ่ายปฏิบัติการ บริษัทช๊อปพี (ประเทศไทย)
Mr. Eric Huân Bui-Quang, Head of Operations, Shopee(Thailand)
12.30 - 13.00น. พักรับประทานอาหารกลางวัน (Lunch Time)
13.00 - 13.45น. หัวข้อบรรยาย: "Thailand E-Commerce landscape & Insight and How it will grow? and the rising of Social Commerce"
Keynote: ภาพตลาดอีคอมเมิร์ซแบบเจาะลึกในปัจจุบัน และทิศทางข้างหน้าจะเป็นอย่างไร รวมถึงการเติบโตแบบก้าวกระโดดของชาวโซเชียลคอมเมิร์ซ
โดย: คุณภาวุธ พงษ์วิทยภานุ กรรมการผู้จัดการ บริษัทตลาดดอดคอม จำกัด (Tarad.com)
Mr. PawootPongvityapanu General Director Tarad.com
13.45 - 14.15น. Learn and Share (เวทีกลาง)
14.15 - 15.00น. หัวข้อบรรยาย: "สิ่งที่ต้องรู้ หัวใจของการทำ E-Commerce ระบบ Software/IT และการบริหารจัดการ Logistic & Supply chain แบบ End-to-end"
Keynote: "All you need to know, A heart of E-Commerce business, End-to- end: Software, IT, Logistic & Supply chain management"
โดย: คุณณัฐพร วุ่นกลิ่นหอม รองประธานฝ่ายปฏิบัติการ และเทคโนโลยี กลุ่มธุรกิจเซ็นทรัลออนไลน์ บมจ.ซีโอแอล
Mr.NuttapornVoonklinhom, Vice President, Operation & IT, Central Online Business group,
COL Public Company limited"
15.00 – 15.30น. Learn and Share (เวทีกลาง)
15.30 - 16.15น. หัวข้อบรรยาย: "ก้าวเข้าสู่ยุคใหม่ของการดูแลลูกค้า ด้วย Service Innovation & Online Customer Relationship Management"
Keynote: "New Era of Customer Relationship by Service Innovation & Online Customer Relationship Management"
โดย: คุณนันทิศา อัครเกษมพร ผู้ช่วยผู้จัดการธุรกิจ LINE@ ไลน์ ประเทศไทย
Miss NuntisaAkarakasameporn, Manager Assistant, LINE@ (Thailand)
16.15 - 16.45น. Learn and Share (เวทีกลาง)
16.45 - 17.30น. การเสวนาหัวข้อ: "Cashless Society? จับเงินในอากาศมาใส่กระเป๋าโอกาสธุรกิจในยุคดิจิทัล"
Panelist: "Business Opportunity in Cashless Society"
ผู้เข้าร่วมเสวนา: คุณสาธิมา โล่วัชรสันต์ฝ่ายพัฒนาธุรกิจ บริษัทแอร์เพย์ (ประเทศไทย) จำกัด
(AirPay Application)
คุณภราดร วิชยภิญโญ ผู้อำนวยการสำนักธุรกรรมการเงินและบริการออนไลน์ บริษัท แอดวานซ์เอ็มเปย์ จำกัด(mPay Application)
คุณสมหวัง เหลืองไพบูลย์ศรี ผู้จัดการบริษัทเพย์แพล (ประเทศไทย) จำกัด (PayPal Application)
ผู้ดำเนินการเสวนา: คุณเอกราชศาลยุติเดช รองผู้อำนวยการฝ่ายพัฒนาดิจิทัลเพื่อลูกค้ารายย่อย
ธนาคารกรุงศรีอยุธยา จำกัด (มหาชน)
17.30 - 18.00น. Learn and Share (เวทีกลาง)

วันเสาร์ที่ 17 มิถุนายน 2560
10.00 - 10.45น. หัวข้อบรรยาย: "พิชิดใจลูกค้า ส่งของตรงเวลาด้วยe-logistic"
Keynote: "Win Customer's mind by e-Logistic"
โดย: คุณสุทธิเกียรติ จันทรชัยโรจน์ กรรมการผู้จัดการ บริษัทชิปป๊อป จำกัด
10.45 – 11.15 น. Learn and Share (เวทีกลาง)
11.15 – 12.00 น. หัวข้อบรรยาย: "Internet Of Things (IoT) เครื่องมือช่วยธุรกิจชื้อขายคล่องรับเงินเร็ว"
Keynote: "Internet of Things (IoT): business tools to e-Commerce"
โดย: คุณมงคล ผอบนาง ประธานเจ้าหน้าที่บริหาร และผู้ร่วมก่อตั้ง WASHCOIN Mobile to Machine Corperation Co., Ltd
12.00 – 13.00 น. Lunch Time
13.00 – 13.45 น. หัวข้อบรรยาย: "สร้างกลยุทธ์ด้านราคาทำอย่างไร? ในยุคของนักช้อปออนไลน์เปรียบเทียบราคาได้ง่ายแค่คลิ้ก"
Keynote: "Pricing Strategy in Digital Era"
โดย: คุณธนาวัฒน์ มาลาบุปผา ผู้ก่อตั้งPriceza.com เว็บไซต์เปรียบเทียบราคาอันดับ 1 ในไทย
Mr. ThanawatMalabuppha, Founder of Priceza.com, No.1 of Price Comparing Website in Thailand
13.45 – 14.15 น. Learn and Share (เวทีกลาง)
14.15 - 15.15 น. การเสวนาหัวข้อ: "Last Mile Delivery: โลจิสติกส์ คือ กุญแจสำคัญของการทำอีคอมเมิร์ซไทย"
Panelist: "Last Mile Delivery: Logistics – the most influential key for E-Commerce entrepreneur in Thailand"
ผู้เข้าร่วมเสวนา: คุณฐะปะนีย์ อัมรินทร์รัตน์ ผู้จัดการฝ่ายตลาดขนส่ง บริษัทไปรษณีย์ไทยจำกัด
วราวุธ นาถประดิษฐ์ ผู้ช่วยผู้จัดการทั่วไป เคอรี่ เอ็กซ์เพรส(ประเทศไทย) จำกัด
Mr. WarawutNatpradith, General Director, Kerry Express (Thailand) Limited (Tentative)
Orakarn Chantaramungkorn, Director of Internet Marketing, aCommerceThailand(Tentative)
ผู้ดำเนินการเสวนา: คุณพงศ์ศิริศิริทร อุปนายกสมาคมขนส่งสินค้าเร่งด่วนไทย
คุณกุลธิรัตน์ ภควัชร์ไกรเลิศ ที่ปรึกษาโครงการThailand e-Commerce Day 2017 กรรมการผู้จัดการบริษัท จอยฟูลเนส จำกัด
Ms. KulthirathPakawachkrilers, Project Director and Manager Director of Joyfulness. Co., Ltd
15.15 - 16.00 น. หัวข้อบรรยาย: "สร้างธุรกิจในโลกดิจิตัลยุค 4.0"
Keynote: "Building business in Digital Thailand 4.0"
โดย: คุณณัฐพัชญ์ วงษ์เหรียญทอง ผู้เชี่ยวชาญด้าน Digital Marketing และเจ้าของเว็บไซต์การตลาดสุดฮิต nuttaputch.com
16.00 - 16.45น. หัวข้อบรรยาย: "FinTech and e-Commerce ก้าวที่เหนือกว่าของอีคอมเมิร์ซลูกค้าจ่ายสะดวกธุรกรรมการเงินปลอดภัย"
Keynote: "Fintech and e-Commerce: More Easily and Safety Payment"
โดย: คุณชลเดช เขมะรัตนา ประธานเจ้าหน้าที่บริหาร บริษัท ฟินเทค (ประเทศไทย) จำกัด
Mr. ChonladetKhemarattana, Chief Exclusive Officer (CEO), Fintech Company (Thailand). Co., Ltd.
16.45 - 17.30น. หัวข้อบรรยาย: "การทำสื่อโฆษณาที่มีประสิทธิภาพในโลกดิจิทัล"
Keynote: "Effective Digital advertising channels in digital age and trend"
โดย: คุณศุภชัย ปาจริยานนท์ ผู้อำนวยการสมาคมโฆษณาดิจิทัล (ประเทศไทย)
Mr. SupachaiParchariyanon, President of Digital Advertising Association (Thailand)
17.30 - 18.15น. หัวข้อบรรยาย: "หนทางสู่การเป็นเศรษฐีเงินล้านออนไลน์"
Keynote: "E-Commerce: From Zero to Millionaire"
โดย: คุณสืบศักดิ์ ลิ่วลักษณ์ ประธานเจ้าหน้าที่บริหาร และผู้ก่อตั้ง บริษัท วี คอมเมิร์ซ จำกัด
Mr. SuebsakLiwlak, Chief Exclusive Officer (CEO) & Founder Vcommerce.co.th

ตารางงานสัมมนา จัดโดย ธนาคารกรงศรีอยุธยา จำกัด (มหาชน)


สำหรับลูกค้าธุรกิจ เข้าร่วม Workshop และ Seminar ฟรี




คลิ๊กลงทะเบียนออนไลน์ ที่นี่





วันพฤหัสบดีที่ 15 มิถุนายน 2560


14.15 - 15.00 "ถ่ายภาพสินค้าอย่างมือโปรด้วยมือถือ"
โดย คุณเกียรติขัย หงษ์วิเศษ เจ้าของเพจ SNAPPIX เà¸

Australian Fintech Booming, Bitcoin Could Be Australia's New National Currency
Imagine a sunny beach full of fintech entrepreneurs and bitcoin enthusiasts. Visiting colleagues from Singapore, India and China sit sprawled across the soft sand, commenting on how this coastal city became one of the world's leading startup hubs. No, this scene isn't happening in California. It's actually Sydney, Australia.

DNA Recruit: Senior Account Manager
£36000.00 - £40000.00 per annum + benefits: DNA Recruit: Creative agency - tick; UK & Global Brands - tick; FS, Fintech, B2B - tick; The only box left that needs ticking is a Senior Account Manager - could this be you? London

Financial Technology: Information on Subsectors and Regulatory Oversight, April 19, 2017
What GAO Found The financial technology (fintech) industry is generally described in terms of subsectors that have or are likely to have the greatest impact on financial services, such as credit and payments. Commonly referenced subsectors associated with fintech include marketplace lending, mobile payments, digital wealth management, and distributed ledger technology. Marketplace lenders connect consumers and small businesses seeking online and timelier access to credit with individuals and institutions seeking profitable lending opportunities. Marketplace lenders use traditional and may use less traditional data and credit algorithms to underwrite consumer loans, small business loans, lines of credit, and other loan products. Mobile payments allow consumers to use their smartphones or other mobile devices to make purchases and transfer money instead of relying on the physical use of cash, checks, or credit and debit cards. There are different ways to make mobile payments, including the use of a mobile wallet. Digital wealth management platforms use algorithms based on consumers' data and risk preferences to provide digital services, including investment and financial advice, directly to consumers. Digital wealth management platforms provide services including portfolio selection, asset allocation, account aggregation, and online risk assessments. Distributed ledger technology was introduced to facilitate the recording and transferring of virtual currencies, specifically using a type of distributed ledger technology, known as blockchain. Distributed ledger technology has the potential to be a secure way of conducting transfers of digital assets in a near real-time basis potentially without the need for an intermediary. Regulation of these subsectors depends on the extent to which the firms provide a regulated service and the format in which the services are provided. For example, a marketplace lender may be subject to: federal regulation and examination by the Board of Governors of the Federal Reserve System, the Federal Deposit Insurance Corporation, and the Office of the Comptroller of the Currency in connection with certain services provided to depository institutions by the lender; state licensing and regulation in the states in which the lender conducts business; securities offering registration requirements administered by the Securities and Exchange Commission if the lender publicly offers securities; and/or enforcement actions by the Bureau of Consumer Financial Protection and the Federal Trade Commission for violations of certain consumer protection laws. To learn about the fintech industry, some agencies hosted forums, formed working groups, and published whitepapers and regulatory guidance. Why GAO Did This Study Advances in technology and the widespread use of the Internet and mobile communication devices have helped fuel the growth in fintech products and services, such as small business financing, student loan refinancing, mobile wallets, virtual currencies, and platforms to connect investors and start-ups. Some fintech products and services offer the potential to expand access to financial services to individuals previously underserved by traditional financial institutions. GAO was asked to review a number of issues related to the fintech industry, including how fintech products and services are regulated. This report, the first in a series of planned reports on fintech, describes four commonly referenced subsectors of fintech and their regulatory oversight. GAO conducted background research and a literature search of publications from agencies and other knowledgeable parties. GAO also reviewed guidance, final rulemakings, initiatives, and enforcement actions from agencies. GAO interviewed representatives of federal agencies, including the federal prudential regulators, state supervision agencies, trade associations, and other knowledgeable parties. GAO is making no recommendations in this report. For more information, contact Lawrance L. Evans at (202) 512-8678 or evansl@gao.gov.

025 - Disrupting Finance From Within a Leading Swiss Bank with Dave Bruno
David Bruno is the co-founder of YNOME, a transparent marketplace that rates your financial management providers and helps you assemble your own private bank. David is innovating the fintech industry and discusses how he builds trust and transparency in an industry that's notoriously very hush-hush and filled with regulations. Tune in for more on this week's episode!
01:55 - Who is David Bruno?
03:45 - What are some of David's current goals?
06:25 - David currently has a staff of around 12-15 people.
07:25 - How does David find new opportunities?
08:30 - How does David build trust among his peers and clients?
09:25 - The client's reputation, family and health is much more important than their bank account.
10:20 - All passwords are hackable.
14:30 - What does YNOME do?
15:35 - How does David work with millennials to innovate for the millennial market?
17:10 - How does David keep his board members engaged with the younger generation?
19:10 - David talks on how he attracts and retains talent.
20:50 - How does David properly educate and train his team?
22:35 - Banking managers have to hire in a different way based on the current marketplace.
25:10 - You have to motivate people from the heart.
28:20 - Millennials want to be able to compare financial institutions and choose the best option for them.
31:40 - What has David changed his mind about recently?
33:00 - What does David do to remain creative?
34:15 - To what does David contribute his success in life?
FULL SHOW NOTES: http://innovationecosystem.com/disrupting-finance-from-within-a-leading-swiss-bank-with-dave-bruno/
Mobile Miscellany, 19th March 2014, Win a Nokia Lumia 1020, Google Cloud Platform Roadshow and more ...
In this Miscellany: Win a Nokia Lumia 1020 Windows Phone from Microsoft, go behind the scenes with Google's Cloud Platform Roadshow, The Mobile Academy Programme starts on Tuesday, IBM wants to power your new app with Watson … and more …

Google's Cloud Platform Developer Roadshow will be in London on April 10th

Our wonderful annual supporters Google Cloud Platform are running a Roadshow which will be in London on April 10th – and there's a good chance it will be followed by a MoMoLo event, so definitely a day to mark in your diary!

The Roadshow will kick off immediately following some major product announcements slated for March 25, and will visit 27 cities around the world. If you'd like to attend, register here.

In the Roadshow, Google will be talking about new approaches to computing that enable you to move beyond traditional divisions of PaaS and IaaS. They will also show their new developer experience that enables you to work more efficiently as you build, test, and deploy your code. This is a great opportunity to see behind the scenes of the world's biggest cloud and engage with the international Google Cloud Platform team. The Roadshow will also be in Manchester on April 9th.

Win a Nokia Lumia 1020

The Microsoft UK Developer team are looking to get closer to you, so if you fill out their survey, you will have the chance to win the Nokia phone and all entrants get a free eBook sharing what Microsoft Research knows about human communications. It's all here.

Get to use IBM's Watson Cognitive Engine

IBM are inviting you to pitch your idea for the next ground-breaking Watson-powered mobile app. Watson is their cognitive engine. Three lucky winners be granted access to Watson and the resources to build their app. Apply here.

The Mobile Academy starts on Tuesday & runs for 10 weeks, 2 evenings a week

Here is your last chance to grab a place for our 4th Academy and learn what is means to create great mobile experiences from industry experts across business, design and technology. Get to the heart of the mobile scene, meet collaborators from a range of different backgrounds and give yourself a real chance for success. See what alumni say about it here.

We co-host this CPD accredited Programme with UCL at their Shoreditch venue – IDEA London. More info: themobileacademy.org.uk. Don't forget your 20% off: code: Momolo. Registration is here.

Free and Discounted Places for API Strategy & Practice, March 26-28, Amsterdam

Bringing together the Who's Who from the API economy, this conference is focused around the value of (Web) APIs, covering technological aspects as well as strategy, business models and successful case studies. Read more here.

We have five free tickets to give away (value EUR 499) to the first people that email apiconference@3scale.net. If you don't get one of those there is 30% off here.

FinTech Week, Starting March 24th

A 10 day celebration of innovation in financial services. Mobile payments, Mobile banking, Bitcoin, crowdfunding, peer-to-peer lending, forex, insurance innovation and regulation are just some of the topics that will be covered in mini-conferences, meetups and events.

Mobile Monday Members can benefit from a 30% by using the discount code: MOMO1. Don't miss out on the biggest line-up of Start-ups and large financial enterprises London has ever seen. Space is limited so book early to avoid disappointment.

--

That's more than enough for one Miscellany! More on the 10th April event soon …

Jo

Mobile Miscellany, 27th Feb 2014, MWC Cinderella Special

Whether you're a stay-at-home this week, eschewing the tapas scene in Barcelona or you're making like Cinderella while your ugly sisters enjoy that tapas scene - or even if you've been there, done that, and are now returning home replete with all that MWC has to offer ... we have a short Mobile Miscellany for you with the usual mix of news and offers ...

Last Event, 17th Feb Acceleration and Finance

A packed house last week to hear our super star line up of Simon Cook of DFJ Esprit, Jon Bradford of Techstars, Simon Devonshire of Wayra, Jessica Stacey of NESTA, Brian Taylor of PixelPin and Diane Perlman of Microsoft Ventures superbly chaired by John Spindler of Capital Enterprise. You can read all about it thanks to Simon Andrews of Addictive with video interviews by Tim Green and a full podcast thanks to Mark Bridge of The Fonecast ... all that plus the much asked about presentations by John and Jessica can be found here.

Google Cloud Platform Briefing, this Friday 28th Feb

Google Cloud Platform is holding an event that will be interesting for technical leaders in the mobile community. It includes the opportunity for 1:1 consultation on building a backend for your mobile app. At 123 Buckingham Palace Road, it's free. Register here.

Starting Soon...The Mobile Academy Spring 2014, 25th March to 27th May

"Need to Know Mobile" Talks, Workshops and Surgeries with Industry Experts in Business, Design and How to work with Technology on Tuesday and Thursday evenings. Based in Shoreditch, co-hosted by Mobile Monday London and UCL, it is also CPD Certified and the only course of its nature in London.

More information and testimonials: themobileacademy.org.uk, 20% off with this link

London Fintech Week, From March 24th

London FinTech Week is just around the corner. It's a 10 day celebration of innovation in financial services. Don't miss out on the biggest line-up of start-ups and large financial enterprises London has ever seen. Mobile Monday Members can benefit from a 30% by using the discount code: MOMO1. Space is limited so book early to avoid disappointment.

DCMS Solicits Our Views

The Department for Culture Media and Sport is looking for feedback on the terms of reference for the communications infrastructure strategy that it plans to create. Find out more here and make your views known.

TSB offers 75% funding towards £33k Feasibility Studies

The Technology Strategy Board has £2M to award to feasibility studies from small and micro companies. You can get up to 75% public funding for projects up to £33k. If that's interesting, read more, deadline is 5th March.

DevLab LIVE - win £2,500 or even £10,000

Check out DevLab LIVE which is a 3 day event 28th - 30th March. Talks on the Friday then a weekend hackathon in which you will work some of the UK's leading brands to tackle their challenges. More info and sign up at Eventbrite - 50% off before 7th March.





That's it for now, we'll be back with more - especially on our next events - shortly.




Jo



What happened at Acceleration & Finance, 17th Feb 2014
Everyone is still talking about this event! Thanks so much to event partners ICT KTN, all the lovely volunteers, our brilliant chair and the wonderful panelists.

As promised, you'll find below the presentations from both John Spindler and Jessica Stacey PLUS a write up by our champion guest blogger Simon Andrews @addictivemobile - if you don't subscribe to his weekly Mobile Fix, well, you are missing out!

Also we are lucky to have some supersonic interviews from Tim Green @timgreen64 ahead of his new video-based website The Mobile View (watch this space!) and finally, if you want to hear the whole thing: The Fonecast podcast.

Here's Simon's take on the evening.


---

Accelerators, Finance and Good advice

Mobile Monday London held a fascinating event on Monday February 17. Titled Acceleration and Finance, the team put together a great panel representing accelerators, VCs, entrepreneurs and Nesta (see below for the full list)

Now when you mention money to the mobile community, you get their attention and the event at Centre Point was packed.

The chair John Spindler kicked off with a whirlwind look at the overall VC and accelerator space, and a blizzard of stats and links to resources and more information. Even with 40 slides in 10 minutes, he got a lot about the shape of the market over, making the point there is no shortage of people / organisations that want to help. His full deck is here and deserves some close reading.




John Spindler's Presentation


The key point we took away was that across the US there are around 69,000 seed fundings on $100k each year. In the UK last year there was probably only around 1,500. So there is a way to go yet.

Next up Jessica Stacey from Nesta took us on a little less frenetic tour of the ecology, summarising the accelerator space and drawing upon some of the research Nesta has done in the space. Again a clear message that there is no shortage of resources.

She had a neat summary that we liked, suggesting there are essentially three types of accelerator - ecosystem, matchmaker and investor. Again Jessica has shared her slides and they are well worth a read.




Jessica Stacey's Presentation


We then moved to the panel and this session opened with each of the panellists introducing themselves and their organisation.

Jon Bradford of Techstars went first and whilst the Techstars model is pretty well understood he also talked about their partnerships with corporates and how important he thought that was. They are currently doing programmes with Barclays and Disney, whilst there is no investment a clear focus on the appropriate vertical is ideal for some start ups.


Building on the corporate venturing theme Simon Devonshire of Telefonica's Wayra went next. With bases in numerous cities the Wayra initiative is proving a success in terms of number of applicants and the progress of the teams accepted.

Rather newer is the Microsoft accelerator and Diane Perlman spoke about their experience in other markets and their ambitions for the new programmes across Europe. Jon Bradford suggested – tongue in cheek - that they had stolen the idea after Techstars ran a programme for Microsoft.

Both Simon and Diane were at pains to point out that teams were not locked into the sponsoring corporate; Simon said they would and had facilitated deals with Vodafone etc. and Diane stressed that the teams on the Microsoft programme could build on any tech platform they liked – although clearly links with xBox were a huge advantage for gaming start ups.


But what is it like for an entrepreneur? The next panelist was Brian Taylor who has a start up called PixelPin and is currently navigating the world of accelerators and funding. He talked about the benefits of grants and match funding but emphasised the need for persistence – a point that kept coming up. His view on the key advantage of accelerator programmes? The connections that they open up – he mentioned that he has met 10 banks in then last few weeks – something that would have taken years without the contacts of his accelerator.

Last up was Simon Cook of DFJ Esprirt – the European arm of legendary valley VC Draper Fisher. The track record of both the US and Europe is amazing and he talked from the viewpoint of later stage investing. He thinks the key role of accelerators is to teach entrepreneurship – giving people the skills to build a business.

His general view probably resonated most with us – he believes there is too much focus in fundraising as a measure of success; there are 10 million SMEs across Europe that people have started and made a success of – compelling evidence of entrepreneurship.

All the panellists spoke of the intense competition to get into their programmes and when asked what were the factors that differentiated the chosen few there was some consensus; it's all about the team. Jon put it best when he shared his 5 criteria for selecting someone into Techstars:



Team, Team, Team, Opportunity & Team


The questions dug a little deeper into these issues and Simon Cook made an interesting point – despite the rapid expansion of accelerators and the buzz around start ups the actual number of a Series A funding has stayed really constant at around 1,000.

The best advice from the panel? Probably Jon's advice to find the 3 smartest people you know and go buy them a coffee and ask them to tear your idea apart. Then ask them to suggest another 3 people to do the same with. This way you quickly start to find the issues you need to address.

And Simon Cook ended by pointing out that even the biggest successes gave been through tough times. He talked of board meetings where it was feared the next salaries could not be paid – yet these companies had gone on to huge success.

Our take is that too many people focus on the quick win of an accelerator place and funding. The reality is that these are lottery wins – great when they happen, but not something to rely on.

Smart entrepreneurs get their team right and build a business around solving a problem. Getting people to pay for your solution validates your idea and demonstrates you have the grit and persistence to make a success of your business. And that story could well open the doors to the accelerators and the funding.

Good luck.

Chair - John Spindler, CEO of Capital Enterprise (@CapEnterprise),

Jessica Stacey - @JessStacey - Programme and Research Manager, Accelerators and Early Stage Businesses, NESTA
Jessica has been working on an update to NESTA's report on start-up acceleration and will be sharing some of their conclusions.

Simon Cook - @venturejedi, CEO and Co-founder DFJ Esprit
DFJ Esprit are leading VC investors on the London scene. Simon, who has been described by Esquire as "A rock 'n' roll figure with a blonde faux-hawk and some billion-dollar swagger" will hopefully share with us what they look for and how they view acceleration.

Brian Taylor - @Brian_PixelPin, CEO & Inventor PixelPin
PixelPin goes from strength to strength - a graduate from the Wayra London Academy, PixelPin has now gone on the the Fintech Innovation Lab and has interesting stories to tell about raising finance on the way. Not to mention that we're proud that Brian is a graduate of The Mobile Academy.

Diane Perlman - @Diane_Perlman, Microsoft Ventures, Start-ups Lead
Microsoft's own London acceleration programme has just started at Central Working. Diane will undoubtedly have lots of say about selection of candidates and differentiation of programmes.

Simon Devonshire - @simondevonshire, Director, Wayra Europe (Telefonica)
Simon has been responsible for setting up Wayra Academies across Europe, you might call him a serial accelerator creator. He's certainly in a good position to comment on the value created.

Jon Bradford - @jd, MD, Techstars London
To say that Jon has been on the inside track of the start-up, acceleration and investment scene here in the UK and else where would be to miss the point. Jon has promised that his contribution will be "fun and lively" ...



Next Event: 17th Feb 2014 - Acceleration and Finance
A super star line up for our next event which is the latest chapter in our long running series on Finance for Start-Ups and once again we are working with our event partner ICT KTN.

The focus of this event is accelerators. There are lots of them, there will soon be more. The questions: "What does it take to get on an Acceleration programme?" and "How much do investors value them?" will undoubtedly be among the topics of discussion.

Once again the inimitable John Spindler, CEO of Capital Enterprise (@CapEnt), will be in the chair. Before we get into the discussion, John will be giving us an updated lightning tour of funding options and Jessica Stacey from NESTA will be giving us some insights into NESTA's research into acceleration. For a flavour of the event, check out last year's event roundup.

Joining John on the panel:

Jessica Stacey - @JessStacey - Programme and Research Manager, Accelerators and Early Stage Businesses, NESTA

Jessica has been working on an update to NESTA's report on start-up acceleration and will be sharing some of their conclusions.

Simon Cook - @venturejedi, CEO and Co-founder DFJ Esprit

DFJ Esprit are leading VC investors on the London scene. Simon, who has been described by Esquire as "A rock 'n' roll figure with a blonde faux-hawk and some billion-dollar swagger" will hopefully share with us what they look for and how they view acceleration.

Brian Taylor - @Brian_PixelPin, CEO & Inventor PixelPin

PixelPin goes from strength to strength - a graduate from the Wayra London Academy, PixelPin has now gone on the the Fintech Innovation Lab and has interesting stories to tell about raising finance on the way. Not to mention that we're proud that Brian is a graduate of The Mobile Academy.

Diane Perlman - @Diane_Perlman, Microsoft Ventures, Start-ups Lead

Microsoft's own London acceleration programme has just started at Central Working. Diane will undoubtedly have lots of say about selection of candidates and differentiation of programmes.

Simon Devonshire - @simondevonshire, Director, Wayra Europe (Telefonica)

Simon has been responsible for setting up Wayra Academies across Europe, you might call him a serial accelerator creator. He's certainly in a good position to comment on the value created.

Jon Bradford - @jd, MD, Techstars London

To say that Jon has been on the inside track of the start-up, acceleration and investment scene here in the UK and else where would be to miss the point. Jon has promised that his contribution will be "fun and lively" ...


All in all a fabulous line-up!

Agenda

6.00pm Arrival
6.30pm Opening talks from John Spindler and Jessica Stacey
6.50pm Panel Discussion
8.00pm Networking
9.30pm Close

Registration

Registration is now open. As usual attendance is free, but registration is required at Eventbrite.

Location

The CBI Conference Centre at Centre Point, the very tall building immediately above Tottenham Court Road tube station, on the Central and Northern Lines. Please use the entrance at street level under the bridge formed by the building itself.

4 ประเด็นน่าสนใจ หลัง "แสนสิริ" จับมือ SCB เปิดตัว Siri Venture หนุนสตาร์ทอัพกว่า 100 ล้านบาท


ข่าวใหญ่ในรอบสัปดาห์นี้คงหนีไม่พ้นการประกาศสนับสนุนและเข้าสู่โลก Startup จาก "แสนสิริ" ซึ่งไม่ใช่แค่เข้ามามีส่วนร่วม แต่ถึงกับเปิดตัวกองทุน Siri Venture พร้อมทุนกว่า 100 ล้านบาท !!

หลายคนอาจจะนึกว่าบริษัทอสังหาริมทรัพย์กับการเข้ามามีส่วนร่วมในวงการ Startup ไม่ออก แต่ถ้ามองดูบริษัทอย่าง Airbnb ที่เข้ามาบุกตลาดที่พักจนมีมูลค่ากิจการสูงกว่า 30,000 ล้านดอลล่าห์ไปแล้ว ซึ่งใหญ่กว่าเครือโรงแรม Marriot เสียอีก

การที่แสนสิริมาจับธุรกิจกลุ่มนี้มากขึ้น ถือเป็นเรื่องน่าสนใจทีเดียว เลยอยากลองสรุป 4 ประเด็นที่น่าสนใจจากงานแถลงข่าวที่ผ่านมา





1. ไม่ใช่แค่สนับสนุน แต่เข้ามาเป็นส่วนหนึ่งของวงการ Startup


เราได้เห็นโครงการประกวด, อีเวนต์, โครงการสนับสนุน Startup ออกมามากมายในรอบ 2-3 ปีที่ผ่านมา แต่หลายโครงการก็เป็นเพียงการเข้ามาเพื่อสร้างภาพลักษณ์ให้บริษัทดูทันสมัยขึ้นเท่านั้น

โครงการ Siri Venture จากที่ได้ฟังข้อมูลคือไม่ใช่แค่สนับสนุนวงการ Startup แต่คือการเข้าไปลงทุน และมีส่วนร่วมกับโปรเจ็คต่างๆ ด้วย (เกิดจากการร่วมมือของแสนสิริกับ SCB) รวมถึงทำการพาร์ทเนอร์กับหลายบริษัททั้งในไทยและต่างประเทศในอนาคต เพื่อเปิดโอกาสใหม่ๆ ทางธุรกิจ


2. โอกาสทางธุรกิจที่มากกว่าการสร้างที่อยู่อาศัย

เราได้เห็นกระแสบ้านไฮเทคมานานแล้วในต่างประเทศ แต่เริ่มจะบูทในช่วงไม่กี่ปีที่ผ่านมา ทั้งการเปิดตัวระบบ Homekit ของ Apple, Echo ของ Amazon หรือ Google Home ของฝั่งกูเกิล

บ่านที่เราอยู่ทุกวันนี้อาจจะเปลี่ยนไปอย่างรวดเร็วในช่วงไม่กี่ปีหลังจากนี้ ซึ่งจากในงานเปิดตัวคุณชาคริตก็พูดไว้น่าสนใจว่า

"ถ้ามองว่าบ้าน, คอนโด และที่อยู่อาศัยคือสถานที่มีชีวิต ซึ่งก็คือมีคนอยู่ในนั้น เชื่อว่าหลายชีวิตก็เริ่มเข้าสู่การใช้เทคโนโลยีต่างๆ เพิ่มมากขึ้นเรื่อยๆ ทำไมเราไม่เข้าไปอยู่เป็นส่วนหนึ่งของชีวิตของพวกเขามากขึ้น นั่นคือโอกาสมหาศาลที่น่าสนใจ"

การประกาศตั้งเป้าสร้างเครือข่ายกับ ผู้พัฒนานวัตกรรมใหม่ด้าน Property Technology อย่างน้อย 300 รายภายในปี 2020 ก็ดูน่าจะชัดเจนดีทีเดียว



3. Proptech ศัพท์ใหม่ที่กำลังจะมา


ปีที่ผ่านมาเราจะได้ยินคำว่า Fintech กันบ่อย จากการเปิดตัวโครงการต่างๆ ของฝั่งธนาคาร ส่วนทางค่ายมือถือก็เริ่มโครงการเกี่ยวกับ Startup ไปก่อนหน้านี้สักพักแล้ว

มาในปีนี้กลุ่มอสังหาริมทรัพย์ในไทยเริ่มเข้ามาสนับสนุนและมีส่วนร่วมกับ Startup ด้วยเช่นกัน ซึ่งไม่ใช่แค่เป็นการตามเทรนด์ใหม่ๆ แต่เราเริ่มเห็นความเปลี่ยนแปลงในกลุ่ม Property กับเรื่องไฮเทคมากมาย

เช่น การเพิ่มที่ชาร์จระบบไร้สายเข้ามาในเฟอร์นิเจอร์ต่างๆ ซึ่งเราน่าจะได้เห็นการต่อยอดไปใช้ในธุรกิจอสังหาริมทรัพย์ได้อีกมากเลยทีเดียว



4. ตัวจริงจากวงการ Startup ไทยไปร่วมงาน


เราได้เห็นหลายบริษัทที่อาจจะมีเงินแล้วก็ทุ่มลงไปทำอะไรที่ตัวเองไม่ถนัดแล้วสุดท้ายก็ไปไม่รอด เหตุผลคือขาดคนที่เข้าใจในสิ่งที่กำลังทำอยู่จริง ซึ่งกรณีของ Siri Venture นี้น่าสนใจที่หัวเรือใหญ่โครงการ คือพี่ไวท์ ชาคริต จันทร์รุ่งสกุล นี่เอง

เผื่อใครไม่รู้จัก พี่ไวท์เป็นผู้ก่อตั้งบริษัท FireOneOne พัฒนาโซลูชันสำหรับองค์กรขนาดใหญ่หลายแห่ง เช่น SCG, ปตท. รวมถึง แสนสิริด้วย เป็นคณะกรรมการโครงการ Startup มากมายในไทย

ถ้าจะบอกว่า "ตัวจริง" ในวงการ Startup ไทยมีอยู่ไม่กี่คน ก็ต้องบอกว่าพี่ไวท์คือหนึ่งในนั้นแน่นอน



:: สรุป ::


โดยสรุปแล้ว ผมว่าเป็นเรื่องน่าสนใจทีเดียวว่าเราจะได้เห็นอะไรสนุกๆ จากโปรเจ็ค Siri Venture หลังจากนี้ต่อไป โลกออนไลน์ 4.0 นี้หลายธุรกิจที่ปรับตัวไม่ทันก็อาจจะถูกกลืนและจางหายไป แต่ถ้าใครจับทิศทางได้ทัน กล้าเริ่มกล้าลุย

ไม่แน่ว่าเราอาจจะได้เห็นผู้สร้างนวัตกรรมใหม่ๆ ให้กับเมืองไทยหลังจากนี้ก็ได้




INV Fintech Partners with Shanghai-based Venture Fund JadeValue
INV Fintech, this site's sister accelerator, announced a partnership today with Shanghai-based JadeValue, an incubator and investment fund, to enhance financial technology startups in both the United States and China. INV startups will be introduced to JadeValue for investment and introduction to the Chinese market through JadeValue or its parent company, CashBUS, a Shanghai-based personal lender. INV, […]

INV Fintech Unveils Its Third Class of Startups
INV Fintech, the sister accelerator to this site, announced its third cohort of startups today. The five companies were chosen from among a wide array of applications from across the globe. Here are the five companies of Class 3 of INV Fintech: CoverHero is an intelligent insurance roboadvisor that helps users manage, understand, and buy […]

Fiserv CEO Jeff Yabuki to Speak at Bank Innovation 2017
Fiserv CEO Jeff Yabuki has joined the speaker faculty of Bank Innovation 2017, taking place March 6-7 in San Jose. Yabuki joined Fiserv in 2005. Under his leadership, the company has grown revenue to exceed $5 billion annually, and serves more than 13,000 institutional clients. Fiserv also supports this site's sister accelerator, INV Fintech, as […]

Meet the New Technologies Demoing at Bank Innovation 2017
Companies from a wide range of fintech are finalists in the demo contest at Bank Innovation 2017, the event announced today. The finalists were chosen from applicants from around the world. A total of 12 companies will demo at Bank Innovation. The winning startup will be named Best in Show. Meet the DEMOvation finalists for […]

Fiserv, SapientNitro, Kasisto Sponsor Bank Innovation '17
Fiserv, a leading banking technology company, has signed on as the headline Diamond sponsor of Bank Innovation 2017. Bank Innovation 2017 is this blog's annual gathering on ideas and opportunities in fintech. The sixth annual Bank Innovation will take place March 6-7 in Silicon Valley, at the Glasshouse in San Jose, Calif. Fiserv provides banking […]

Application Period Opens for Second INV Fintech Accelerator Class
Calling all fintech startups — today marks the opening of the application period for the second class of INV Fintech, a global accelerator operated by Bank Innovation and Fiserv. Interested startups can apply here. The application period will close Friday, September 9. INV, which launched in January, is the first non-geographically specific fintech accelerator, open […]

Navy Federal Credit Union Joins Bank Innovation INV
Bank Innovation INV today announces the addition of Navy Federal Credit Union as a member of Bank Innovation INV, the revolutionary fintech accelerator. INV, which was launched in January, is the first non-geographically specific fintech accelerator open to startups from anywhere in the world. Navy Federal joins Fiserv, Bank Innovation, U.S. Bank, Cross River Bank and other […]

Searching for the future leaders in Digital Tech; Call for Applications for 2014 Digital Tech Summit held in London, April 23-24, 2014: Deadline February 16
Tech Tour and the International Venture Club announced today that the 2014 Digital Tech Summit to be held in London on April 23-24 is open for company applications. Companies in the sectors of Gaming, Search, Fintech, Security, Electronics, Entertainment, Cloud, DaaS, Mobility, Big Data, SaaS, Cloud Software, Mobile Media, Intelligence, e-Finance, e-Advertising, e-Commerce, Infrastructure and more are invited to apply by February 16, 2014.
(PRWeb December 18, 2013)
Read the full story at http://www.prweb.com/releases/2013/12/prweb11432618.htm
FINRA Launches Innovation Outreach Initiative
Blockchain Symposium to Take Place in NYC on July 13
WASHINGTON — The Financial Industry Regulatory Authority (FINRA) announced today that it has established an Innovation Outreach Initiative to foster an ongoing dialogue with the securities industry that will help FINRA better understand financial technology (fintech) innovations and their impact on the industry.
10 Most Innovative CEOs in Banking 2015
2015 has been a busy year in fintech. New mobile payments methods appeared on our phones; investing became easier and cheaper for millennials (who may finally have money to invest); Square went public; money continued to pour into fintech startups; and every other word we have heard is "blockchain." But, in retrospect, the most significant fintech development […]

Exchange of fintech know-how planned with China
Swiss banking representatives joined Finance Minister Ueli Maurer in a tour across Asia this past week, which included visits to ministries and authorities, state institutions as well as financial players. Maurer's talks in China notably centred on the best frameworks and conditions to support innovation in the financial sector for bilateral investments as well as financial services. In an interview with the China Global Television Network (CGTN), Maurer said that Switzerland aims to strengthen financial links with China by expanding financial markets and the exchange of fintech (financial technology) expertise. "Over the past three years, we have had a regular financial dialogue with China and we will continue this exchange with concrete projects related to financing and investment, such as One Belt One Road. We are interested in cooperation with China in the areas of fintech and banking supervision," said Maurer. Deeper financial links According to the Chinese paper Global ...

Fintech Company Infographic: UK Pensions Map
So-called robo adviser, True Potential, provides DIY investment portfolios. The company has developed an app that lets you effectively manage your investments better. The fintech company has created the infographic[...]

Fed study finds expanded credit access resulting from fintech lending
A new research paper released by the Federal Reserve Bank of Philadelphia found that fintech lending has expanded consumers' ability to access credit.  The paper, "Fintech Lending: Financial Inclusion, Risk Pricing, and Alternative Information," used account-level data provided by a large fintech lender to "explore the advantages/disadvantages" of loans made by such lender "and similar... Continue Reading…

Badanie: 2 miliony konsumentek poza zasięgiem branży online
Co trzecia Polka między 45. a 70. rokiem życia jest wykluczona cyfrowo i pozostaje poza zasięgiem Polskiej branży fintech i e-commerce. Około 1,6 miliona takich kobiet określa swoje umiejętności w zakresie zakupów online jako niskie lub wręcz bardzo niskie. Podobna liczba tak samo negatywnie ocenia własną zdolność do korzystania z usług finansowych i bankowości przez internet.

Rise Accelerator Cohort Launch
India's first fintech-focused accelerator programme, Rise Accelerator has announced its first cohort, including 10 fintech startups. During the 18-week programme, […]

Barclays Hackathon
Barclays Bank, Ace Hackers & Zone Startups India came together to conduct the largest FinTech themed hackathon in India on […]

Challenge banking as you know it!
Without a doubt, banking as we know it will go through radical changes in the future. Rapidly developing technology, challengers, shifting customer demands and new regulation will all drive the sector forward. During a three-day programme, relevant developments from inside and outside the financial sector will be discussed. With inspiring key-note speeches, workshops led by renowned experts, and a 48-hour hackathon, ABN AMRO is challenging you to come get inspired. Share your vision and ideas with bankers, fintechs, supervisors, clients, students, geeks, stakeholder organisations, NGOs and other interested parties.

8月10日(木)のつぶやき その1
数字記号混じã'Šã®ãƒ'ã'¹ãƒ¯ãƒ¼ãƒ‰ãŒå®‰å…¨ã¨ä¸–に広ã'ãŸäººã€ç ´ã'Šã«ãã"ãƒ'ã'¹ãƒ¯ãƒ¼ãƒ‰ä½œã'Šã®æ–¹æ³•è¦‹èª¤ã£ãŸã¨èªã'ã'‹ã€'「Tr0ub4dor&3」なら3æ—¥ã§ç ´ã'ŒãŒã€ŒCorrectHorseBatteryStaple」は550年かかる。
でもこの記事広ま… twitter.com/i/web/status/8…

— Nobi Hayashi 林信行 (@nobi) 2017年8月9日 - 14:49

記事はまだ読んでませんが、このヘッドラインを見る限り、フィリピンでは銀行が脅かされるほど、大衆のビットコインの受け入れが急激に進んでいるといった様相ですね。goo.gl/jiVjde pic.twitter.com/WMxGZWzVLI

— T.Kamada (@Kamada3) 2017年8月9日 - 23:45

これは、かなりのビッグニュースですね。こうなってくるとICOがより一般的な投資対象として定着してくるのも時間の問題でしょうか。
私たちはã"のãƒ"ッã'°ã'¦ã'§ãƒ¼ãƒ–ã''ã'ˆã'Šå¤§ããªæ³¢ã«æˆé•·ã•ã›ã'‹ãŸã'ã«ç©æ¥µçš"にå'åŠ ã™ã'‹ã ã'で良さそうですねã€' twitter.com/takaoasayama/s…

— クリプト親方@暗号通貨 (@CPoyakata) 2017年8月9日 - 23:16

DasCapitalで世界中の仮想通貨取引所や仮想通貨プレイヤーと話ししてますが、みんな自分たちはICO するからVCから資金調達しないでいいって言ってますよ。これが未来の姿です。

— SHINJI KIMURA (@shinzizm2) 2017年8月9日 - 20:54

一方でSegwit2xのようなやり方は、招待された人だけの会議で仕様を決定し、それにしたがってコードを書くひとが雇われ、それを採用することを約束するといったもの。ビジネス・会社内のやり方としては妥当だけれど、オープンソースのやり方… twitter.com/i/web/status/8…

— Tetsu UASF 大石哲之 (@tyk97) 2017年8月10日 - 01:50

ビットコインが伸びるのは、人が人に渡すというネットワークエフェクトなんですよ。そう言う意味で、BCH,ETH,LTCを比べてみるといいです。

— SHINJI KIMURA (@shinzizm2) 2017年8月10日 - 01:21

æ"¹ä¿®ã—たã"提案がã'ã'‹ã¨ã€ææ¡ˆã''して、ã'³ãƒ¼ãƒ‰ã''書くã€'そã'Œã''ï¼'人以上がレãƒ"ューして、テã'¹ãƒˆã''設計して動くã"とが確認さã'Œã¦ã€ååˆ†ã«è‰¯ã"と思ã'ã'Œé–‹ç™ºè€…の広ã"æ"¯æŒãŒå¾—ã'‰ã'ŒãŸå ´åˆã«ã€ã'³ãƒŸãƒƒãƒˆæ¨©ãŒã'ã'‹äººï¼ˆãƒªãƒ¼ãƒ‰ãƒ¡ãƒ³ãƒ†ãƒŠãƒ¼ï¼‰ãŒæœ¬ä½"にマーã'¸ã™ã'‹ã€' twitter.com/tyk97/status/8…

— Tetsu UASF 大石哲之 (@tyk97) 2017年8月10日 - 01:48

さっきスーパーで5歳児ぐらいの女の子が『お母さん私、一度やってみたいことがある』て言いだして、『私キュウリを生で食べてみたいな〜』て伝えたらお母さんが『実は今まで食べてたキュウリ、なんと!生なんです!』て言ったら子供が『えー!ウッソー!やったー!』てなってた。優しい世界過ぎる。

— 元東西線 (@odakyusendayo) 2017年8月8日 - 18:26

COMSA JAPAN にå'åŠ ï¼
ロム専だけど勉強になる!
t.me/comsajapan

— あかね🔗NEM (@XEM0807) 2017年8月10日 - 01:41

テクノロジーの出自として、webと違って早い段階からお金の匂いがプンプンしちゃってる。色々コンセンサス取るの失敗しつつも前進してて、ドラマチックだよねー twitter.com/adwarf/status/…

— 有安 伸宏 (@ariyasu) 2017年8月3日 - 08:37

ビットコイン界隈の何が面白いって、究極のリバタリアンみたいなベースの上で欲望や感情の渦が乗っかってすごい人間くさいところ。かつ、いまのところ崩れることなく絶妙なところで皆で前進してるのが、ロックであり、ロマンであり、マジック。

— naoko (@adwarf) 2017年8月3日 - 08:32

サクッとまとめ。COMSAはすごいことになるかもね。/ COMSAのトークンセールに、大手ベンチャーキャピタルが投資するかも! : まだ東京で消耗してるの? bit.ly/2wt55qc pic.twitter.com/ivxC2iqctG

— イケダハヤト (@IHayato) 2017年8月9日 - 19:22

ICOは注目を浴びて来ていますが、一方で誤解も多いようです。
m.newspicks.com/news/2423271/

— Pina Hirano (平野洋一郎) (@pinahirano) 2017年8月10日 - 07:32

COMSAのロシア語Telegramチャットが1,000人ã''çªç ´ã—ã¾ã—ãŸã€'
t.me/comsa_ru
日本語チャットは1,000人目前です。
t.me/comsajapan

— COMSA (@comsadotio) 2017年8月10日 - 07:41

ちょっと木ノ内さん、何を訳の分からない記事を書いているんですか、これ。間違いだらけで訂正記事ものです。

致å'½çš"なのが、「トーã'¯ãƒ³ã'"仮想通貨には分配é‡'ï¼ˆæ ªå¼ã®é…å½"に相å½")のæ"¯æ‰•ã"ã''受ã'ã'‹æ¨©åˆ©ãŒä»˜ã...
npx.me/NLu0/17OOa #NewsPicks

— 増島雅和/Masa_Masujima (@hakusansai) 2017年8月10日 - 06:20

クラシックとロックの例えがわかりやすい笑 / フィスコが10億円、ほかVC2社が仮想通貨とCOMSAのICOトークンへ直接投資を開始 – TechCrunch Japan jp.techcrunch.com/2017/08/10/com…

— Katsuaki Sato (佐藤航陽) (@ka2aki86) 2017年8月10日 - 11:05

ちなみに、一つ前のツイートのリンク先で日経記事に対して発言されている増島雅和弁護士は、COMSAのリーガルアドバイザーです。 #BCCC のアドバイザーも務めていただいている仮想通貨やフィンテック関係の法律面のエキスパートです。著書 amazon.co.jp/FinTech%E3%81%…

— Pina Hirano (平野洋一郎) (@pinahirano) 2017年8月10日 - 08:37

æ—¢ã«æ ªä¸»ã®ãƒ†ãƒƒã'¯ãƒ"ãƒ¥ãƒ¼ãƒ­ã¸ã®è¿½åŠ å‡ºè³‡ã''発表しましたã€'同社には複数の企業が出資さã'Œã¦ã"ã'‹ã"とã''ã'ã'Šã€å‡ºè³‡é‡'額、æ¯"率とã''非公開ですã€'同社製å"ã'"ã'µãƒ¼ãƒ"ã'¹ã¨ã®ã'·ãƒŠã'¸ãƒ¼åŠ¹æžœã''一層高ã' #インフォテリア のブロッã'¯ãƒã'§ãƒ¼ãƒ³é–¢ä¿'事業ã''åŠ é€Ÿã—ã¾ã™ã€'infoteria.com/jp/news/press/…

— Pina Hirano (平野洋一郎) (@pinahirano) 2017年8月10日 - 15:35

開始です!
仮想通貨取引所のコインチェック、Fintechスタートアップへの投資を開始 – TechCrunch Japan jp.techcrunch.com/2017/08/10/coi…

— 和田 晃一良 (@wadakooo) 2017年8月10日 - 12:07

完全に日本がリーダーですね pic.twitter.com/1PlNwQk3q3

— SHINJI KIMURA (@shinzizm2) 2017年8月10日 - 10:07

#インフォテリア の第1四半期決算(IFRS)を発表しました。売上高は前年同期比2倍強、営業利益は前年同期比7倍強、当期利益は前年同期比6倍強と、大幅増収、大幅増益となりました。詳しくは決算短信(PDF↓)をご覧ください。
infoteria.com/jp/wp-content/…

— Pina Hirano (平野洋一郎) (@pinahirano) 2017年8月10日 - 15:27

Coincheckと一緒にブロックチェーン/仮想通貨å¸'å ´å‰µã'Šå‡ºã—てã"きましã'‡ã†ã€'
私たちの3年間蓄積した知恵と資金を活用してください。気軽にご連絡ください。
coincheck.fund@coincheck.com

— YusukeOtsuka (@yusuke_56) 2017年8月10日 - 10:58

もう、これだけmijinの力見せつけられて、しかも10月からサービスインっていうスピード感には、1から決済システム作ったろうという気失せますよね。テックビューロはバケモンですか?
というわけで、私はXEMBook のサービス向上にコツコツ努力していきます。

以上、ポエムでした。

— XEMBook (@xembook) 2017年8月10日 - 00:24

取引所コインチェック、仮想通貨ベンチャーを支援:日本経済新聞 nikkei.com/article/DGXLAS…

— YusukeOtsuka (@yusuke_56) 2017年8月10日 - 10:56

インフォテリア、さくらインターネット、フィスコ、ネクスグループ、ロックオン、リミックスポイントがプラス推移。
メタップス、カイカ、マネパ、セレス、アイリッジ、プレミアムウォーターはこれから?

ICO時代の幕開け COMSA関連銘柄
investing.blog.jp/archives/31851…

— æ ªãƒˆãƒ¬ã'¸ãƒ£ãƒ¼ (@kabutreasure) 2017å¹´8月10日 - 14:11

スキャム臭すごい。

"仮想通貨の本å'½â€ã¨ã''å'¼ã°ã'Œã'‹æ–°æš—号通貨『ベネフã'£ãƒƒãƒˆã'¯ãƒ¬ã'¸ãƒƒãƒˆã'³ã'¤ãƒ³ã€ãŒå¸'å ´ãƒ‡ãƒ"ュー - SankeiBiz(サンケイビズ) sankeibiz.jp/smp/business/n…

— ほよよ(詐欺コインレーダー) (@uhohoiarale) 2017年8月10日 - 18:48

btc1(segwit2x)のレポジトリをみると、19日前で開発(コミット)がとまってる。今後も進まないんじゃ???
こんな開発チームのビットコインにあなたの持ってるビットコインを強制的に替えたいですか?Segwit2xは無視しましょう。再びユーザーの声をあげましょう。

— Tetsu UASF 大石哲之 (@tyk97) 2017年8月10日 - 17:16

AIのゲームプレイの動きが人間とは全然違くてちょっと恐かった笑 / 深層強化学習をベースとしたAIトレードの検討〈準備編〉 metaps.com//press/ja/blog…

— Katsuaki Sato (佐藤航陽) (@ka2aki86) 2017年8月10日 - 17:53

仮想通貨の取引額は、韓国か、日本が競り合ってます。

ビットフライヤーがトップを競い合ってますね。 pic.twitter.com/MTYtwkLlWG

— SHINJI KIMURA (@shinzizm2) 2017年8月10日 - 17:24

ブロックチェーン開発はマラソン、長期的利益を追え:伊藤穰一、松尾真一郎氏らが警鐘 shar.es/1TVMnZ @DIGIDAYJAPANより

— ほよよ(詐欺コインレーダー) (@uhohoiarale) 2017年8月10日 - 18:11

8月9日(水)のつぶやき その1
è¶…é€Ÿå ±ï¼šSegWitが無事ロックインされました。
#ビットコイン #Bitcoin #仮想通貨 #ブロックチェーン #フィンテック $BTC #SegWit #SegWit2x pic.twitter.com/FxSE7O9qXt

— 墨汁うまい(BokujyuUmai) (@bokujyuumai) 2017年8月9日 - 03:56

ブログを更新しました。「1000ドルのトレード手法を無料で手に入れる方法」goo.gl/avxdL5 14分ほどの動画です。 pic.twitter.com/ml9bkju2XR

— T.Kamada (@Kamada3) 2017年8月9日 - 05:19

見境ないな… 世の中のたã'ã«é€šå ±ã—ておã"う… twitter.com/comsadotio/sta…

— 禍タヌ神 (@GodTanu) 2017年8月9日 - 05:28

ã'¹ã'¿ãƒ¼ãƒˆã'¢ãƒƒãƒ—はå¸'å ´ã®é¸æŠžã¨ã€æˆ¦ç•¥ã®é¸æŠžãŒã»ã¼å…¨ã¦ã€'ã'とはå¸'å ´ã®æˆé•·ã'¹ãƒ"ードにつã"て行ã'さえすã'Œã°ã€è‡ªç"¶ã¨äº‹æ¥­ã¯ä¼¸ã³ã€ä¼šç¤¾ã''大きくなã'Šã€è‡ªèº«ã''成長すã'‹ã€'創業2年目まではピンとこなかったけど、いまならわかる。SmartHRのå¸'å ´é¸æŠžã¯ãƒ›ãƒ³ãƒˆã«ãƒ©ãƒƒã'­ãƒ¼ã€'

— 宮田 昇始 (@miyasho88) 2017年8月9日 - 01:23

ビットコイン、SegWitã'¢ã'¯ãƒ†ã'£ãƒ™ãƒ¼ã'·ãƒ§ãƒ³ãŒç¢ºå®šã€€ä¾¡æ ¼ã¯ä¸€æ™'40万円に到達 - btcnews.jp/15y251od12086/ #ビットコイン pic.twitter.com/bTTr9Anebz

— ビットコインニュースBTCN (@btcnews_jp) 2017年8月9日 - 12:32

éƒ¨ç½²ã®åž£æ ¹ã''超えて、社å"¡ãŒã'ªãƒ¼ãƒ—ンに交流すã'‹ã"とã''重視したã'ªãƒ•ã'£ã'¹ã«ã—ましたã€'多くの社å"¡ãŒã€ã¡ã'‡ã£ã¨ã—たæ™'é–"にに歩き、語ã'‹ã"とで、ã'³ãƒ©ãƒœãƒ¬ãƒ¼ã'·ãƒ§ãƒ³ãŒç"Ÿã¾ã'Œã€ã'¤ãƒŽãƒ™ãƒ¼ã'·ãƒ§ãƒ³ãŒèµ·ãã'‹ã¨ä¿¡ã˜ã¦ã"ますã€'>【祝】コインチェックの新オフィス!… twitter.com/i/web/status/8…

— YusukeOtsuka (@yusuke_56) 2017年8月9日 - 14:00

世界から見ると日本だけ本当に時間が止まってるんだよね、末期症状。現状維持を望む人達は、せめて新しい変化を作ろうとする人達の邪魔だけはしないで欲しい。互いに干渉せずに並存できるはず。 / 日本の先進国陥落...
npx.me/DgXP/Xnu1 #NewsPicks

— Katsuaki Sato (佐藤航陽) (@ka2aki86) 2017年8月9日 - 15:18

【感謝】

#書道
#ぺんてる
#金の穂
#画用紙 pic.twitter.com/5PdqbTtYta

— 書道家 晃鳳(KOHO) (@koho5040) 2017年8月9日 - 11:55

ä»Šå¤œåŠ ç´ã•ã'"がBSJapanのNikkei Plus10に生出演します!お題は「ビットコイン分裂の影響は」。
6/14に続いての出演です。また小谷さんにお会いできるのが楽しみ♥ (便乗してスタジオへ!)
bs-j.co.jp/plus10/
#Nikkeiplus10

— 金光碧 (@KanemitsuMidori) 2017年8月9日 - 09:49

今日、東京は猛暑日☀️
#インフォテリア では、テレワーク推奨!朝5時半に、インフォテリアが運営するLINEアカウント「テレワークしよう!」からメッセージが届きました。 pic.twitter.com/znWaECQU8e

— Pina Hirano (平野洋一郎) (@pinahirano) 2017年8月9日 - 11:54

そしてCOMSA にBTC:mijinなどのトークンを準備しておけば1秒もかからずBTCペã'°æ±ºæ¸ˆã''可能なはずã€'ã"ã'Œã¯ã'¯ãƒ­ãƒ¼ã'ºãƒ‰ãªçµŒæ¸ˆåœã''持ったリã'¢ãƒ«åº—èˆ—ã§ã¯å¿…é ˆæ©Ÿèƒ½ã«ãªã'‹ã§ã—ã'‡ã†ã€'

— XEMBook (@xembook) 2017年8月9日 - 09:08

国内外沢山の企業から、ICOのã"相談ã''é 'ã"てますã€'

— SHINJI KIMURA (@shinzizm2) 2017年8月9日 - 10:33

mijinニュースで何故XEM が上がるのか不思議な人もいると思いますが、COMSA HUBの発表で明らかになりましたね。
mijin上で流通したトークンとXEM とペグしたトークンとの取引所をCOMSA上で展開することで、実質的な価値を持たせることができそうです。

— XEMBook (@xembook) 2017年8月9日 - 09:00

最新レポート。Samson Mow氏の見解を紹介。
要約すると「SegWit2x(btc1)はなかったことなりそう」。

感想。
SegWit2xはUASF回避策として現実的な妥協案だった。
Bitcoin Cashはビックブロッ… twitter.com/i/web/status/8…

— 星 暁雄 (@AkioHoshi) 2017年8月9日 - 10:41

COMSAにはプレトークンというものは存在しませんので、皆様もご注意下さいますようよろしくお願い致します。 twitter.com/marionkei234/s…

— COMSA (@comsadotio) 2017年8月9日 - 07:14

[ITpro] 課題山積みのブロックチェーン、専門家が語る未来予想図 dlvr.it/PcmhWK pic.twitter.com/t0bTmbj9q8

— bitpress(ビットプレス) (@bitpress) 2017年8月9日 - 12:33

MIT Tech Review: ブロックチェーンはどう進化するか?伊藤穣一氏らが予測する未来 technologyreview.jp/s/51561/the-ne…

— ほよよ(詐欺コインレーダー) (@uhohoiarale) 2017年8月9日 - 13:07

村式、ブロックチェーン技術を活用した国際間取引プラットフォーム「&go」提供開始 dlvr.it/PclBMc pic.twitter.com/417YBM9iAf

— bitpress(ビットプレス) (@bitpress) 2017年8月9日 - 09:04

おやおや、Rippleとは関係ないんだ。→村式、ブロックチェーン技術を活用した国際間取引プラットフォーム「&go」提供開始 - BITPRESS(ビットプレス) bitpress.jp/news/fintech/e… @bitpress さんから

— マタドール (@FXtradenote) 2017年8月9日 - 16:21

さらに期待したいのはCOMSAを通じてNEMに多くの技術者が触れること。

BTCアプリ開発で1万程度GOXした私が言うから間違いありません。NEMアプリ開発はラクで、そして何より楽しいです。

最低でもBTCは必要という、ストレスをCOMSAが払拭してくれることを願います。

— XEMBook (@xembook) 2017年8月9日 - 14:39

マイナーは2MBハードフォークを行わないことに絶対納得はしないだろうから争いになることは確実そうですね twitter.com/AkioHoshi/stat…

— 和田 晃一良 (@wadakooo) 2017年8月9日 - 12:23

$FXBTCJPY、1時間足。-2σでサポートされて反発するのかと思っていたら、下方ブレイクしてしまった・・。 chart jp.tradingview.com/x/9Yvsc0ao/ via tradingview.com

— マタドール (@FXtradenote) 2017年8月9日 - 20:00

$FXBTCJPY、4hBM。日足+2σ&4hセンターラインを割り込んでしまった。4h-2σまで行くのか? chart jp.tradingview.com/x/1ESaQIUR/ via tradingview.com

— マタドール (@FXtradenote) 2017年8月9日 - 20:02

インフォテリアのASTERIAシリーズが11年連続å¸'å ´ã'·ã'§ã'¢No.1!!
つなぐニーズはさらに拡大しています。
infoteria.com/jp/news/press/…

— Pina Hirano (平野洋一郎) (@pinahirano) 2017年8月9日 - 17:57

今日は、ICOå"議会の予å'™ä¼šãŒé–‹å'¬ã•ã'Œã¾ã—たã€'中央にã'ˆã'‹ä¿¡é ¼ã«é ¼ã'‰ãªã"、新たなデã'¸ã'¿ãƒ«åŒ–さã'ŒãŸä¾¡å€¤ã®ã€äº¤æ›ã€æµé€šã''可能とすã'‹ãƒˆãƒ¼ã'¯ãƒ³ãƒ»ã'¨ã'³ãƒŽãƒŸãƒ¼ã®å¥å…¨ãªæˆé•·ã«å¯"与して行きたã"と考えてã"ますã€' #インフォテリア pic.twitter.com/YHH7XUcdnB

— Pina Hirano (平野洋一郎) (@pinahirano) 2017年8月9日 - 18:03

台風第5号の歩み.
日本付近版.7月21日9時に発生した台風第5号は,18日18時間の旅を経て8月9日3時に温帯低気圧化.7月30日21æ™'é ƒã‹ã'‰é–‹çœ¼ã—て眼が大きくなってã"く様子がã'ã‹ã'Šã¾ã™ï¼Žè¿·èµ°å°é¢¨ãªã©ã¨è¨€ã'ã'ŒãªãŒã'‰ã''結局日本に来… twitter.com/i/web/status/8…

— 荒木健太郎 (@arakencloud) 2017年8月9日 - 18:10

本日ï¼"æ™'é ƒã€ç"¡äº‹ã«segwitがロックインしました。これにてsegwit導入はホントに確定しました。
segwitは次の難æ˜"度調整期é–"çµ'了後(ï¼'ï¼'æ—¥é ƒï¼‰ã‹ã'‰å®Ÿéš›ã«åˆ©ç"¨ã§ãã'‹ã'ˆã†ã«ãªã'Šã¾ã™

— Tetsu UASF 大石哲之 (@tyk97) 2017年8月9日 - 12:26

テックビューロ出てますよ。

VCなど3社、仮想通貨使う資金調達に投資:日本経済新聞 nikkei.com/article/DGXLAS…

— ほよよ(詐欺コインレーダー) (@uhohoiarale) 2017年8月9日 - 19:31

日本で、VCが仮想通貨やICOトークンに直接投資するのは当然初のこととなります。これからもCOMSAをよろしくお願いいたします。 twitter.com/comsadotio/sta…

— Takao Asayama 🔗 朝山貴生 (@TakaoAsayama) 2017年8月9日 - 19:06

日本人の礼儀正しさは逆に、このような卑劣な国内宣伝に悪用される。ここから得た教訓の一つはすなわち、彼らには礼儀なんかがまったくの無用、とのことだ。日本のやくざでも礼儀を弁えているが、中華人民共和国はただの野蛮国家である。sankei.com/world/news/170…

— 石平太郎 (@liyonyon) 2017年8月9日 - 06:57

CustomerTech
We now have a better name for VRM than VRM: customertech. Hashtag, #customertech. We wouldn't have it without adtech (3+million results), martech (1.85m) , fintech (22+m) and regtech (.6m), all of which became hot stuff in the years since we started ProjectVRM in 2006. Thanks to their popularity, customertech makes full sense of what VRM has always […]

Zopa investors, we've written a review for you
Hi @OrcaJord
Thanks:
That is what I am hearing from other sources as well.

Cross platform data would be interesting for borrowers and investors (eg APR and default rates). I appreciate this is hard as it requires some normalization across credit scores, duration etc. However I think both borrowers and investors want this kind of analysis for their decision-making.

The global data is obviously only for investors, but it is a huge deal for them. Today only big global banks can easily decide on allocation to consumers in different markets.
If you can share this sort of data we can give it some air time on Daily Fintech.
Will Zhong An follow the same post IPO trajectory as Lending Club?
This will post tomorrow on Daily Fintech and discussion will direct here.
In December 2014 we hailed the Lending Club IPO as "the netscape moment for Fintech". In February of this year, we described the rumoured Zhong An IPO as the Netscape moment for InsurTech.
The Lending Club trajectory, with the stock well below their IPO price, does not augur well for Zhong An. That is the question we address as investors start to think about the Zhong An IPO in Hong Kong.
We start with what we call our Wind Socket Analysis.
Wind Socket Analysis
The flight time from New York to London is about 7.5 hours, vs about 8.5 hours going the other way.
The one hour difference is due to tailwinds and headwinds. Whether you are on an Airbus or Boeing makes little difference. The Pilot cannot make much difference. Translated into company value, the market matters a lot more than the organisation or the management team. A base level is essential- don't try flying the Atlantic in a small plane and don't leave a transatlantic plane in the hands of an untrained pilot. In a crisis a great Pilot makes the difference. However all things being equal, what matters are tailwinds and headwinds.
Tailwinds for Zhong An
This is simple. China is a massive blue ocean market. A growing middle class is buying Insurance for the first time. It is a once in a lifetime land grab opportunity and the incumbents are not strong. Compare that to US or European Insurtech ventures selling to consumers who already have a lot of insurance from big, smart insurance companies.
Zhong An has a good plane & crew
You can see this tailwind in the numbers. ZhongAn offers more than 300 insurance products and has written more than 7.56 billion policies for more than 535 million customers. They are clearly executing well. Having raised $900m there is every reason to believe they will continue to do so.
Possible Headwinds
The Chinese economy is in transition, from manufacturing and export led to a more broadly diversified economy driven by consumption and higher value services. The bull case is this is like betting on America a century ago. China bears point to all kinds of issues, such as excess debt, non-performing loans and massive construction over building. If this is your view of the China economy you will avoid the Zhong An IPO. I incline to the bull case but there will be much volatility and there maybe a 1929 type event along the way in China. Nobody knows. Anybody who says they know probably has something to sell you.
Another issue, raised by a Fintech Genome member is about innovators dilemma faced by Ping An insurance, which is a major shareholder of Zhong An but may also could be a competitor down the road. As @EricForgy put it, writing from Hong Kong with a deep knowledge of the insurance business:
"As interesting as Zhong An is, I actually think Ping An is more interesting and is likely to have an even bigger impact on the rest of the world. I think Lufax is just the beginning of their outward expansion. Zhong An itself is struggling to make profit. If you note the numbers imply many small policies (per customer). They are trying to branch into more profitable lines of insurance, but as they do, they will start competing with their parent Ping An. I'm interested to see how that dynamic plays out. I think Ping An wins in terms of technology and Zhong An is no doubt using a lot of Ping An's technology. Ping An is also trying to export a lot of their AI tech."
The numbers that Eric Forgy refers to show rapid growth in revenue but declining profitability. Investors can take two different points of view on this:
Either: this shows the whole proposition is flawed.
Or: this is like Amazon and in a market opportunity as big as Insurance in China, it pays to invest for growth.
Which it is will be revealed by a deeper dive into the financials, which we do not have yet. If you have any insights, please share them on this thread on Fintech Genome.
Disruption from a supersonic plane.
All things being equal, headwinds and tailwinds drive value. But a new supersonic plane will change the outcome and that new plane may need a different type of pilot or at least some retraining. A supersonic plane will cut the NYLON journey time to about 3 hours. The equivalent of a supersonic plane in Insurance will be almost real time settlement using blockchain (which we covered many times, one example here).
Zhong An clearly sees this and is investing in Blockchain. So I do not expect Zhong An to be blindsided by blockchain. When both tech and regulation is ready, I expect Zhong An will be ready. The key is that both tech and regulation need to be ready - just like with supersonic planes. This is one area where I would be confident that Zhong An will get it right, because in China big connected companies and government work closely together.
The Lending Club trajectory since IPO
Lending Club did an IPO at $15, rocketed up past $20 and then crashed to an all time low of $3.51 (where I was fortunate enough to buy after posting this). It is now around $5.20. I sold my shares (Lending Club is still a great company, but valuation now is less compelling than other opportunities).
I did not invest in Lending Clun at IPO, because I had reservations at a fundamental level which I posted here. At $15 there was no room for error. At $3.51, the price implied that the whole model was dead and the team was incompetent, neither of which was true.
Many stocks never give you this opportunity. You never get a chance to buy in below the IPO price. Think of Facebook and Salesforce; the price goes down a bit occasionally but not for long.
Why are iZettle (in Europe) and Square (in the USA) so successful?
hi @Rod First re location, I am based in Bern, Switzerland, but I am going to be in NYC Wed this week and Mon-Wed next week. Where in USA will you be?
I agree, it is a complex onion. I am not a payments expert, I just think the switch to EMV and maybe NFC creates opportunity particularly while Bitcoin adoption is accelerating may change the game, a theme I explored a few years ago here:
The CC networks are very powerful at stopping change, but crypto also looks like an unstoppable force. Interesting times!
China Insurtech and Zhong An
hi @zarc @EricForgy I have a post scheduled on Daily Fintech for Thursday on Zhong An. I will cross post it here on Fintech Genome to get the conversation going here. I am also experimenting with something. The Thursday post will also go out in Chinese (I used Google Translate which is free and better than nothing but can be pretty mangled on occasion).
Ensuring Cybersecurity In Fintech: Key Trends And Solutions
Exciting things are happening these days at the intersection of digital technology and financial services. The fintech startup ecosystem is thriving, thanks in part to an infusion of $14.5 billion globally in venture funding in 2015, up from $7.3 billion in 2014. Fintech companies are creating and rolling out a [...]

Pia Waugh: RegTech – a primer for the uninitiated
Whilst working at AUSTRAC I wrote a brief about RegTech which was quite helpful. I was given permission to blog the generically useful parts of it for general consumption

Thanks Leanne!
Overview – This brief is the most important thing you will read in planning transformation! Government can't regulate in the way we have traditionally done. Traditional approaches are too small, too slow and too ineffective. We need to explore new ways to regulate and achieve the goal of a stronger financial sector resistance to abuse that leverages data, automation, machine learning, technology and collaboration. We are here to help!
The key here is to put technology at the heart of the business strategy, rather than as simply an implementation mechanism. By embracing technology thinking, which means getting geeks into the strategy and policy rooms, we can build the foundation of a modern, responsive, agile, proactive and interactive regulator that can properly scale.
"The automation of compliance with RegTech has the potential to overcome individual foibles and human error in a way that provides the quantum leap in culture and compliance that our regulators, customers, policy makers and the community are increasingly demanding… The Holy Grail is when we start to actually write regulation and legislation in code. Imagine the productivity gains and compliance savings of instantaneous certified compliance… We are now in one of the most exciting phases in the development of FinTech since the inception of e-banking." — Treasurer Morrison, FinTech Australia Summit, Nov 2016
On the back of the FinTech boom, there is a growth in companies focused on "RegTech" solutions and services to merge technology and regulation/compliance needs for a more 21st century approach to the problem space. It is seen as a logical next step to the FinTech boom, given the high costs and complexity of regulation in the financial sector, but the implications for the broader regulatory sector are significant. The term only started being widely used in 2015. Other governments have started exploring this space, with the UK Government investing significantly.
Core themes of RegTech can be summarised as: data; automation; security; disruption; and enabling collaboration. There is also an overall drive towards everything being closer to real-time, with new data or information informing models, responses and risk in an ongoing self-adjusting fashion.
Data driven regulation – better monitoring, better use of available big and small data holdings to inform modelling and analysis (rather than always asking a human to give new information), assessment on the fly, shared data and modelling, trends and forecasting, data analytics for forward looking projections rather than just retrospective analysis, data driven risk and adaptive modelling, programmatic delivery of regulations (regulation as a platform).
Automation – reporting, compliance, risk modelling of transactions to determine what should be reported as "suspicious", system to system registration and escalation, use of machine learning and AI, a more blended approach to work combining humans and machines.
Security – biometrics, customer checks, new approaches to KYC, digital identification and assurance, sharing of identity information for greater validation and integrity checking.
Disruptive technologies – blockchain, cloud, machine learning, APIs, cryptography, augmented reality and crypto-currencies just to start!
Enabling collaboration – for-profit regulation activities, regulation/compliance services and products built on the back of government rules/systems/data, access to distributed ledgers, distributed risk models and shared data/systems, broader private sector innovation on the back of regulator open data and systems.
Some useful references for the more curious:
Senior Product Marketing Manager
Product Marketing ManagerThe CompanyMy client is a Fintech company that provides banking solutions without the use of bricks and mortar banks. They are a cutting edge and digitally led business and with the growth that they are experiencing it is an exciting time to join.The RoleThey are now looking for an analytical, tech-savvy..

Pia Waugh: Iteration or Transformation in government: paint jobs and engines
I was recently at an event talking about all things technology with a fascinating group of people. It was a reminder to me that digital transformation has become largely confused with digital iteration, and we need to reset the narrative around this space if we are to realise the real opportunities and benefits of technology moving forward. I gave a speech recently about major paradigm shifts that have brought us to where we are and I encourage everyone to consider and explore these paradigm shifts as important context for this blog post and their own work, but this blog post will focus specifically on a couple of examples of actual transformative change worth exploring.
The TL;DR is simply that you need to be careful to not mistake iteration for transformation. Iteration is an improvement on the status quo. Transformation is a new model of working that is, hopefully, fundamentally better than the status quo. As a rule of thumb, if what you are doing is simply better, faster or cheaper, that it is probably just iterative. There are many examples from innovation and digital transformation agendas which are just improvements on the status quo, but two examples of actual transformation of government I think are worth exploring are Gov-as-an-API and mutually beneficial partnerships to address shared challenges.
Background
Firstly, why am I even interested in "digital transformation"? Well, I've worked on open data in the Australian Federal Government since 2012 and very early on we recognised that open data was just a step towards the idea of "Gov as a Platform" as articulated by Tim O'Reilly nearly 10 years ago. Basically, he spoke about the potential to transform government into Government as a Platform, similar (for those unfamiliar with the "as a platform" idea) to Google Maps, or the Apple/Google app stores. Basically government could provide the data, content, transaction services and even business rules (regulation, common patterns such as means testing, building codes, etc) in a consumable, componentised and modular fashion to support a diverse ecosystem of service delivery, analysis and products by myriad agents, including private and public sector, but also citizens themselves.
Seems obvious right? I mean the private sector (the tech sector in any case) have been taking this approach for a decade.
What I have found in government is a lot of interest in "digital" where it is usually simply digitising an existing process, product or service. The understanding of consumable, modular architecture as a strategic approach to achieve greater flexibility and agility within an organisation, whilst enabling a broader ecosystem to build on top, is simply not understood by many. Certainly there are pockets that understand this, especially at the practitioner level, but agencies are naturally motivated to simply delivery what they need in isolation from a whole of government view. It was wonderful to recently see New Zealand picking up a whole of government approach in this vein but many governments are still focused on simple digitisation rather than transformation.
Why is this a problem? Well, to put it simply, government can't scale the way it has traditionally worked to meet the needs and challenges of an increasingly changing world. Unless governments can transform to be more responsive, adaptive, collaborative and scalable, then they will become less relevant to the communities they serve and less effective in implementing government policy. Governments need to learn to adapt to the paradigm shifts from centrist to distributed models, from scarcity to surplus resources, from analogue to digital models, from command and control to collaborative relationships, and from closed to open practices.
Gov as an API
On of the greatest impacts of the DTO and the UK Government Digital Service has been to spur a race to the top around user centred design and agile across governments. However, these methods whilst necessary, are not sufficient for digital transformation, because you too easily see services created that are rapidly developed and better for citizens, but still based on bespoke siloed stacks of technology and content that aren't reconsumable. Why does this matter? Because there are loads of components needed for multiple services, but siloed service technology stacks lead to duplication, a lack of agility in iterating and improving the user experience on an ongoing basis, a lack of programmatic access to those components which would enable system to system automation, and a complete lack of the "platform" upon which an ecosystem could be built.
When I was at the interim DTO in 2016, we fundamentally realised that no single agency would ever be naturally motivated, funded or mandated to deliver services on behalf of someone else. So rather than assuming a model wherein an agency is expected to do just that, we started considering new models. New systems wherein agencies could achieve what they needed (and were mandated and funded) to do, but where the broader ecosystem could provide multi-channel services delivery where there is no wrong door for citizens to do what they need. One channel might be the magical "life events" lens, another might be third parties, or State and Territory Governments, or citizen mashups. These agents and sectors have ongoing relationships with their users allowing them to exponentially spread and maintain user-centred design in way that government by itself can not afford to do, now or into the future.
This vision was itself was just a reflection of the Amazon, Google Maps, the Apple "apps store" and other platform models so prevalent in the private sector as described above. But governments everywhere have largely interpreted the "Gov as a Platform" idea as simply common or shared platforms. Whilst common platforms can provide savings and efficiencies, it has not enabled the system transformation needed to get true digital transformation across government.
So what does this mean practically? There are certainly pockets of people doing or experimenting in this space. Here are some of my thoughts to date based on work I've done in Australia (at the interim DTO) and in New Zealand (with the Department of Internal Affairs).
Firstly you can largely identify four categories of things involved in any government service:
Content – obvious, but taking into account the domain specific content of agencies as well as the kind of custodian or contextual content usually managed by points of aggregation or service delivery
Data – any type of list, source of intelligence or statistics, search queries such as ABN lookups
Transaction services – anything a person or business interacts with such as registration, payments, claims, reporting, etc. Obviously requires strict security frameworks
Business rules – the regulation, legislation, code, policy logic or even reusable patterns such as means testing which are usually hard coded into projects as required. Imagine an authoritative public API with the business logic of government available for consumption by everyone. A good example of pioneering work in this space is the Regulation as a Platform work by Data61.
These categories of components can all be made programmatically available for the delivery of your individual initiative and for broader reuse either publicly (for data, content and business rules) or securely (for transaction services). But you also need some core capabilities that are consumable for any form of digital service, below are a few to consider:
Identity and authentication, arguably also taking into account user consent based systems which may be provided from outside of government
Service analytics across digital and non digital channels to baseline the user experience and journey with govt and identify what works through evidence. This could also fuel a basic personalisation service.
A government web platform to pull together the government "sedan" service
Services register – a consumable register of government services (human services) to draw from across the board.
Imagine if we tool a conditional approach to matters, where you don't need to provide documentation to prove your age (birth certificate, licence, passport), all of which give too much information, but rather can provide a verifiable claim that yes I am over the required age. This would both dramatically reduce the work for gov, and improve the privacy of people. See the verifiable claims work by W3C for more info on this concept, but it could be a huge transformation for how gov and privacy operates.
The three key advantages to taking this approach are:
Agency agility – In splitting the front end from a consumable backend, agencies gain the ability to more rapidly iterate the customer experience of the service, taking into account changing user needs and new user platforms (mobile is just the start – augmented reality and embedded computing are just around the corner). When the back end and front end of a service are part of the one monolithic stack, it is simply too expensive and complicated to make many changes to the service.
Ecosystem enablement – As identified above, a key game changer with the model is the ability for others to consume the services to support and multi-channel of services, analysis and products delivered by the broader community of government, industry and community players.
Automation – the final and least sexy, though most interesting from a service improvement perspective, is automation. If your data, content, transaction systems and rules are programmatically available, suddenly you create the opportunity for the steps of a life event to be automated, where user consent is granted. The user consent part is really important, just to be clear! So rather than having 17 beautiful but distinct user services that a person has to individually complete, a user could be asked at any one of those entry points whether they'd like the other 16 steps to be automatically completed on their behalf. Perhaps the best way government can serve citizens in many cases is to get out of the way
Meaningful and mutually beneficial collaboration
Collaboration has become something of a buzzword in government often resulting in meetings, MOUs, principle statements or joint media releases. Occasionally there are genuine joint initiatives but there are still a lot of opportunities to explore new models of collaboration that achieve better outcomes.
Before we talk about how to collaborate, we need to address the elephant in the room: natural motivation. Government often sees consultation as something nice to have, collaboration as a nice way of getting others to contribute to something, and co-design as something to strive across the business units in your agency. If we consider the idea that government simply cannot meet the challenges or opportunities of the 21st century in isolation, if we acknowledge that government cannot scale at the same pace of the changing domains we serve, then we need to explore new models of collaboration where we actively partner with others for mutual benefit. To do this we need to identify areas for which others are naturally motivated to collaborate.
Firstly, let's acknowledge there will always be work to do for which there are no naturally motivated partners. Why would anyone else want, at their own cost, to help you set up your mobility strategy, or implement an email server, or provide telephony services? The fact is that a reasonable amount of what any organisation does would be seen as BAU, as commodity, and thus only able to be delivered through internal capacity or contractual relationships with suppliers. So initiatives that try to improve government procurement practices can iteratively improve these customer-supplier arrangements but they don't lend themselves to meaningful or significant collaboration.
OK, so what sort of things could be done differently? This is where you need to look critically at the purpose of your agency including the highest level goals, and identify who the natural potential allies in those goals could be. You can then approach your natural allies, identify where there are shared interests, challenges or opportunities, and collectively work together to co-design, co-invest, co-deliver and co-resource a better outcome for all involved. Individual allies could use their own resources or contractors for their contribution to the work, but the relationship is one of partnership, the effort and expertise is shared, and the outcomes are more powerful and effective than any one entity would have delivered on their own. In short, the whole becomes greater than the sum of its parts.
I will use the exciting and groundbreaking work of my current employer as a real example to demonstrate the point.
AUSTRAC is the Australian Government financial intelligence agency with some regulatory responsibilities. The purpose of the agency is threefold: 1) to detect and disrupt abuse of the financial system; 2) to strengthen the financial system against abuse; and 3) to contribute to the growth of the Australian economy. So who are natural allies in these goals… banks, law enforcement and fraud focused agencies, consumer protection organisations, regulatory organisations, fintech and regtech startups, international organisations, other governments, even individual citizens! So to tap into this ecosystem of potential allies, AUSTRAC has launched a new initiative called the "Fintel Alliance" which includes, at its heart, new models of collaborating on shared goals. There are joint intelligence operations on major investigations like the Panama Papers, joint industry initiatives to explore shared challenges and then develop prototypes and references implementations, active co-design of the new regulatory framework with industry, and international collaborations to strengthen the global financial system against abuse. The model is still in early days, but already AUSTRAC has shown that a small agency can punch well above it's weight by working with others in new and innovative ways.
Other early DTO lessons
I'll finish with a few lessons from the DTO. I worked at the DTO for the first 8 months (Jan – Sept 2015) when it was being set up. It was a crazy time with people from over 30 agencies thrust together to create a new vision for government services whilst simultaneously learning to speak each other's language and think in a whole of government(s) way. We found a lot of interesting things, not least of all just how pervasive the siloed thinking of government ran. For example, internal analysis at the DTO of user research from across government agencies showed that user research tended to be through the narrow lens of an agency's view of "it's customers" and the services delivered by that agency. It was clear the user needs beyond the domain of the agency was seen as out of scope, or, at best, treated as a hand off point.
We started writing about a new draft vision whilst at the DTO which fundamentally was based on the idea of an evidence based, consumable approach to designing and delivering government services, built on reusable components that could be mashed up for a multi-channel ecosystem of service delivery. We tested this with users, agencies and industry with great feedback. Some of our early thinking is below, now a year and a half old, but worth referring back to:
One significant benefit of the DTO and GDS was the cycling of public servants through the agency to experience new ways of working and thinking, and applying an all of government lens across their work. This cultural transformation was then maintained in Australia, at least in part, when those individuals returned to their home agencies. A great lesson for others in this space.
A couple of other lessons learned from the DTO are below:
Agencies want to change. They are under pressure from citizens, governments and under budget constraints and know they need better ways to do things.
A sandbox is important. Agencies need somewhere to experiment, play with new tools, ideas and methods, draw on different expertise and perspectives, build prototypes and try new ideas. This is ideally best used before major projects are undertaken as a way to quickly test ideas before going to market. It also helps improve expectations of what is possible and what things should cost.
Everyone has an agenda, every agency will drive their own agenda with whatever the language of the day and agendas will continue to diverge from each other whilst there is not common vision.
Evidence is important! And there isn't generally enough AoG evidence available. Creating an evidence base was a critical part of identifying what works and what doesn't.
Agile is a very specific and useful methodology, but often gets interpreted as something loose, fast, and unreliable. Education about proper agile methods is important.
An AoG strategy for transformation is critical. If transformation is seen as a side project, it will never be integrated into BAU.
Internal brilliance needs tapping. Too often govt brings in consultants and ignores internal ideas, skills and enthusiasm. There needs to be a combination of public engagement and internal engagement to get the best outcomes.
I want to just finish by acknowledging and thanking the "interim DTO" team and early leadership for their amazing work, vision and collective efforts in establishing the DTO and imagining a better future for service delivery and for government more broadly. It was an incredible time with incredible people, and your work continues to live on and be validated by service delivery initiatives in Australia and across the world. Particular kudos to team I worked directly with, innovative and awesome public servants all! Sharyn Clarkson, Sean Minney, Mark Muir, Vanessa Roarty, Monique Kenningham, Nigel O'Keefe, Mark McKenzie, Chris Gough, Deb Blackburn, Lisa Howdin, Simon Fisher, Andrew Carter, Fran Ballard and Fiona Payne

Also to our contractors at the time Ruth Ellison, Donna Spencer and of course, the incredible and awesome Alex Sadleir.
Why is the No Credit Check Loans a Fake entity?
In the fast growing FinTech market segment, where some people are making quick money, there are many more, who are losing it on a fast pace. If the phrase is understood from the logical aspect, it loses all the standing.

iMPART Recruitment Ltd: Finance Manager
£45000 - £55000 + pension + benefits: iMPART Recruitment Ltd: A Finance Manager is sought by a rapidly growing, award-winning FinTech company who are transforming their sector. They are a B2C business who operate within... Haywards Heath

How to Use, Trade, Store and Invest in Bitcoin Digital Assets - Step by Step, Part 1
I will teach novices and experts alike how to fit Bitcoin into an investment portfolio safely and with the optimum risk-adjusted potential - along with step-by-step guides, instructions and tutorials.
This first part of the series starts with the basics, obtaining and managing your bitcoin.
What is Bitcoin?
First off, we need to know what Bitcoin is since most media pundits and even experienced financial types truly do not know. Bitcoin (capital "B") is a protocol driven network (very similar to that other popular protocol-based network, the Internet). This network is a blank tapestry upon which smart and creative actors can paint a cornucopia of applications (just like applications on the Internet). An early example from the Internet is email. It's now ubiquitous, but back in the early 90s very few people knew about it or used it. Fast forward today, and not only does everybody use and know about it, it is accompanied by a cornucopia of considerably richer applications, ie. Facebook, YouTube, Netflix, etc.
The Bitcoin network's first and most popular application to date is bitcoin (with a lower case "b"). Bitcoin (that's "b"itcoin - with a lower case "b") is a digitial currency applications that uses the Bitcoin blockchain and network as its transportation rails. It is a digital asset that can be a derivative of a physical asset or embedded in a physical device. Of course, that begs the question, aren't nearly all stocks, bonds and currencies digital assets. Short answer is yes. So, we are focusing on the next generation of digital assets, those that exist on the blockchain - the Bitcoin blockchain in particular.
Acquisition, Part 1 - Preparing to Safely Receive Bitcoin
Before you get you bitcoin you need to keep in mind that as a digital asset, it is susceptible to all of the maladies that befall other things digital, with the primary malady being hacking. The primary cause of hacks are lax password practice and malware. These are generally not difficult to proof against - at least in regards to lower level hackers.
Makes sure you have a clean machine:

Use AVG, Norton Anti-virus, Kapersky, etc. to purge malware and viruses off of your computer/phone/tablet. Don't put your money and assets on a machine that has bad actors waiting in the background to take it.

Use a password manager:

The second biggest whole in most people's computing habits is weak passwords. It's actually easy to determine if your password is too weak. If you can remember your password, then chances are someone else can as well. Any password that can be memorized probably isn't complex enough. Password managers store passwords for you, encrypt them and use them on their respective properties for you. This way, you can hundreds of personalized, complex passwords, a unique one for each site or app - yet only have to remember one password.
Acquisition, Part 2 - Choosing an Appropriate Wallet
A wallet is software designed to hold and manage you digital assets. You DON'T want a wallet that neuters the primary advantage that your new bitcoin offers you. That advantage is autonomy...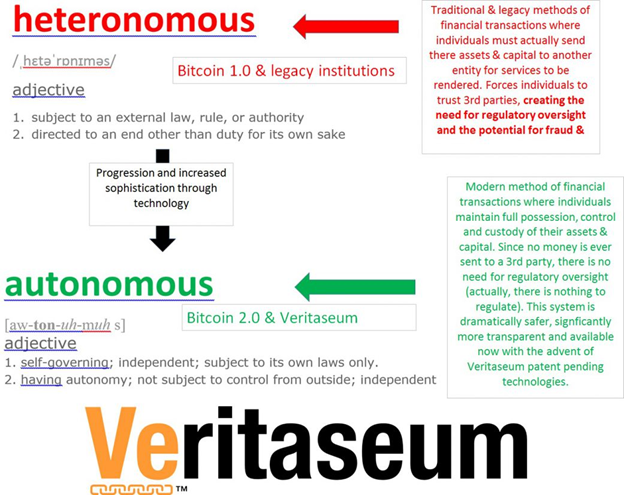 In a nutshell, autonomy is the ability to maintain control over your stuff, vs heteronomy, where you are forced to depend on a 3rd party to manage your assets. Bitcoin is fully autonomous. That's it's unique strength. Why should you give that up? You shouldn't! That means no hosted wallets, at all. A hosted walled is a wallet that its on someone else's servers to handle you assets. One of the most popular hosted wallets is the typical bank checking account. That wallet entails taking your assets (ie. digital dollars) and sending it to a 3rd party, thus relinquishing your possession, ownership and control of said assets. This has been done historically because most have not had a choice - other than stuffing dollars under the bed.
Bitcoin allows you to always maintain:
possession - you always have your assets or have them locked in the blockchain under your control (sending them somewhere else negates this);
ownership - our assets should always be yours, if you send them off to a hosted wallet or exchange, it becomes theirs and not yours;
and control of your assets - you should always be the one to decide what happens to your assets, and when. This means no one can confiscate, freeze, tamper with and in no way frustrate your access to your assets.
Examples of heteronomous wallets:
Coinbase
Nearly all exchanges, particularly the largest entities
Examples of autonomous or semi-autonomous wallets:
All wallets that store the assets locally, small sampling (I don't necessarily endorse any of these)

Bitcoin Core
Simple Bitcoin Wallet
MultiBit HD
Armory
Dark wallet
Bitgo
Airbitz (which does store you keys on their centralized server, but does so on an encrypted basis)
Bitcoin is a bearer asset, just like the dollar bill. Think, would you rather keep your dollars in your pocket or in someone else's pocket. That's the difference between these two groups of wallet examples.
Remember, any heteronomous wallet can be seized, hacked or compromised despite your efforts to keep your assets safe - simply because you have relinquished possession and control. The larger the grouping of assets, the larger the prize becomes in targeting said wallet.
Acquisition, Part 3 - How Do I Get Bitcoin?
Actually, it's just as simple as asking someone to give it to you. I don't say this in jest. You can get bitcoin in exchange for products and services. If you don't know anyybody, then pursue https://localbitcoins.com/. This site is old school, P2P. It connects bitcoin buyers and sellers to deal with each other directly. Of course, you will end up payign a premium for your coins if you go through this channel, for there is less liquidity but it does work. These are the prices as of me typing this article...
Compare the prices to a mid level exchange such as Coinbase's GDAX.
This also brings us back to the autonomy vs heteronomy discussion. Use exchanges as gateways only. Use them to convert fiat (government and faith backed money) into digital asses and vice versa or to trade assets when you can't find your own counterparties. DO NOT use them as storage facilities. They can and do get hacked. You are not compensated in any way by relinquishing your possession, ownership or control of your assets to these entities, yet you do assume materially additional risk. Prudent investors ensure they are overcompensated for risks. Foolish investors are always under compensated or uncompensated for risks. Be a prudent investor!
The next installment of this series will go much more in depth in the investment in and trading of bitcoin, risks vs. rewards and how to integrate bitcoin into ANY portfolio. This will appeal to retail investors, professional traders and institutions alike.
We will delve deeply into bitcoin investment and trading, particularly integrating bitcoin into conventional investment portfolios in ways most of you have never dreamt of, using our proprietary and patent-pending Veritaseum technology., which is currently only available for beta to BoomBustBlog subscribers. If you are interest in our proprietary research, analysis or technology - please subscribe to one of our various subscription plans here. We can set subscribers up with a recommended wallet and even send you a couple dollars worth of bitcoin to get started.
Related Videos
Headline News from PaymentsNews.com - August 10, 2017
Headline News is brought to you by Glenbrook Partners. Glenbrook provides payments consulting and education services to payments professionals worldwide! ON THE WEB Big banks on notice that they're losing ground to China's fintech giants - South China Morning Post - ""JPMorgan every year, as we speak, processes through our QuickPay 94 million payments," she said, "But Tencent, the Chinese company, over Chinese New Year, in five days processed 46 billion payments. Basically that means 800 million payments per hour. "Visa has a maximum capacity of processing 25,000 payments per second. But Alipay can process 50,000 payments, twice as much,...

Headline News from PaymentsNews.com - August 7, 2017
Headline News is brought to you by Glenbrook Partners. Glenbrook provides payments consulting and education services to payments professionals worldwide! ON THE WEB Despite S.E.C. Warning, Wave of Initial Coin Offerings Grows - New York Times DealBook - "The agency said that it would focus on coins that should be categorized as securities. People selling securities to American investors are generally required to register themselves and their investments with the securities regulator. So far, almost none of the coins being sold to investors have been registered with regulators." People's Bank of China Has Fintech on Its Mind - Wall Street...

Is Human-Robo 'Hybrid' Advisory the Best Way to Manage Finances?
Roboadvisors are hot in financial and wealth management at the moment, despite the fact that "roboadvisor" can essentially refer to any online service that generates automated investment advice. The current debate in fintech is over their use more than their classification; specifically, people are questioning whether they should be used at all, because, well, humans kind of […]

Web2day 2017 : 3 belles journées en perspective !
Qu'avez-vous prévu dans votre planning les 7, 8, 9 juin 2017 ? Venir visiter notre belle région nantaise et participer au Web2day ?
Vous l'avez peut-être zappé, mais le Web2days 2017 se rapproche à grands pas. Il reste encore des places à la vente, alors n'hésitez pas à passer voir la superbe programmation attendue pour ce festival du Web 100% nantais.
En synthèse, le Web2days, c'est :
3400 participants
260 speakers
196 conférences
25 700 mentions
5 000 000 vues Twitter
17 000 livestream
Parmi les Speakers, du beau monde, de belles sociétés et de belles histoires à raconter ! Notre Korben national y sera même présent
Comme chaque année, le Web2day lance sont concours de startups, le "Global Challenge". 5 thématiques sont à l'honneur cette année :
Future of Home Automation
Content and Services for Millennials
Connected Things for electric networks
Retail
LegalTech/Fintech
L'ouverture des inscriptions est toute fraîche, vous pouvez vous inscrire depuis les liens référencés dans l'article du blog Web2days.
Si vous souhaitez vous inscrire en simple visiteur, l'achat de places se réalise sur le site officiel de l'événement..
Bon Web2day sur place ou en livestream pour celles et ceux qui ne peuvent pas venir !
The Best Startup Categories for Entrepreneurs and Investors – 2014 Edition
Yesterday TechStars NYC announced its 2013 class, selected from 1700 applicants from 420 cities.  That's an impressive pipeline from which to recruit top-notch teams.  There are no ideas in that group of eleven that I personally have not already seen multiple times in the past couple of years, at least from what I can tell with the limited information available.  One is an app for pet lovers, and there were at least 50 of those that applied in 2011 to present at the SXSW Accelerator in 2012 and appeared in the subset I judged that year.  I'm not meaning to be critical here.  Every accelerator has its own model, and there has to a careful matching of that model with the goals of the applying teams.  The TechStars brand is top shelf, and I certainly presume all these companies have something worthy to justify their inclusion.
A committee I chair is already working on SXSW Accelerator 2014, and our traditional format calls for 6 categories of applicants in the interactive portion. The categories of past years have become blurred as technology has evolved.  In particular, nearly everyone interested in presenting in social, mobile, or innovative web would now likely fit comfortably in all three.  And, we have a unique format that requires finalists to survive at 2-minute pitch round on day one to get to day two for a 5-minute pitch and a chance to be a category winner.  Finding really big ideas that can be explained in 2 minutes is not easy.  The 2013 crop was by all accounts an improvement over previous years, and we don't want to fix what ain't broke, as the saying goes, but the mantra of SXSW generally is newness, discovery, cool, and first, and it behooves us to think quite a few moves ahead on the chessboard of the many "whateverators" that have appeared on the scene.
In that light, I have some suggestions for categories that could spawn the best opportunities in March 2014.  But, I would appreciate any and all comments on these and any new ideas.  Just Tweet @techdrawl and your comments will show up on the site as part of our Twitter roll.   How about these, perhaps not specifically as named but in these general areas:
1.  Enterprise web/mobile solutions:  These are supposedly once again "sexy," and there are plenty of ways to apply consumer Internet advances to the corporate world.  I think we're just scratching the surface in that respect.  And the combination of recurring revenue SaaS models along with relatively easy customer discovery make these deals very attractive to investors.
2.   Media Analytics and Enhancements:  This too is an area with many uncharted waters.  We're only beginning to see all the effects of social media and untethered televisions on media consumption, audience measurement and engagement, and advertising spending. 
3.  General Analytics, including all things Big Data driven:  Here's one that is already hyped but has a long way to go as machinery and data tools get ever more powerful. There will be a lot of successful entrepreneurs who find practical ways to deploy these resources.
4.  Entertainment and Gaming:  This standby still seems to have legs as gaming adapts to the proliferation of the newest multi-purpose mobile devices.  And, it looks like state laws are slowly but surely evolving to make real money part of the equation for online gaming.  This is just going to get more interesting.
5.  Noninvasive Health Diagnostics and Analytics:  The 2013 winner Neurotrack with its Alzheimer's detection techniques is a great example of this.  There's a lot more creativity to be applied there.
6.  Human Performance, Health, and Wellness:  Here's where I'd put all the cool products, including augmented reality, new touch interfaces, personal data collection devices and other concepts that go direct to the point of better living without crossing over into deep medical science and FDA approvals.
7.  Security:  Hacking is firmly affixed in popular culture; even the Hawaii Five-0 episode this week centered its story on that topic.  The use of technology for personal and data security has many more successes to breed and will be in the headlines for years to come.
8.  Space:  That was a major theme of SXSW 2013, and there are many innovative companies trying to privatize the space industry.  With that should come clever commercial applications for rocket payloads beyond joy rides.  It's not too soon to consider looking to the skies.
9.  Green:  I've seen many deals applying technology to reduce energy consumption, and there are urgent needs around water conservation as well.  This may deserve a category unto itself.
10.  General Consumer:  There needs to be at least one spot for the latest, hippest pure consumer plays, lest we miss the next Twitter.
Other suggestions have been made for areas like social, transportation, and even the rather staid world of fintech.  There's plenty of work to be done in those as well.
If you had to pick only six of these to attract the best deals from around the world, which would you choose?  If you're ready to write checks and place bets on startups, which groups on this list would most catch your fancy?  What am I missing in this list?
Given that early stage investments may take 7-10 years to fully play out, the hard part now is guessing which areas will be attractive in 2014, will remain so for subsequent funding rounds for a few years, and will prove to be winners in their respective markets a decade later.
<NASA time-lapse photo of Gemini 10 launch; on board GA Tech alum John Young along with Michael Collins; public domain>
 
 
 
Why Cryptocurrency and Blockchain firms are converging at the Fintech Week in Silicon Valley
David Drake, Chairman of The Soho Loft Media Group and LDJ Capital, attends the Fintech Week Silicon Valley in San Mateo, California   Startups, venture capitalists, innovators, large firms, academics, media, and government officials are converging on August 1-6, 2017 at 8am in Draper University, San Mateo, California for this exciting event.   LDJ Capital … Continue reading

Why Cryptocurrency and Blockchain firms are converging at the Fintech Week in Silicon Valley



First student research fair at Luxembourg University
Marc Hansen, Minister Delegate for Higher Education and Research, officially inaugurated the event by emphasizing his support and eagerness for the creation and development of this sort of student driven event at the University of Luxembourg.
Then, Bert Boerman, CEO and Co-Founder of Governance.io, shared his viewpoint regarding the development of FinTech in Luxembourg while Pranjul Shah, Business Development and Innovation Expert at the University of Luxembourg, highlighted the entrepreneurial mindset of today's students and his proposal for a future incubator.
In parallel, attendees had the opportunity to visit 15 different booths run by students to showcase their ongoing research, semestrial coursework and case studies, accreditation projects, or entrepreneurship initiatives to the university community. EURAXESS was also present to give information about their pan-European initiative to deliver information and support services to professional researchers.
Minister Marc Hansen, Vice-President for academic affairs Romain Martin with speakers Bert Boerman and Pranjul Shahall toured each booth allowing students to present their research and answer further questions.
The event was concluded with the award ceremony for three projects, recognized in the categories of Best Overall Project, Most Creative Presentation, and Best Poster:
Best Overall Project: PhD student Patrick Glauner for his PhD project "Detecting Electricity Theft using Artificial Intelligence"
Most Creative Presentation: Master student Agusmia Putri Haerani & Bachelor Student Nelson Dumas for their entrepreneurial initiative "CINDO - Indonesian Culinary Diplomacy Project in Luxembourg"
Best Poster Award: Phd student Qixia Yuan for his thesis work on computational methods for analysing large biological networks
As main organisers of this first edition, JELux Team gave its feedback: "Our event was a great success! It was a good start for the first research fair of many to come ". A second edition is already planned for 2018.
More information: https://bridgingthegap.uni.lu
(c) Tom Smith (tsmith.eu)
UK Government Outlines Support for FinTech and Digital Currencies
Yesterday was a significant day for FinTech in the UK. Having previously made it clear that the government wants to make London the leading location for the FinTech and digital currencies sectors, the Chancellor, George Osborne, used the Budget to lay out more details of how the government intends to achieve that. The Government Office of Science also released its Blackett review into FinTech, and HM […]
Better Bitcoin Debit Card - Paycent.io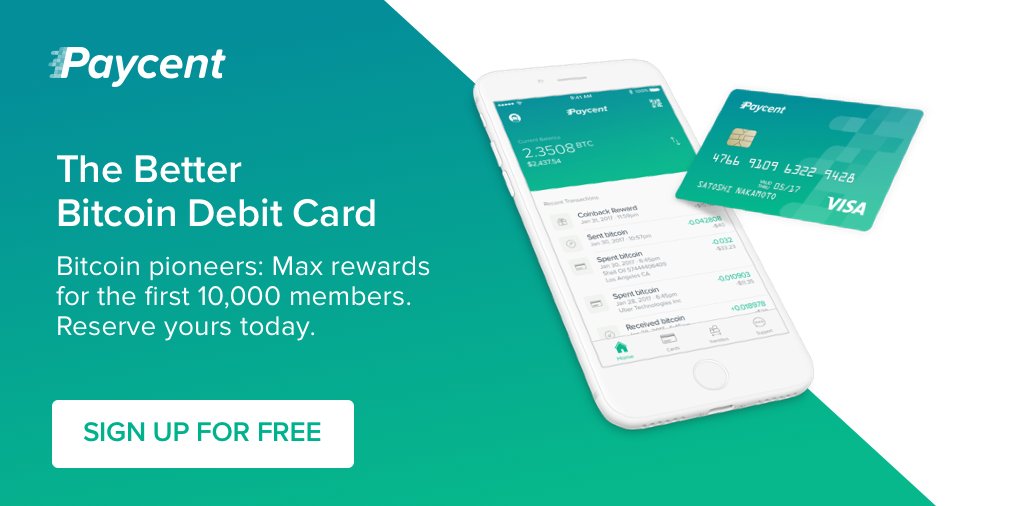 The Better BitCoin Debit Card with IOS and Android app, Bitcoin Debit Card with No Issuance or Membership Fees, Coinback rewards.

➡ Reserve your card today!
(just sign up with email for early access)

⚡ You and your referral both earn 0.01 BTC (about $10 value) if your referral spends 0.1 BTC or more with a Paycent debit card.

TO JOIN GO HERE :

👉👉 https://paycent.io/?ref=r1yHkCJCg 👈👈




#giveaway #market #bitcoin #bitcoindebitcard #visa #Cryptocurrency #digitalcurrency #blockchain #investment #btc #crypto #dollars #mining #money #coin #exchange #trading #success #entrepreneur #moneymaking #millionaire #startup #business #debitcard #fintech



Meet the Hopkins-Nanjing Center's U.S.-China Exchange Scholars
In honor of the HNC's 30th anniversary, the HNC has created the U.S.-China Exchange Scholars Fellowship for alumni of U.S. government-supported programs for Chinese language study. These programs include, but are not limited, to the Critical Language Scholarship, Boren Award for International Study, Chinese Language Flagship Program, and the National Security Language Initiative for Youth.
We are pleased to introduce our first five U.S.-China Exchange Scholars for the 2017-2018 academic year who have studied Chinese through a number of U.S. government-supported programs.
Emily Rivera
Fulbright-Hays Group Projects Abroad Program (GPA)
HNC Certificate '18

Emily Rivera graduated from Hamilton College in 2016 with dual concentrations in Government and Chinese. The daughter of two first-generation Colombian immigrants, Emily grew up speaking both English and Spanish. Largely because of this, Emily developed a keen interest in intercultural dialogue at an early age and later began studying Chinese as a sophomore at Hamilton College.

After three semesters of in-class language training, Emily earned a Fulbright Hays Group Projects Abroad Program (GPA) Scholarship, which provided her the opportunity to attend the ACC Intensive Language & Culture Program at Beijing's Minzu University while at Hamilton College. While at Minzu University, Emily worked on a research paper chronicling China's wealth gap. Emily developed this research and deployed it into her Honors Chinese thesis at Hamilton College, titled: 中国"富二代"和"穷二代"现象之分析."

Emily chose the HNC to gain a well-rounded experience studying the economy and politics of China through intensive language immersion in an exclusively Chinese learning environment. She is very grateful for the opportunity to continue her studies as a U.S.-China Exchange Scholar at the HNC. Using lessons from the HNC, she hopes one day to add necessary value to the growth and success of U.S. relations abroad as a Foreign Service Officer. Originally from Miami, Florida, Emily currently lives in Honolulu, Hawai`i where she works as an AmeriCorps Advocate at the Legal Aid Society of Hawai`i.

Landon Heid
Foreign Language Area Studies Scholarship (FLAS)
HNC Certificate '18

Landon Heid grew up in Midwest, where he attended the University of Missouri, obtaining degrees in Finance and Banking and Political Science. In summer 2014, Landon had his first experience with China, spending a summer in Xiamen, China interning at a Fortune 500 company working in currency hedging. Soon thereafter, Landon began studying Chinese and in 2017 earned a graduate degree in International Affairs at George Washington University in Washington D.C.

During summer 2016, Landon was awarded the Foreign Language Area Studies scholarship to study Chinese through the rigorous Princeton In Beijing program. During the past year, Landon served as the Human Rights Desk Officer at the U.S. Department of State, where he had the opportunity to discuss U.S.-China policy at the National Security Council and prepare congressional testimony for the Secretary of State and Ambassador to China. Landon was drawn to the HNC after his time working in China-policy circles, where he discovered many of the most dedicated and knowledgeable "China Hands" had graduated from the HNC. Given the history, quality, and reputation of the HNC, Landon believes attending the Hopkins-Nanjing Center will be a real asset to his future career as a Foreign Service Officer.

Mary Leah Milnes
Critical Language Scholarship (CLS) Program
HNC Certificate '18 /John Hopkins SAIS MA'19

Mary Leah Milnes first learned about the Hopkins-Nanjing Center while studying abroad in Beijing with CET Academic Programs as a college sophomore in fall of 2012. At the time, her Chinese was only good enough to recognize the characters for jianbing. However, she saw in the HNC and SAIS a unique opportunity to wed her interest in pursuing a career in foreign affairs and U.S.-China relations to long-term study of the country and language.

An aspiring China Hand, Mary Leah continued to pursue her study of Mandarin and her goal of graduate study at the HNC by studying Chinese intensively in Harbin with CET, majoring in Political Science (Comparative Politics) and Asian Studies at Vanderbilt University and completing the U.S. Department of State's Critical Language Scholarship Program at Sun Yat-sen University in Guangzhou in 2014. Thanks to these efforts, she can confidently identify purveyors not only of jianbing but also of dongbei cai and the legendary Lanzhou Lamian.

After graduating, she interned at the National Committee on United States-China Relations and the Asia Society before working as a research analyst for fintech firm ValuePenguin's Asia division. Mary Leah looks forward to the next few years, which she will spend attaining a Certificate in China Studies from the HNC and an MA in Strategic Studies from Johns Hopkins SAIS.


Stephanie Gruetze
National Security Language Initiative for Youth (NSLI-Y) Program
HNC Certificate '18
Stephanie Gruetze is from Belton, Missouri and first started learning Chinese during her senior year of high school through courses at the local community college. It was during this time she found out about NSLI-Y. Stephanie attended NSLI-Y's Summer 2013 program in Chengdu, Sichuan where she fell in love with China and the Chinese language. During her undergraduate career at Truman State University, Stephanie continued to study Chinese and spent a year abroad in Nanchang, Jiangxi while pursuing her degree in Agriculture Science. At the HNC, Stephanie wants to continue to develop her Chinese skills before going on to hopefully pursue a career combining agriculture and Chinese.

Christian Flores
Chinese Language Flagship Program, CUNY Hunter College
Fulbright-Hays Group Projects Abroad Program (GPA) Scholarship
Boren Fellowship for International Study
HNC MAIS '18

Studying Chinese became a passion for Christian since he first began to study the language in high school for four years. He remembers the welcoming atmosphere in the mornings at East-West School of International Studies in Queens, NY when he would enter the Chinese classroom and delve into pinyin, characters, sentence structures, calligraphy, and traditional Chinese music. The inspiration and support that he received from his two Chinese teachers reinforced the idea that he should go on to continue studying the language in college. At CUNY Hunter College, and as a part of the Chinese Language Flagship Program, Christian was able to further pursue his passion. If studying hours and hours of Chinese at Hunter was not enough, Christian was able to apply his knowledge of Chinese throughout his study abroad experiences in different parts of China. In the summer of 2012, Christian studied abroad with the International Chinese Language Program at National Taiwan University. In 2013, Christian was awarded the Fulbright-Hays Group Project Abroad Scholarship to study and intern in Xi'an. Christian completed his capstone year at Tianjin Normal University, which culminated in his achievement of a level 3 on the Oral Proficiency Interview (OPI) and earning a Bachelor of Arts in Chinese Language & Literature and Political Science.

Although Christian achieved advanced language proficiency after graduating college, he knew that his studies on China and the Chinese language were far from over. During his final semester at Hunter, Christian decided to apply to the Hopkins-Nanjing Center (HNC) which offers a Master of Arts in International Studies while studying in Nanjing. After being awarded the Boren Fellowship, Christian made his decision to pursue graduate studies at the HNC. His strong interest in Chinese and politics led him to the right place that would deepen his studies on China. Christian has taken courses such as China's Development and Environment, Sino-U.S. Relations, Financial Crises, and Ethnic Minorities in Chinese Society, all of which have provided him with a more well-rounded understanding of China. Christian did not only decide to study at the HNC because it is a repertoire for research on China, but also because it is a cross-cultural bridge for people from different backgrounds to engage in discourse and create mutual understanding. In his final year at the HNC, Christian hopes to complete his Master's thesis on the potential of the Asian Infrastructure Investment Bank through a comparative study of China's past investment ventures. Christian strongly believes that his journey of studying Chinese and China could not have been possible without the help and support provided by institutions as well as organizations such as the East-West School, the HNC, the Flagship Program, Fulbright, and Boren that sow the seeds for language study along with the fostering of global citizenship.

Hot Hashtag: Is #Brexit Bad for Fintech?
In the past months, the fintech sector has taken notice of England's upcoming June 23 referendum to determine the fate of the island's membership in the European Union. #Brexit, the handle acting as hub around the question of Britain's potential "exit," has had a reach of over 6.8 million Twitter users in the past three days. The […]

Primary Fintech Innovation Defined, and Why Klarna Fits the Bill
Primary innovation is doing something that has never been done before. Most primary innovation is ridiculous and fails without anybody noticing. Very, very rarely, primary innovation changes the world and the company that creates the innovation becomes a Unicorn. Secondary innovation wins by giving a twist to that primary innovation. The two simple twists are: […]

Montréal devrait mettre en place un pôle d'excellence FinTech pour accélérer le développement du secteur FinTech à Montréal, selon une étude d'EY
Montréal possède les atouts nécessaires pour soutenir la croissance de son écosystème FinTech et favoriser le développement technologique de ce secteur. Pour tirer pleinement parti de ce potentiel, une série de recommandations ont été élaborées. En premier lieu, Montréal devrait mettre en place un pôle d'excellence FinTech visant à favoriser le développement des jeunes entreprises du secteur. En centralisant le développement des FinTech autour d'une seule entité, Montréal consolidera sa position dans l'industrie canadienne et rehaussera son image de pôle d'attraction pour les FinTech à l'échelle internationale, selon une nouvelle étude d'EY. «Les investissements en FinTech au Québec connaissent une croissance régulière, note Sébastien René, associé et leader des Services consultatifs en technologie de l'information d'EY pour le Québec. Cependant, la province accuse un retard en raison du manque de connaissance des solutions disponibles. Le succès de l'écosystème FinTech à Montréal passe par l'implantation d'un environnement qui saura mettre de l'avant le dynamisme, la créativité et l'esprit innovateur des entrepreneurs d'ici.» Dans le rapport Comment accélérer l'essor de l'écosystème FinTech à Montréal?, quatre pistes de solution ont été identifiées pour accélérer le développement des FinTech et ainsi faire de Montréal une référence canadienne en matière d'innovation et de nouvelles technologies financières :
1. Mettre en place un pôle d'excellence FinTech permettant de développer l'écosystème FinTech du Québec et de soutenir adéquatement les entreprises qui exercent leurs activités ou qui veulent entrer dans ce secteur
2. Mettre en place un programme de mentorat formel pour les entrepreneurs FinTech soutenu par toutes les institutions financières du Québec
3. Travailler avec les autorités réglementaires notamment pour mettre en place un environnement d'essai de type «sandbox» afin de favoriser l'expérimentation de nouvelles technologies
4. Développer un cursus universitaire uniformisé dans plusieurs universités du Québec faisant la promotion des différents parcours professionnels possibles au sein du secteur des services financiers et de la technologie «Montréal est reconnue pour son esprit entrepreneurial et innovateur, commente Mario Albert, Directeur général de Finance Montréal. Les jeunes entreprises FinTech trouvent ici un terreau fertile pour développer leurs activités, mais il faut les soutenir davantage. Quant à elles, les grandes institutions financières du Québec souhaitent être exposées aux innovations qui touchent leurs opérations et leurs systèmes TI. Nous devons donc travailler ensemble pour tirer profit du potentiel FinTech de Montréal et créer ici les emplois de l'avenir dans le secteur des services financiers.» Outre la culture entrepreneuriale, la disponibilité du talent et l'accessibilité au capital qui positionnent favorablement Montréal, la présence d'une demande forte et soutenue est une condition majeure pour assurer le succès du développement du secteur FinTech. À cet effet, l'indice d'adoption FinTech d'EY publié récemment confirme qu'au Canada, bien que la demande pour des solutions et services FinTech soit encore en émergence, elle est en constante croissance et devrait tripler d'ici douze mois. Pour en savoir plus:
http://www.finance-montreal.com/fr/centre-multimedia/nouvelles/montreal-devrait-mettre-en-place-un-pole-dexcellence-fintech-pour
Big Bite: Financial Technology
The digital currency Bitcoin, as well as other financial products and services, are all part of a growing Fintech market. We'll discuss how Fintech, or financial technology, uses these technologies to provide financial services directly to consumers in this longer form podcast.

PayU i iwoca startują ze wspólną ofertą pożyczek dla e-handlu
Współpraca międzynarodowej firmy pożyczkowej iwoca oraz PayU, jednego z czołowych dostawców płatności online na świecie, to pierwsze tego typu przedsięwzięcie na europejskim rynku FinTech. Partnerstwo ma ułatwić osobom prowadzącym małe i średnie przedsiębiorstwa w Polsce, zwłaszcza działającym w obszarze e-handlu i e-usług, pozyskanie finansowania na szybszy rozwój.

Vota DARWINEX en los European Fintech Awards 2017
Estimados/as traders de Bolsa.com, entre miles de empresas aspirantes, DARWINEX ha sido seleccionada en los European Fintech Awards 2017 como una de las Fintechs europeas más prometedoras del año. Tras pasar la primera criba de selección, DARWINEX se encuentra en la segunda fase en la que el voto popular es decisivo. Podéis acceder a través de este enlace para votar por DARWINEX. El […]

Eventful Forum: The New Paradigm of Virtualized Consumerism [ NYC ]
Martech is changing the way consumers expect to engage, Fintech is changing the way consumers expect to transact, and the convergence of these two rapidly evolving industries is fundamentally reshaping the brand-consumer relationship as we know it. Eventful Forum 2017 is the only conference...

FinTech & Blockchain for Federal Government Happy Hour [ NYC ]
FinTech and Blockchain technologies are shaping entire industries and revolutionizing the way organizations work. Government is no exception. From payment and fraud to supply chain and procurement – there are a tremendous number of applications of these solution that increase accountability and improve the...

Fintech Startups Partnering With Banks Could Be a Good Thing
The surge in fintech startups isn't just an anomaly — it's becoming a trend. Between 2015 and 2016, research by KPMG found challenger banks saw a 32 percent spike in lending compared with a 5 percent drop for incumbents. Where is this increase coming...

Stopgap: Marketing Executive
£28000 per annum: Stopgap: Opportunity for a Marketing Executive with on and offline campaigns experience to join this leading FinTech / payments company London

Stopgap: Marketing Executive
£28000 per annum: Stopgap: Opportunity for a Marketing Executive with on and offline campaigns experience to join this leading FinTech / payments company London

Stopgap: Digital Marketing Manager
£38000 - £42000 per annum: Stopgap: Senior Digital Exec looking for a step up? Experience in Financial Services, Payments, FinTech or Subscription services? This role could be perfect for you! London

Stopgap: Creative Studio Manager
£35000 - £40000 per annum: Stopgap: Are you a Creative Studio Manager with solid experience of working across digital and print projects? If so, we have we have an exciting opportunity for you with a leading Fintech company. London

Big banks in China are waking up to the fintech threat
HONG KONG: Banking is waking up to, and publicly acknowledging, the threat posed by agile fintech companies, as China's tech giants gain more ground in traditional industries. Last month, Jing Ulrich, vice chairman Asia Pacific at US bank JP...

Fintech in Canada
"It is not from the benevolence of the butcher, the brewer, or the baker that we expect our dinner, but from their regard to their own interest." ― Adam Smith
Fintech holds the promise of greatly reducing the cost of financial services for Canadians. Our big banks have little choice but to keep costs high because they have a lot of capital tied up in real estate, they have a lot of employees to pay, and most importantly, they have shareholders demanding ever-growing profits. Operating primarily online, lean fintech companies give us the hope of reduced banking fees, better interest rates, and other benefits. But it's important to understand the motivations of fintech companies.

People like John Bogle who founded Vanguard are rare. Instead of enriching himself, he created an investment company that serves the interests of its customers. He even had the foresight to create a legal structure that created strong incentives to benefit customers instead of pitting them against Vanguard's management.

Fintech companies are not structured this way. They seek to make money. The best way to make money fast in fintech is to attract as many customers as possible and then sell the company to one of the big banks. Not all fintech companies have this plan, but many do. After acquiring a fintech firm, the big bank will do its best to squeeze more profits from its newly purchased customers without losing their loyalty to the original fintech firm. It's a tricky balancing act but make no mistake: this is why big banks buy fintech firms.

A longer fintech plan is to actually operate the fintech company and make money from its profits over time. Even here, though, the company's long-term dreams would be to get closer to the kind of profitability that the big banks enjoy. The path to these profits is to start off with very customer-friendly practices to get a loyal customer base, and later try to squeeze more profits from these customers. Whether or not a fintech company seeks to get sold to a big bank, the endgame is similar: whoever owns the fintech company will try to extract more money from customers.

None of this is really different from the rest of our economy; companies seek profits. But bank customers who understand what is going on can predict how to get less expensive banking. You have to be willing to change banks. It's not enough to jump once from a big bank to a fintech firm. You need to be prepared to leave one fintech firm for another that makes a better offer.

I've gone through this myself first leaving a big bank for Tangerine. Since then Tangerine has been whittling away at credit card rewards and the interest rate they pay. They have even resorted to teaser interest rates to try to compete using advertising without actually paying competitive interest rates on deposits. This has driven me over to EQ Bank.

It's not my intention to promote one financial firm over another here. Every time I see a good deal at an online bank, I expect to have to pay attention to whether they make negative changes. I expect to have to change banks yet again. I won't be more loyal to a bank than it is to me.

My hope is that more and more fintech firms will keep popping up to the point where the big banks can't keep buying them all. If the marketplace becomes diverse enough that there is meaningful competition, maybe some new banks will actually decide that treating customers well is in their long-term interests. Until then, expect to have to change banks whenever your current bank's offerings deteriorate.
Thoughts on the future of fintech
Royal Society, London, January 13th 2016. I was recently invited to attend the West Minster Business Forum, for its Future of Fintech conference. Having had a background in covering the cryptocurrency scene as a journalist, and more recently as a member of the Hullcoin team, I was interested to see what business minds were thinking […]

Fintech: Transforming Finance
Latest Accountancy News only:
Summary:
This report explores the transformation underway as a result of the continued expansion of FinTech and its ongoing impact across the financial services landscape.
Global Knowledge Gateway:
URL:
http://www.accaglobal.com/uk/en/technical-activities/technical-resources-search/2016/september/fintech---transforming-finance.html
商業周刊 第1543期 – 400億旅遊帝國─可樂
封面故事 *36年來首度受訪!全台9成旅行社背後盟主 400億旅遊帝國─可樂 *他們開批鬥大會互指缺點,但也最懂分享 4 人創始團隊 36 年不拆夥的智慧 *旅遊行程被拆開上網賣,競爭者來自全世界⋯⋯ 跟團客源剩3 成 旅行社要怎麼活? 商周專欄 *總編輯的話 忍受孤獨之必要 *執行長聊天室 ä½ ä¸çŸ¥é"他走過什麼樣çš"è·¯ ï¼Šå•†å ´è‡ªæ…¢å¡¾ 訓練半年用一年 *經營4.0 「歡迎搶錢」的人性實驗 *透視中國 2億人的商機 *風尚經濟學 第一外觀面 *透視中國 2億人的商機 *é‡'融æ™'å ±ç²¾é¸ 台股萬點功臣 蘋果i8陷保位戰 *CoCo傳真 焦點人物 *計畫擴及11座城市,推手竟是軟銀孫正義胞弟 鴻海最新布局 郭守正組亞洲新創聯盟 *43歲市長「跑業務」 福岡3年變日本新創之都! *i8利多出盡前,買低本益比、高息、高成長 台股萬點還沒完三招選股趨吉避凶 ï¼Šä¸²è¯å°å·¥å» è®Šå‰µæ"å¤§è»ï¼Œç¨è''çµ²æ‰"進利潤多三倍å¸'å ´ 51æ­²å½°åŒ–çµ²è¥ªå»  轉型全球性連身內衣王 國際焦點 *一紙成效不佳的氣候協定,卻令歐美反目、矽谷跳腳 巴黎協定吵什麼?梅克爾槓川普背後經濟戰 火線話題 *前瞻計畫äº'花錢,不å¦'å¢žåŠ æ»¯æ´ªæ± ã€ç¶ åœ° 暴雨淹都市 解方在建商不在防洪 科技風雲 *匯é 'å¸'值超越母公司,è®"它帳面大賺三百倍 聯發科小金雞 稱霸中國IC設計股! *在台灣活不下去,他們帶創意出走星港中 一位陣亡Fintech創業家:我們被當詐騙集團 […]

Omega One wins LendIt Lang Di Fintech PitchIt
Automated trade execution platform Omega One beat out hundreds of applicants to win LendIt's Lang Di Fintech PitchIt competition in Shanghai on July 16. Lang Di Fintech PitchIt partners with Shangh…

Number26 Plants the Seeds of Genuine AI
This is an exciting time to be alive in the fintech space — and also an interesting time to be a chatbot, as the experiences of Microsoft's Tay proved last week. As FIs and startups alike leverage the best in entrepreneurial and technological insight to adapt to customers' lives, the gap is narrowing between financial […]

Top Fintech Raises: InstaMed, Kyriba, Lydia, BigchainDB, Remitly
While there weren't any mega rounds this past week, the funding for fintech is still trickling in—also Beyoncé became a tech investor, so maybe she needs a payment company; keep hope alive—and investors are still putting their money into the different areas of the industry, like specialized payment platforms, blockchain, and more. This brings us […]

La revue de presse éco de la semaine (17 au 21 juillet)
C'est les vacances et vous avez un peu décroché de l'actualité ? Pas de panique. Pour vous remettre à la page, nous vous proposons un petit tour de l'information économique du 17 au 21 juillet 2017. Au programme : CPF, évolution des métiers, start-up de la Fintech, indemnités prud'homales...

#VivaTech : 4 fintech qui vont compter dans le commerce connecté de demain
Accompagnées par le LAB by CB - un incubateur du Groupement Cartes Bancaires -, ces quatre pépites, présentes à VivaTech, se sont lancées sur le créneau du paiement connecté. En développant des innovations d'avenir, chacune d'elles espère bien convaincre et séduire tant les commerçants que les consommateurs.

Quovo Launches Self-Service API Checkout
Quovo, fintech data aggregation and analytics company, has launched a new self-service API checkout service for its Quovo API. The new service allows users to easily access and manage API tokens directly through the Quovo site. Three-tiered pricing allows developers to test the API in the free Sandbox, and scale Quovo API use as needed through the Catalyst and Partner plan levels.
SuiteWorld 2017 Fintech Keynote: The Fintech Revolution
In the SuiteWorld 2017 Fintech keynote, Ranga Bodla, NetSuite's Head of Industry Marketing, discusses the rise of fintech companies in the wake of the recession, how they're disrupting traditional banks, how banks are responding and how NetSuite is helping these businesses innovate, including SuiteSuccess for financial services. Bodla is joined onstage by Andy Brown, CEO and Cofounder of Sand Hill East, a consultancy focused on fintech and startups.
Fintech to Take Center Stage at SuiteWorld 2017
As massive changes continue to reshape the financial services industry, fintech and traditional companies alike are quickly realizing the importance of a flexible and modern platform. To meet that need, this year's SuiteWorld event in Las Vegas will offer more content to specifically address the challenges and opportunities that the financial services industry faces.
The Rise of FinTech Disruptors as Seen at LendIt 2017
A mere 350 people attended the first LendIt Conference back in 2013. Four years later, the conference brings together over 5,000 attendees from more than 40 countries—a true testament to the size and scale of the FinTech Revolution. New York City played host to the latest event with thought leaders and industry experts from over 2,400 companies—both start-up and well established—to discuss the past, present and future of financial services, alternative lending and FinTech.
Svensk venturefond poster penge i Pleo

Fintechvirksomheden Pleo har rejst et større millionbeløb fra den svenske venturefond Creandum. For anden gang siden august har fintechstartuppet Pleo modtaget kapital. Denne gang lyder det på 24 millioner kroner fra den svenske venturefond Creandum. Det bringer sammenlagt Pleos første kapitalrunde op på 40 millioner kroner, skriver business.dk. Virksomheden har på et tidligt tidspunkt valgt at tage investorer...
The post Svensk venturefond poster penge i Pleo appeared first on Trendsonline.dk.
Call for Papers @CloudExpo | #BigData #IoT #AI #DevOps #FinTech #Blockchain
The 20th International Cloud Expo has announced that its Call for Papers is open. Cloud Expo, to be held June 6-8, 2017, at the Javits Center in New York City, brings together Cloud Computing, Big Data, Internet of Things, DevOps, Containers, Microservices and WebRTC to one location. With cloud computing driving a higher percentage of enterprise IT budgets every year, it becomes increasingly important to plant your flag in this fast-expanding business opportunity. Submit your speaking proposal today!read more

Call for Papers @CloudExpo | #BigData #IoT #AI #DevOps #FinTech #Blockchain
The 20th International Cloud Expo has announced that its Call for Papers is open. Cloud Expo, to be held June 6-8, 2017, at the Javits Center in New York City, brings together Cloud Computing, Big Data, Internet of Things, DevOps, Containers, Microservices and WebRTC to one location. With cloud computing driving a higher percentage of enterprise IT budgets every year, it becomes increasingly important to plant your flag in this fast-expanding business opportunity. Submit your speaking proposal today!read more

Call for Papers @CloudExpo | #BigData #IoT #AI #DevOps #FinTech #Blockchain
The 20th International Cloud Expo has announced that its Call for Papers is open. Cloud Expo, to be held June 6-8, 2017, at the Javits Center in New York City, brings together Cloud Computing, Big Data, Internet of Things, DevOps, Containers, Microservices and WebRTC to one location. With cloud computing driving a higher percentage of enterprise IT budgets every year, it becomes increasingly important to plant your flag in this fast-expanding business opportunity. Submit your speaking proposal today!read more

Call for Papers @CloudExpo | #BigData #IoT #AI #DevOps #FinTech #Blockchain
The 20th International Cloud Expo has announced that its Call for Papers is open. Cloud Expo, to be held June 6-8, 2017, at the Javits Center in New York City, brings together Cloud Computing, Big Data, Internet of Things, DevOps, Containers, Microservices and WebRTC to one location. With cloud computing driving a higher percentage of enterprise IT budgets every year, it becomes increasingly important to plant your flag in this fast-expanding business opportunity. Submit your speaking proposal today!read more

Call for Papers @CloudExpo | #BigData #IoT #AI #DevOps #FinTech #Blockchain
The 20th International Cloud Expo has announced that its Call for Papers is open. Cloud Expo, to be held June 6-8, 2017, at the Javits Center in New York City, brings together Cloud Computing, Big Data, Internet of Things, DevOps, Containers, Microservices and WebRTC to one location. With cloud computing driving a higher percentage of enterprise IT budgets every year, it becomes increasingly important to plant your flag in this fast-expanding business opportunity. Submit your speaking proposal today!read more

Zhuck — A banking app to help entrepreneurs grow
Else collaborated with Daljit Singh, Michael Wolff and NB Studio on the inception and creation of a new Russian banking service aimed at entrepreneurs and small business owners. With over 1,000 of banks servicing SME's in Russia (compared to about 5 in the UK) competition is fierce, yet customer service and customer satisfaction levels are very low.
Zhuck was created specifically to cater to these disillusioned entrepreneurs, accountants, managers and investors who want a closer control of their business – a better understanding of the day-to-day goings on – without getting caught up or slowed down by the bureaucratic Russian banking system. However, unlike many banking/productivity/financial apps out there, Zhuck jokes, provokes and occasionally insults the user, cajoling them into action, making 'doing nothing' seem like the difficult option.
Zhuck received a D&AD award for Branding/Digital Brand Expression in 2015.
Cast: Else London and NB
Tags: fintech, banking, russia, russian, entrepreneurs, ui, interaction design, app and iOS
數碼洪秀全同腐敗4.0(二)
腐敗
4.0
係乜呢?如何參與這個遊戲呢?
我們先看看
腐敗
3.0
。
安邦最廣為人知的一役,就是

2014

年以

19

億美元

向私募基金黑石集團(

Blackstone Group

)收購

紐約華爾道夫

酒店(

Waldorf Astoria

),這酒店就是阿里巴巴

IPO

之前舉行發佈會的地方,也就是美國社會第一次察覺到中資希望鯨吞國際資產的強烈慾望。
吳小暉雖ç"¶æ˜¯å®‰é'¦çš"é ˜è»äººç‰©ï¼Œä½†ä¿'å¦'æžœæ²'有人慧眼識英é›"在背後發功,佢都恐怕難以å¶"éœ²é ­è§',吳ç¶"商之路,陳小魯å'Œé"§å"芮是兩大關鍵人物ã€'國共戰爭期é–",陳毅å'Œé"§å°å¹³å…±åŒæŒ‡æ®æ·®æµ·æˆ°å½¹ï¼Œå–得大勝後,陳毅é"§å°å¹³å‡ä»»åœ‹å‹™é™¢å‰¯ç¸½ç†ã€'兩家人在中南海官é'¸ä¸€å‰ä¸€å¾Œï¼Œé"§å®¶çš"四合院後門對住陳家çš"前門,所以幾十年來,兩人關ä¿'非常要好,陳小魯是陳毅細ä»",自己也投身軍旅,退ä¼'之後ç¶"營基é‡'投資ç"Ÿæ"ï¼Œè¢«è¦–ç'ºå®‰é'¦å¹•å¾Œçš"大老闆ã€'
習大大祖上三代,當然沒有佢哋咁顯赫,他為了鞏固權力,不惜挑戰所有紅色家族,所以無論
2017-2018
å¹´çš"證券å¸'å ´ã€ä¿éšªã€éŠ€è¡Œæ¥­æœªä¾†ä½ˆå±€è¦ç›¸ç•¶å°å¿ƒã€'æˆ'å€'çš"一切基é‡'基本上全部抽走一切以ç"šéº½
Fintech
、互聯網金融、智慧投顧、
P2P
é ˜åŸŸçš"投資,轉投腐敗
4.0
相關業。
在博鰲亞洲論壇中,一臉正氣的前總理
朱鎔基
之子
朱雲來
,串安邦集團董事長
吳小暉
,他說:「æ¯"å¦'èªªä½ è²·äº†è¯çˆ¾é"å¤«ï¼Œä½ æŠŠå®ƒåšæˆä½å®…äº†ï¼Œé€™æ˜¯ä¸­åœ‹å…¸åž‹çš"ç¶"å…¸çš"æ‰"法,
空手套白狼
。」
這潛台詞都聽不懂?
也難怪,吳不是
DBS
、喇沙、
St. Jo
、哈佛牛津出身、不知誰是薩德,對歷史一冇所知。
對朱雲來的評價,
吳小暉
解釋說:「美國有一個
1031
法案,這就是走出去çš"機遇ã€'」「它在曼å"ˆé "上所有çš"東西都轉化過了,å"¯ç¨åªæœ‰é€™ä¸€æ£Ÿæ¨"華爾é"夫æ²'有轉化過ã€'」
Trump
女婿
Kushner
本要和他傾生意,到
六月十四日,吳小暉傳出被官方帶走,从此下落不明。在失去人身自由前,他差點買下
Kushner
家族在紐ç´"曼å"ˆé "çš"
666
大樓
(

看此
老博
)
ã€'地球人都好奇,他到底觸犯了什麼天條?å¦'果他犯法,ç'ºä½•å®˜æ–¹éš»å­—不提?又ç'ºä½•ä»Šå¤©æ‰æ‰ï¼Ÿç¥žç¥•å¤±è¹¤å¾Œï¼Œå®‰é'¦æ…‹åº¦é›²æ·¡é¢¨è¼•ï¼Œèªªå³å°æš‰ã€Œå› å€‹äººå› ç´ æš«ä¸èƒ½å±¥è·ã€ï¼Œæ•´ç¯‡è²æ˜Žä¸åˆ°å…­åå€‹å­—ã€'
666
代
表
什
麽
?
乜
ä½ 
冇
睇
「
驅
魔
人
」
咩
?
吳小暉出事之前,他招待
Kushner
的红酒,來自法國拉菲(
Chteau Lafite Rothschild
)、每瓶要價
2100
美元、他身é'Šçš"都是國際æ"¿è¦ï¼Œåƒæ˜¯ç¾Žåœ‹å‰åœ‹å‹™å¿è€ç‹ç‹¸åŸºè¾›å‰ã€è€æ‡µè'£ç­‰ï¼›ä»–ç¶"營çš"安é'¦ï¼ŒåŒæ™'身居工行、招行等多家銀行çš"前十大è'¡æ±ã€'å› è€Œï¼Œå³å°æš‰å¤±è¹¤çš"消息,立即ç'ºç©å¼±çš"æ"¯é'£è'¡å¸'ï¼Œé€ æˆä¸€è¨˜æ‰Žå¯¦çš"重æ"Šï¼šæ¶ˆæ¯è¦‹å ±ç•¶å¤©ï¼Œä¸­åœ‹æ»¬æ·±å…©å¸'雙雙下跌è¿'
1%
,安邦持股的
24
家公司,有
22
家下跌,光是這一天,二十四檔持股總市值就減少人民幣
538
億人仔;相比上證指數幾乎紋風不動,安邦持股比率最大的幾家公司,一周跌幅都超過
3%
。
之後,港股咪一周升
1000
幾百點囉。
如果,連這些腐敗基本功都睇不通、摸不準、憑什麽投資港股、環球股市?仲要學人管理資產?買莫雷拉好過啦,有
1
è³ 
4
。
吳小暉是安é'¦ç¾ä»»æ³•å®šä»£è¡¨äººï¼Œåªæ˜¯ã€Œä»£è¡¨äººã€ï¼ŒåŸºæœ¬ä¸Šå®‰é'¦èˆ‡é"§å°å¹³å®¶æ—çš"é—œä¿'非常密切,主要ç"±é"§æ¨¸æ–¹ã€é"§æ¥ 在背後æ"æŽ§ï¼Œå³åªæ˜¯ç®¡å¹•å‰çš"ã€'
數碼
3.0
時代,
天王洪秀全和東王楊秀清、南王馮雲山、西王蕭朝貴、北王韋昌輝、翼王石達開個個可以對號入座,

肖建華在四季被挾走,他的明天系至少控制
6
家上市公司、參股和控股
9
家商業銀行、
4
家證券公司等ã€'這一座龐大é‡'融帝國涉入中共é '級紅色家族,包括前副主席曾慶紅çš"å…'子曾偉、國防部前部長梁光烈çš"å…'子梁軍、天津å¸'前å¸'長戴相龍çš"女婿車峰,皆與è'–建華çš"é—œä¿'密切ã€'
4
月
9
æ—¥ï¼Œä¿ç›£æœƒä¸»å¸­é …ä¿Šæ³¢æ¶‰å«Œåš´é‡é•ç´€é­åˆ°èª¿æŸ¥ï¼Œç›®å‰æ­£æŽ¥å—çµ"ç¹"å¯©æŸ¥ï¼ŒåŠ ä¸Šè¢«å…è·çš"證監會主席è'–鋼、被退ä¼'çš"銀監會主席尚福林ã€'只有央行行長å'¨å°å·é'"在位ã€'人行副行長兼國家外匯管理局局長潘功勝也被中紀å§"調查ã€'
é‡'融這個半開æ"¾çš"é ˜åŸŸï¼Œå"é¡žäº"鬼搬財手法,很難æ'¸æ¸…箇中內幕,國營æ°'營證券é‡'融,實際上都ç"±å¤ªå­é»¨åœ¨èƒŒå¾ŒæŽŒæŽ§ï¼Œä¸€ä»£ç…§é¡§ä¸€ä»£ï¼Œç"±
1.0
到
2.0
;
3.0
進化到
4.0
,這是反腐的真正深水區
。
ç¿'è¿'平接班後,è'…æ¸…äº†å‰é ˜å°Žäººè€æ±Ÿæ‰‹ä¸‹å¾æ‰åŽšã€éƒ­ä¼¯é›",掌控軍隊,掌握了「槍」;掃除了掌管公安系統çš"å'¨æ°¸åº·èˆ‡åœ‹å®‰éƒ¨é¦¬å»ºï¼Œç¹¼è€Œå°‡ã€Œåˆ€ã€æ‹¿ä¸‹ï¼›å¦'今他çš"目標çž"準了「錢」ã€'é‡'融反腐
3.0
愈來愈清晰,山雨欲來風滿樓
。
讀金融,做
iBank
有前途?
(
未完
)
GDPR vs. PSD2: Why the European Commission Must Eliminate Screen Scraping
by John Tolbert
The General Data Protection Regulation (GDPR) and Revised Payment Service Directive (PSD2) are two of the most important and most talked about technical legislative actions to arise in recent years. Both emanate from the European Commission, and both are aimed at consumer protection.
GDPR will bolster personal privacy for EU residents in a number of ways. The GDPR definition of personally identifiable information (PII) includes attributes that were not previously construed as PII, such as account names and email addresses. GDPR will require that data processors obtain clear, unambiguous consent from each user for each use of user data. In the case of PSD2, this means banks and Third-Party Providers (TPPs). TPPs comprise Account Information Service Providers (AISPs) and Payment Initiation Service Providers (PISPs). For more information, please see https://www.kuppingercole.com/report/lb72612.
Screen scraping has been in practice for many years, though it is widely known that this method is inherently insecure. In this context, screen scraping is used by TPPs to get access to customer data. Some FinTechs harvest usernames, email addresses, passwords, and account numbers to act on behalf of the users when interacting with banks and other FinTechs. This technique exposes users to additional risks, in that, their credentials are more likely to be misused and/or stored in more locations.
PSD2 will mandate the implementation of APIs by banks, for a more regular and safer way for TPPs to get account information and initiate payments. This is a significant step forward in scalability and security. However, the PSD2 Regulatory Technical Standards (RTS) published earlier this year left a screen scraping loophole for financial organizations who have not yet modernized their computing infrastructure to allow more secure access via APIs. The European Banking Authority (EBA) now rejects the presence of this insecure loophole: https://www.finextra.com/newsarticle/30772/eba-rejects-commission-amendments-on-screen-scraping-under-psd2.
KuppingerCole believes that the persistence of the screen scraping exception is bad for security, and therefore ultimately bad for business. The proliferation of TPPs expected after PSD2 along with the attention drawn to this glaring weakness almost ensures that it will be exploited, and perhaps frequently.
Furthermore, screen scraping implies that customer PII is being collected and used by TPPs. This insecure practice, then, by definition goes against the spirit of consumer protection embodied in GDPR and PSD2. Furthermore, GDPR calls for the principle of Security by Design, and a screen scraping exemption would contravene that. TPPs can obtain consent for the use of consumer PII, or have it covered contractually, but such a workaround is unnecessary if TPPs utilize PSD2 open banking APIs. An exemption in a directive should not lead to potential violations of a regulation.
PSD2 – the EBA's Wise Decision to Reject Commission Amendments on Screen Scraping
In a response to the EC Commission, the EBA (European Banking Authority) rejected amendments on screen scraping in the PSD2 regulation (Revised Payment Services Directive) that had been pushed by several FInTechs. While it is still the Commission's place to make the final decision, the statement of the EBA is clear. I fully support the position of the EBA: Screen scraping should be banned in future.
In a "manifesto", 72 FinTechs had responded to the PSD2 RTS (Regulatory Technical Standards), focusing on the ban of screen scraping or as they named it, "direct access". In other comments from that FinTech lobby, we can find statements such as "… sharing login details … is perfectly secure". Nothing could be more wrong. Sharing login details with whomever never ever is perfectly secure.
Screen scraping involves sharing credentials and providing full access to financing services such as online banking to the FinTechs using these technologies. This concept is not new. It is widely used in such FinTech services because there has been a gap in APIs until now. PSD2 will change that, even while we might not end with a standardized API as quickly as we should.
But what is the reasoning of the FinTechs in insisting on screen scraping? The main arguments are that screen scraping is well-established and works well – and that it is secure. The latter obviously is wrong – neither sharing credentials nor injecting credentials into websites can earnestly be considered a secure approach. The other argument, screen scraping being something that works well, also is fundamentally wrong. Screen scraping relies on the target website or application to always have the same structure. Once it changes, the applications (in that case FinTech) accessing these services and websites must be changed as well. Such changes on the target systems might happen without prior notice.
I see two other arguments that FinTech lobby does not raise. One is about liability issues. If a customer gives his credentials to someone else, this is a fundamentally different situation regarding liability then in the structured access via APIs. Just read the terms and conditions of your bank regarding online banking.
The other argument is about limitations. PSD2 request providing APIs for AISP (Account Information Service Providers) and PISP (Payment Initiation Service Providers) – but only for these services. Thus, APIs might be more restrictive than screen scraping.
However, the EBA has very good arguments in favor of getting rid of screen scraping. One of the main targets of PSD2 is a better protection of customers in using online services. That is best achieved by a well-thought-out combination of SCA (Strong Customer Authentication) and defined, limited interfaces for TPPs (Third Party Providers) such as the FinTechs.
Clearly, this means a change for both the technical implementations of FinTech services that rely on screen scraping as, potentially, for the business models and the capabilities provided by these services. When looking at technical implementations, even while there is not yet an established standard API supported by all players, working with APIs is straightforward and far simpler than screen scraping ever can be. If there is not a standard API, work with a layered approach which maps your own, FinTech-internal, API layer to the various variants of the banks out there. There will not be that many variants, because the AISP and PISP services are defined.
Authentication and authorization can be done far better and more convenient to the customer if they are implemented from a customer perspective – I just recently wrote about this.
Yes, that means changes and even restrictions for the FinTechs. But there are good reasons for doing so. EBA is right on their position on screen scraping and hopefully, the EC Commission will finally share the EBA view.
Alpacaの勉強会のお知らせ: Orb / Alpaca Tech Talk 2017/06/26(月) 18:30〜
OrbのCTOの山田さんとご飯食べている時に、そういえばおなじFintechだし勉強会やりましょうよ、勉強会、という話をしていたら、山田さんがあれよあれよというまに企画していただき勉強会することになりました。
僕は、いつも、どちらかというと金融機関の皆様を対象にAIのジェネリックな話をするのですが、久しぶりにガチな勉強会なのでガチな話をしようとおもって、今のAlpacaの技è¡"ã'¹ã'¿ãƒƒã'¯ã®æƒ…å ±ã''かき集ã'ã¦ã"ますã€'
で、最近にわかに盛り上がっている時系列データベースですが、AlpacaではMarketStoreと呼んでいるgo言語でフルスクラッチ実装した自社開発の時系列データベースを利用しております。MarketStoreの面白い点は、時系列データベースながらSQL構文をサポートしており、内部的には、
select tickcandler('25Min',Open,High,Low,Close,Sum:Volume, Avg:Open, Avg:Close) from `AAPL/1Min/OHLCV` limit 10;
や
insert into `AAPL/5Min/OHLCV` (Open,High,Low,Close,Volume_SUM) select tickcandler('5Min',Open,Sum:Volume) from `AAPL/1Min/OHLCV` limit 10;
Query returned 10 rows, inserting into: AAPL/5Min/OHLCV
のようなSQL構文を発行して、様々な操作を金融時系列に対して実施することができます。実行結果はnumpyバイナリとして出力され、pythonのpandasのデータフレームとしてロードされます。これをChainerなどのディープラーニングのライブラリを通して利用することで、時系列データベースからディープラーニングのエンジンへのデータデリバリーを高速に実現しています。
MarketStoreの特色は上記のã'ˆã†ãªæŸ"軟性ã''保持しつつ極ã'ã¦é«˜é€Ÿã«å‹•ä½œã™ã'‹ã"とですã€'æ—¥æœ¬æ ªå¼3700銘柄に対するある程度の規模のクエリが1秒程度で完了する速度がその強みです。実際、我々の現在のメイン業務である金融の予測システムの構築にはそのクエリ速度がものをいいますから、このようなデータストレージの強みがそのまま予測システムの強みになるように設計をしています。
このあたりのこてこてにマニアックな話を僕からはしようとおもうので、ご興味の有る方はぜひいらしてください!
è¿'æ³å ±å'Šã¨2016年振り返り
2016年は本当にいろいろあった一年で、振り返ってみるとこういう時間を経験するためにスタートアップに入ったのだろうと思いました。
そんなAlpacaもJoinしてから1年半がすぎ、去年の3月は1人でやっていた東京オフィスの立ち上げもいまや7人のチームになっています。Alpacaの東京のチームはじぶã'"でã"うのã''ã'ã'Œã§ã™ãŒã€ã¨ã¦ã''楽しく、技è¡"çš"にã''人é–"çš"にã''ç´ æ™´ã'‰ã—ã"メンバーが揃ってã"て、なã'"とかã"のチームで結果ã''だしたã"と日々ã''がã"てã"ã'‹ã¨ã"ã'ã§ã™ã€'
去年を振り返ってみると、いままで気づかなかったことが自分のことが結構あります。
営業というのはとてもクリエイティブな仕事だった
日本ではやはり金融はエンタープライズビジネスの側面が非常につよいので、この前だしたAlpacaの175万ドルの資金調達のプレスリリースでも書いたとおり、東京はいまエンタープライズでAIをトレーディングに適用する部分に非常に力を入れています。ただ、この分野というのは、実際に試したことがある人はほとんどいないので、営業と言っても何か既存のソリューションを販売するというよりは、どの部分にAI(Alpacaでは機械学習+高速データストレージ技術と考えています)を利用するかがずっと重要になってきます。
この時点で、営業の仕事は販売から、如何に一緒にクリエイティブな議論を出来るかになってくるわけです。僕は金融ドメインは専門ではないので、時には鼻で笑われることもおおいのですが、それでも一緒に何かやってみようと言ってくださる方があって、仕事が成立していきます。こういう経験は、AI技術がそのドメインに浸透していく、まさにいまのタイミングしか経験できないので、自分にとっても非常に楽しい経験になりました。
スタートアップにおけるピッチ大会・アクセラレータについて
日本でAlpacaの名前を知ってもらうために2016年はたくさんコンテストにでました。その中でも、NVIDIAのGTC Japan2016で行われたECS(ディープラーニングを活用する企業のピッチ大会)とNRIハッカソン(ä¼æ¥­æž ã§å'åŠ )でそれぞれ大賞・企業特別賞をいただきました。何度か経験するうちに、自分もピッチなれしてきて、どういう部分をアピールすればよいのかなど肌で感じて学ぶことができました。
また、MUFG Fintechã'¢ã'¯ã'»ãƒ©ãƒ¬ãƒ¼ã'¿ã§ã''準ã'°ãƒ©ãƒ³ãƒ—リã''å–å¾—ã¨å‡ºå ´ã—ãŸã'³ãƒ³ãƒ†ã'¹ãƒˆã§ã¯ãã'Œãžã'Œçµæžœã''出すã"とが出来ましたã€'振ã'Šè¿"ってみã'‹ã¨ã€ã"のã'ˆã†ãªã'³ãƒ³ãƒ†ã'¹ãƒˆã''通してたくさã'"の出会ã"がã'ã'Šã€ãã'Œã''活かしてãƒ"ã'¸ãƒã'¹ã''åŠ é€Ÿã—ã¦ããŸã®ã§ã™ãŒã€ãã®ä¸­ã§ã''MUFG FintechアクセラレータはAlpacaの方向性を決めたと言っても過言ではないプログラムで、金融ドメインの知識がなかった自分にとっては非常に勉強になりました。
結構企業主å'¬ã®ã'¢ã'¯ã'»ãƒ©ãƒ¬ãƒ¼ã'¿ã«å¦å®šçš"な人ã''ã'¹ã'¿ãƒ¼ãƒˆã'¢ãƒƒãƒ—界隈にã"たã'Šã—て、また他のã'¢ã'¯ã'»ãƒ©ãƒ¬ãƒ¼ã'¿ã''経é¨"したã"とがなã"のでæ¯"較ができなã"のですが、ã"のプロã'°ãƒ©ãƒ は本å½"ã«ç´ æ™´ã'‰ã—ã"プロã'°ãƒ©ãƒ で、é‡'融にå°'しでã''é–¢ã'ã'‹å¯èƒ½æ€§ãŒã'ã'‹ã'¹ã'¿ãƒ¼ãƒˆã'¢ãƒƒãƒ—には全å"¡ãƒãƒ£ãƒ¬ãƒ³ã'¸ã™ã'‹ä¾¡å€¤ãŒã'ã'‹ã¨ã"ってã''過言ではなã"と思ã"ますã€'技è¡"はã'ってã''、ドメã'¤ãƒ³çŸ¥è­˜ãŒãªã"ã'±ãƒ¼ã'¹ã§ç‰¹ã«å'ã"てã"ã'‹ã¨ãŠã''ã"ますã€'
いよいよAlpacaも大きくなります
そんなわけで、いよいよAlpacaã''ãƒ"ã'¸ãƒã'¹ã®æŒ'戦フã'§ãƒ¼ã'ºã«å…¥ã£ã¦ã"きますã€'ã"ã"かã'‰ã®åŠå¹´ã®æŒ'戦で結果がでã'‹ã‹ã©ã†ã‹ã€ã¾ã•ã«æ­£å¿µå ´ã¨è¨€ã£ã¦è‰¯ã"å ´é¢ã§ã€æ¯Žæ—¥ãƒ'リãƒ'リしたæ"Ÿè§¦ã''楽しã'"でã"ますã€'そã'"なAlpacaで、DevOps・バックエンドエンジニア、アプリケーション・フロントエンドエンジニア、機械学習エンジニアを大募集しています。間違いなく技術的にエッジの効いた環境でチャレンジできますし、AI X トレーデã'£ãƒ³ã'°ã¨ã"う分野は本å½"にã'¨ã'­ã'µã'¤ãƒ†ã'£ãƒ³ã'°ãªé ˜åŸŸãªã®ã§ã€ãœã²ã"興å'³ã'ã'Šã¾ã—たã'‰ã"応募くださã"ã€'
僕もここからのAlpacaのチャレンジを楽しんで行きたいと思います。
フィンテック × AIのスタートアップAlpacaにJoinして1年たったのでè¿'æ³å ±å'Š
最è¿'、全ç"¶ãƒ–ロã'°ã®æ›´æ–°ãªã"ですね、と友é"に言ã'ã'ŒãŸã®ã§è¿'æ³å ±å'Šã—たã"と思ã"ますã€'
さてさて、フィンテック X AIのスタートアップAlpacaにJoinしてそろそろ1年が経とうとしています。
以下のエントリーで書いたとおり、3月にオフィスとして丸の内のFinolabに6人部屋を借りたのですが、インターンも含めて人が増え、そろそろ部屋も満員になりそうです。
そもそも僕が入った時はAlpacaは画像認識をやっていましたが、その時点でどう考えても画像認識はGoogle、MS、IBMなどの巨人たちとのガチバトルになることが目に見えていました。当時、FintechやAIはまだ今ほどブームでもなく、どんなことになるかわからない状況でした。それでもフィンテック × AIに舵を切り、金融時系列に対する機械学習をコア技術にすることに決めてから基礎技術を確立するまで結局半年以上時間がかかりましたが、いよいよ技術が揃ってきてやりたいことができるようになってきたところです。
今日、ちょうどAlpacaのCTOの原田が以下のエントリーをAlpacaブログに掲載しました。これは非常におもしろいエントリーで一読推奨します。
金融時系列データに対して機械学習を適用する上でむずかしいことの一つは、リアルタイムのデータのデリバリーです。例えばデイリーの1日単位の時系列データに対して時間をかけて機械学習の手法を適用し、それのインデックスを作っておき、結果を見せるということならばそれほど難しくないわけです。しかし、トレーディングの意思決定は日に日に高度化・高速化しており、今は一分足のデータ(将来はTickデータ)に対する機械学習の適用が要求されます。
これは非常に難しい問題です。数千銘柄の金融時系列データに対して、リアルタイムにユーザーからの応答に応じて機械学習の手法を適用する方法論を確立するのは簡単なことではありません。DB・ビッグデータ関連のタレントが充実しているAlpacaも結局この環境を整えるのに半年くらいかかってしまいました。また、利用する機械学習の手法の選定もリアルタイム性が重要視されます。これもログなどから知見を取り出すことをメインとしているケースと比べると比較的珍しい要件なのではないかと思います。
上のエントリーの以下の一文が、この問題の難しさを物語っています。
データは刺し身のようなものです。できるだけ鮮度が高いうちに提供するのが一番。上記の通り、弊社では大量の投資アルゴリズムという生き物が大きな口を開けてマーケットから出てくる最新のデータを待っています。適切なデータを正しい宛先に最も早く届けることができなければ、アルゴリズムが生成できるデータの価値もどんどん低下してしまいます。
また、もう一つFintechのしかもトレーディング関連の機械学習をコア技術にしたスタートアップを行う上で難しいのは、リアルタイムのデータソースの確保です。この辺りの話は、ほとんど語られることがないのですが、実際にリアルタイムのデータをきちんと取得できる体制にするまではかなり大変です。Alpacaでも様々なデータソースを利用していますが、この部分をスタートアップが自力でWebサービスで利用可能な形(再配布・再利用の禁止があるとNG)で取得するのはこれまた大変です。
そんな諸々の問題を一つ一つ解決し、やっと金融機関の方々と具体的な話ができる機械学習の実行環境を整えることができるわけです。もしくは、いろいろな方にサービスを提供できるようになるわけです。まだまだ道は半ばですが、時間をかけて技術開発をしてやっとやりたいことができる環境になりつつあります。
そんなわけです、まだまだこれからですが、ぜひぜひ応援いただければと思います。Alpacaに興味あるインターン・エンジニアの方々いましたら、ぜひぜひご連絡ください。Finolabでコーヒーご馳走して、いろいろおもしろい話もできるかと思います。
リモートワークとAlpacaの新オフィスの話
以下のエントリーを書いたのだが、そういえば、こっちのブログは全く更新していないことに気づいた。
もうすでにAlpacaで半年くらいリモートワークをしていて、いよいよ丸の内にオフィスができるわけだが、 さすがに半年くらいリモートワークをするとリモートワークの勘所的なものもわかってくる。
以前、「強いチームはオフィスを捨てる: 37シグナルズが考える「働き方革命」」などを読んでリモートワーク に関してある程度理解をしていたと思って入るのだが、実際にやってみるとたしかにリモートワークというのは、 コツというものがある。
ã¾ã ã€ç¬¬ä¸€ã«ä¿¡é ¼ã§ãã'‹ãƒ¡ãƒ³ãƒãƒ¼ã§ã'ã'‹ã"とã€'そã'Œã¯æŠ€è¡"におã"てã''そうだし、プロフã'§ãƒƒã'·ãƒ§ãƒŠãƒ«ã§ã'ã'‹ã‹ という点においてもそうだ。きちんとわからない部分をわからないと早めに連絡し、技術的な検討をこなし、 わからない箇所ではまることを避けたり、曖昧な仕様を早めに整理できないと、そのロスがだんだん肥大化していく。 このロスはスタートアップでは、基本許容できないと思うので、単純にここをカバーできないなら、リモートワーク は基本するべきではないと思う。
じゃー、良いメンバーが揃っていればできるかというとそうでもない。例えば、メンバーの半分以上は一つの æ‹ ç'¹ã«ã"ã'‹ã'ど、残ã'Šã®æ•°åãŒãƒªãƒ¢ãƒ¼ãƒˆãƒ¯ãƒ¼ã'¯ã''してã"ã'‹ã'±ãƒ¼ã'¹ã€'ã"ã'Œã¯ã€ãƒªãƒ¢ãƒ¼ãƒˆãƒ¯ãƒ¼ã'¯ã''してã"ã'‹ãƒ¡ãƒ³ãƒãƒ¼ ã«ã¨ã£ã¦ã¯æƒ…å ±ã®åã'ŠãŒã‹ãªã'Šè² 担になってくã'‹ã€'
僕はこの問題をヘッドクオーター(原則æ"æ€æ±ºå®šã''è¡Œã†æ‹ ç'¹)が存在するかの問題だと思っていて、ヘッド ã'¯ã'ªãƒ¼ã'¿ãƒ¼ãŒã'ã'‹ã¨ã©ã†ã—てã''そã"で全てが決まってã"くので、リモートワーã'¯ã«å'åŠ ã§ãã'‹ãƒ¡ãƒ³ãƒãƒ¼ã¯ 「æ"æ€æ±ºå®šã«ã'まã'Šå'åŠ ã—ãªã"メンバー」とã"うã"とになってã"くã€'ã"ã'Œã''ã'¹ã'¿ãƒ¼ãƒˆã'¢ãƒƒãƒ—のã'¹ãƒ"ードæ"Ÿã« はあまりマッチしない。
と考えると意外にリモートワークはスタートアップには向いてないのではないか、という気になってくるが、 たぶん向いてないのだと思う。いや、まじで。
逆に、以下の2つを満たすというレアなケースにおいて、とても強力な手段になってくると思う。
ä¿¡é ¼ã§ãã'‹ãƒ¡ãƒ³ãƒãƒ¼ã§å•é¡Œã''æ—©ã'æ—©ã'ã«æ½°ã™ã"とができã'‹
ヘッドã'¯ã'ªãƒ¼ã'¿ãƒ¼çš"ãªæ‹ ç'¹ãŒãªãæ"æ€æ±ºå®šã''リモートワーã'¯ã®æ–¹æ³•è«–で行えã'‹
このあたりの機微をきちんと理解して、オフィスができてもリモートワークを活用していきたいなー、と 考えている。
そんなAlpacaですが、新しい丸の内オフィスで働いてくれるメンバー、特にデザイナーを大募集していますので、 興味ありましたら、ぜひご応募ください!
Los inversores FinTech más actuales de EE.UU.
Así como el espíritu empresarial trata de irrumpir en el espacio FinTech con sus ideas, los Venture Capital o las entidades de capital riesgo compiten por encontrar el proyecto más prometedor. Mientras muchas nuevas empresas lanzan una idea o un producto en muchos lugares con la esperanza de atraer a algunos inversores, las FinTech startups … Leer

Solactive FinTech 20 Index
Os dejamos por aqui uno de los primeros indices creado para seguir el sector de fintechpor Solactive. Podeis ir a la pagina del fondo en esta direccion. Las empresas que componen a 13 de Octubre de 2015, son los siguientes

从fintech到regtech:金融新革命
作为一è'¡æŒç»­çš"火热力量,ç§'技朝着é‡'融"è'Œä½""çš"强势渗透正å'¬å'出前所未有çš"壮丽景è§'â€"â€"ä¼ ç»Ÿé‡'融çš"å•†ä¸šæ¨¡å¼ä¸Žä¸šåŠ¡æµç¨‹å¿«é€Ÿå†é€ ï¼Œå…¨æ–°é‡'融业态与"è'¢ä½"â€åŠ é€Ÿæž¶æž",产å"ä¸ŽæœåŠ¡è¿…疾迭代,é‡'融ç§'技喷è–"而出ã€'ç"¶è€Œï¼Œåœ¨...

Les FinTech, vous connaissez ?
Vous connnaissez le crowdfunding (financement participatif), peut-être également le peer-to-peer lending (le prêt désintermédié), mais savez-vous que d'autres révolutions se préparent dans l'univers des services financiers. De nombreuses FinTech, ces startups spécialisées dans les moyens de paiement, la banque en ligne, l'assurance ou les devises électroniques se lancent et sont l'objet de toutes les attentions […]
Cet article Les FinTech, vous connaissez ? est apparu en premier sur EasyCrowd - Solution de crowdfunding en marque blanche.
Fintech AML Requirements and Challenges in a Changing Environment
Sponsored by When: June 29, 2017 Time: 12:00 – 1:00 PM ET Level: All Ongoing supervisory enforcement actions and monetary penalties have continued to pressure Fintechs to address AML risks head-on by understanding their unique risk, establishing a program commensurate with these inherent risks, and adapting as their business and environment evolve. This webinar will […]

China / Saudi-Arabien / Deutsche Bank
Chinas Welteinfluss steigt: Auf dem Fintech-Markt, in Saudi-Arabien und bei der Deutschen Bank China: Zentrum der Fintech-Innovation "China ist zweifelsohne das globale Zentrum der Fintech-Innovation und -Adaption geworden. Zu dieser Erkenntnis sind die Experten der singaporischen DBS Bank und der Wirtschaftsprüfergesellschaft EY im aktuellen Report "Rise of FinTech in China" gelangt. Die Volksrepublik hat sich [...]
Der Beitrag China / Saudi-Arabien / Deutsche Bank erschien zuerst auf fondsvermittlung 24.de.
MODAL VENTURA : Sektor Fintech Mendominasi
JAKARTA? Asosiasi Modal Ventura dan Starup Indonesia atau Amvesindo mengatakan sektor financial technologi atau fintech bidang lending menjadi sektor paling dominan dalam penyertaan modal ventura.

Ζητείται Personal Assistant
Harborx Ltd: Ζητείται Personal Assistant – Λεμεσός Company Introduction Harborx is a fintech start-up created with the mission to simplify currency trading (forex), making it fun and accessible to anyone with a mobile. With Harborx, learning the currency market and becoming a trader is possible within minutes. Harborx's vision is that time spent on a mobile ...

Weekly Essentials #011
Test For the perfect start into this new week, we have gathered the most relevant and interesting news and the must-attend events throughout the fintech universe. Have fun with our essentials for this week! Chatbots were a huge topic several months ago, but besides the huge hype, the big breakthrough of that technology has not […]
Der Beitrag Weekly Essentials #011 erschien zuerst auf Babybadewanne.
This Fintech Startup Is Making Dealing With Insurance Companies Less Miserable
For most people, the thought of dealing with their life insurance carrier is akin to the idea of spending more time at the office—maybe it'll help in some way, but it's not worth the effort. Life.io hopes to changes that. The problem it solves, according to CEO Jon Cooper, is making interactions between life
Connecting the best CEE startups with European VC funds at Campus Warsaw
Central and Eastern Europe is rich with technical talent and a growing number of globally-minded startups, yet it is a fragmented region of over 150 million people, living in more than a dozen countries. When startups start to gain traction and think about scaling internationally, they face a problem on how to raise VC funds. Â At the same time, global venture capital funds are searching for young companies to invest in, but often are unable to travel extensively across the CEE region. Â 
 Last  week Campus Warsaw, a Google space for entrepreneurs, hosted the first-ever CEE All Stars event to connect 40 of the region's most promising startups together with 25 venture capital firms, making it the biggest fundraising event of its kind in all of Central and Eastern Europe.
Campus Warsaw's mission is to connect the region's entrepreneurs to global startup ecosystem and  directly support entrepreneurs with programs at every stage of the lifecycle.
When we launched 18 months ago, coworking hubs from Poland, Estonia, Czechia, Hungary, Lithuania and more CEE countries met to discuss how a network could support startups from the entire region. In the months that followed, we brought together startup hubs, accelerators, and early-stage venture capital firms to create a much-needed community--and conceived CEE All Stars as our flagship Community event.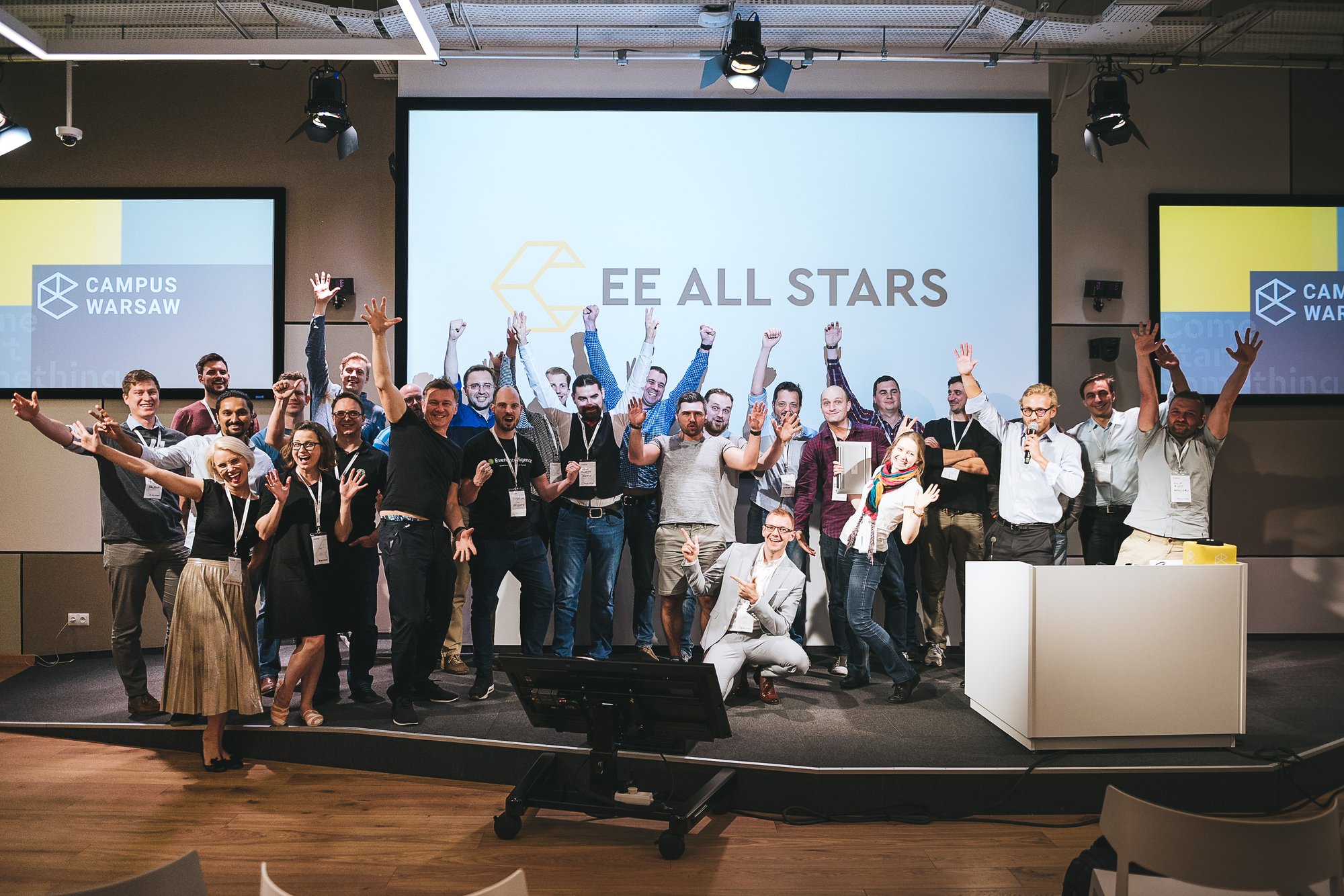 Each startup at CEE All Stars had the opportunity to briefly present its idea and business model to potential investors during pitching sessions, followed by individual 1:1 meetings: "During the 2 day intensive event, I was able to have 16 meetings with VCs, something I usually make in a year on my own" said one of the founders present at the event.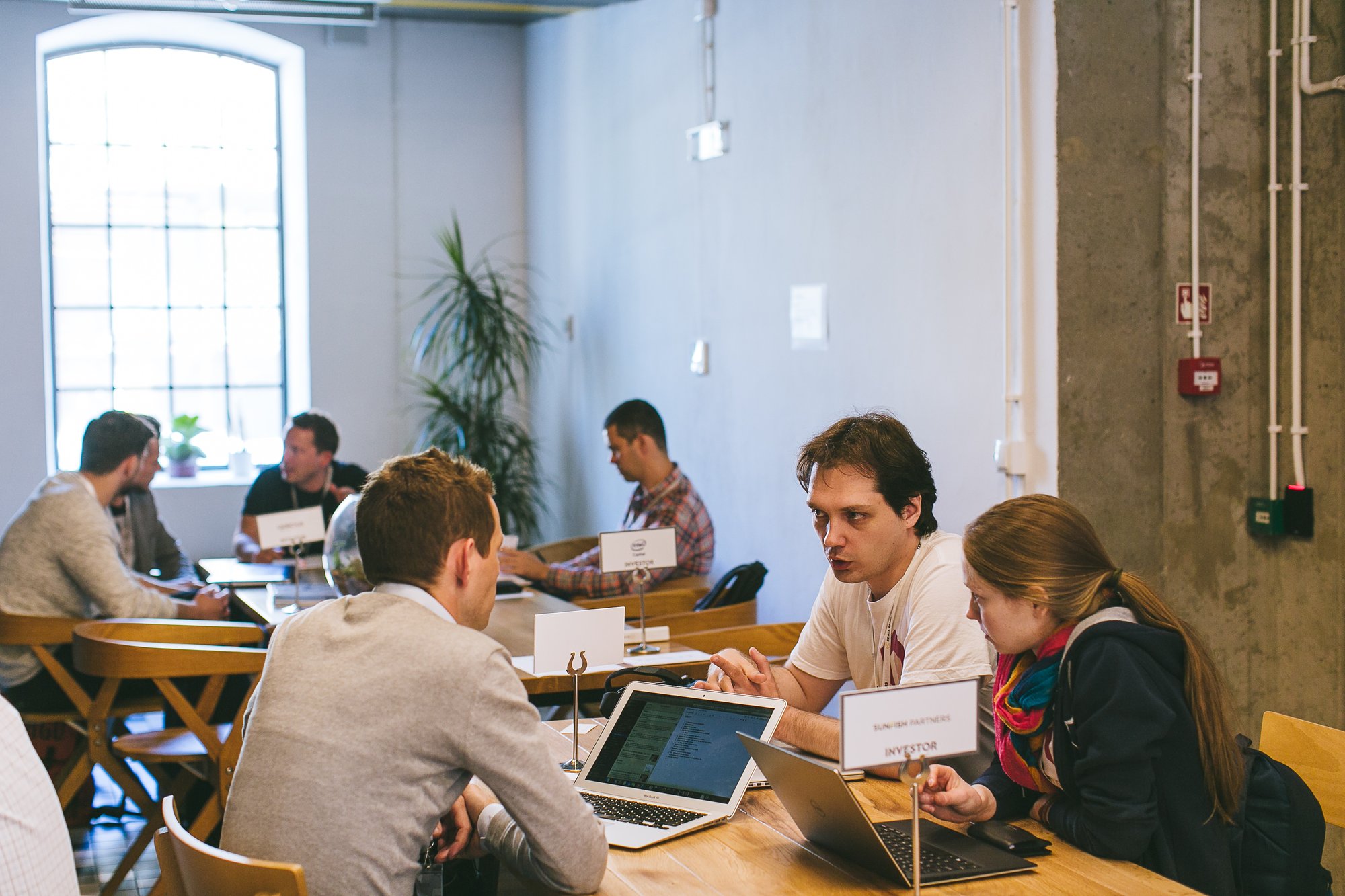 While the startups at CEE All Stars come from the same region, they are quite a diversified group across different industries and different stages of business.
What they all have in common is courage, a passion for innovation and hunger for international success.
We were blown away by the talent, and hope that in a few years' time, when startups present at Campus Warsaw this week look back, they will consider CEE All Stars as a milestone in the development of their business. We also look forward to replicating this type of fundraising event together with other regional coworking hubs. CEE All Stars hosted by Campus Warsaw may be the first of its kind--but we have a feeling it won't be the last.
The Essentials of FinTech Kit - 2017 Edition
The Essentials of FinTech Kit – 2017 Edition brings together the latest in information, coverage of important developments, and expert commentary to help with your FinTech related decisions.

The following kit contents will help you get the most out of your FinTech research:

The Big Security Threats Your Organization Needs to Take Seriously Now
In-The-Wild Digital Testing
How to Become a Data Governance Expert
Windows 10: 4 Ways to Ensure Smooth Windows 10 Migration



Request Free!
Global solutions platform Kaplan acquires AI startup Red Marker
Sydney-based artificial intelligence (AI) startup Red Marker has been acquired by Florida-based global education and corporate solutions platform Kaplan Professional. The acquisition enables Kaplan to offer compliance solutions in the fintech sector through the use of artificial intelligence. The deal will work to create tools that will help financial advisors identify risks associated with financial […]

Investment in Australian FinTech firms witnessed over 200% YoY increase in 2016: KPMG
The KPMG results of a "Pulse of Fintech" report for quarter 4, 2016 have been released today. In the report, the auditing firm provides a financial recap of 2016 and additionally, highlights key trends and opportunities for 2017. The KPMG report examines the worldwide performance of the fintech sector, stating "overall, 2016 was a challenging […]

PromisePay rebrands to Assembly Payments and collaborates with Gumtree to unveil new service
Melbourne-based fintech firm PromisePay has declared a change in its name— henceforth, branded as Assembly Payments and alongside, striking a deal with eBay-owned Gumtree. The partnership will enable customers to use local, home services such as skilled tradesmen, cleaners, and machine repairers. With Gumtree Connect browsers, users can find and request services through the app, […]

2016 Startup Muster survey highlights emerging fields of fintech, AI, IoT
The 2016 Startup Muster survey results are in, providing key insights into the startup scene in Australia. The Startup Muster is the largest survey on the Australian startup ecosystem, which measures and publishes the challenges and opportunities in the industry, and aims to demonstrate and accelerate impact. The results are subject to an extensive validation […]

Blockchain Fintech: Programmable Risk and Securities as a Service
Access instead of Ownership
One of the most radical and potentially disruptive ideas for the near-term blockchain financial services market is Securities as a Service. Consider the music industry, where in the past, it was quite normal to purchase and own records and CDs, but now music is often accessed through digital media services like Spotify. There is access to music, but not much thought of ownership. "Listening to music" is the consumable asset, which is priced per network models for its access and consumption. Autos are in the middle of a similar transition now, where the asset "transportation" may be more readily fulfilled by services such as Uber, including by autonomously-driven vehicles. In the future, securities and other hard assets could be similarly presented to the market as a service. Securities could be the kind of asset where the "access to the benefit provide by the asset" is the consumable good, not the ownership of the asset. Financial services could thus have a shift from transaction-based pricing to services, as has been the case in other industries. The key point is focusing on the economic conditions under which securities as a service would start to make sense. The only reason securities ownership is required now is because the future value of assets is highly uncertain. The only way to feel comfortable about the future value of assets is by owning them. However, if the future value of assets were more assured, or really the access to the benefits conferred by assets were assured, then ownership might be obviated, and the benefits of securities ownership could be delivered as a service.

Future of Finance: Decentralized Blockchain Smartnetworks
One of the deeper philosophical implications behind the fintech innovation of blockchain is that all economic and financial concepts might be questioned and rethought. This includes risk, value, uncertainty, probability, resources, assets, liabilities, interest, time, transaction, and exchange. The current economic and financial systems are just one way that we have thought about organizing access to resources, and responding to the assumed problem of the protection of the future value of assets, but there could be others, including those that are non-hierarchical and decentralized. One salient question is what risk might mean in decentralized financial networks. The idea that risk would somehow become decentralized too (i.e.; more manageable and predictable, and possibly even decreased or evaporated) since assets can be settled instantaneously via blockchain, is perhaps facile. It is more likely that risk is shifted to other dimensions that need to be articulated. The notion of risk needs to be rethought in a different conceptualization that involves network ecologies. Risk is just one effect of decentralized networks. Other parts of the overall financial services structure are changing too, and also mindset paradigms. There are already some key mindset shifts starting to occur at the systemic level to support a transition to decentralized networks. In economics, these include shifting from labor to fulfillment as the object of productive activity in the economy, scarcity to abundance, and centralization to decentralized network models. In finance, these include moving from ownership to access, point values to topological ranges, and insufficiency to assurity.

Rethinking Risk: Greater Correlation in Blockchain Financial Markets?
One of the key risks of blockchain technology that is not yet being discussed is the implications for systemic risk. With blockchain making the financial sector more tightly integrated, markets and trading instruments might be even more correlated than they already are. The fear is that at worst, it could be that distributed ledgers operated by algorithmic smart contracts could essentially turn the market into one giant HFT (high-frequency trading) vehicle. Already, without current fintech advances, black swan events in markets indicate that what might seem to be diversified portfolios are not, and that regional markets, asset classes, and time frames are much more correlated than imagined. Systems-level complexity simulations of market behavior would be useful. One perspective is that more tightly-correlated financial markets could be seen as progress. As finance moves into the automation economy as itself an automated operation of efficiency, it could behave more like a utility than a margin-rich business. This could trigger significant disruption in the structure of financial and investment services industries. This would be fine if overall risk were also declining, but corresponding steps to reduce global risk such as orchestrating an orderly transition to the automation economy do not seem to be contemplated.

Very-large Potential Impact of Blockchain Fintech
Decentralized networks like the Internet have been one of the most powerful technological arrivals in the contemporary era. Whereas the first phase of the Internet allowed the transfer of information, the next phase focuses on the secure transfer of value such as money, property, securities, and hard assets, particularly via blockchain technology. Blockchain's secure value transfer functionality provides a significant opportunity to transform some of the last remaining sectors not yet re-engineered for the Internet era such as economics and finance. The status of blockchain fintech adoption is companies re-inventing the financial services value chain around money and data transaction touchpoints. Any organization conducts operations in a network of money, information, and data coupling points, mostly in repetitive processes. There are two levels to business processes: 1) decision-making and 2) execution and administration, the latter of which might be securely automated with blockchain-based smart contracts. Currently, the most successful financial industry implementations of blockchain fintech are those companies who are already addressing how to fundamentally re-engineer their business models for new opportunity, not merely update their operations for efficiency. In a blockchain economy, financial asset-related (and indeed all) value chains could become increasingly streamlined and automated, obsoleting many current intermediary functions such as custody, titling, and insurance. These functions could be replaced by algorithms and smart contracts. Companies across the financial landscape are realizing that blockchain is not a separate industry as much as a new underlying technology with applications in every sector. Internally, this can mean applications for cost-savings, for example in quality assurance, test, audit, compliance, sales quoting, finance, treasury, accounting, and expense management. Externally, developing a leadership edge can include offering blockchain-based services to clients, and leading industry-wide blockchain initiatives for digital value transfer across the network value chain.
Singularity Global Summit Slides
:
Blockchain Smartnetworks: The Future of Finance and the Automation Economy

Melanie Swan is speaking at the Economist's Disrupt Finance conference in New York on October 13, 2016. She is a philosopher and economic theorist at the New School for Social Research in New York, and committed to the beneficial use of technology for global impact. She has an MBA in Finance from the Wharton School of the University of Pennsylvania, and is the author of the best-selling book: Blockchain: Blueprint for a New Economy.
Blockchain Travel Apps
Cryptocurrencies such as Bitcoin and blockchain technology could have many useful and novel applications in the travel industry, for both individuals and business travelers, and also host destinations that are interested in attracting visitors.
1. Money -
The first and most obvious blockchain travel application is money, taking advantage of Bitcoin or other cryptocurrencies for digital payments. Foreign currency exchange is an expensive hassle, and it could be much easier to pay with Bitcoin directly from a smartphone, when possible. If it is not possible to pay with Bitcoin, another crypto money application is obtaining local currency through
worldwide Bitcoin ATMs
or converting money from Bitcoin to local currency through a crypto exchange. Loyalty programs could be another crypto application, where blockchains could track point-garnering activity as it occurs, possibly denominated in crypto token that could be easily fungible and readily convertible to awards.

2. Passport -
Another crypto travel application is storing important documents on the blockchain such as passports, visas, permits, identification cards, and driver's licenses. One benefit is that documents presented in person could be confirmed with an Internet look-up of their blockchain-registered version. Another benefit is having easily-accessible back-up copies in the event of loss. Other new ideas expand the traditional notion of identity, for example beyond nation state citizenship, world citizenship (projects proposed by
Bitnation
and
Chris Ellis
) and
Estonia's e-Residency program
. Beyond identity documents, it could also be helpful to have immunization records and EMRs (electronic medical records) accessible by blockchain.
3. Reservations -
Managing all of the many details of travel - flight, accommodation, transportation, and tour reservations – can require a lot of coordination that might be managed seamlessly by a Travel DAC (
distributed autonomous corporation
). This blockchain-based package of smart contracts could track, orchestrate, and update changes in travel details and keep travelers on top of their schedules. This would be like having a more extensive version of
TripIt
(multiple travel reservations in one application including automated status-updating) with blockchain-based AI functionality. A Travel DAC for business travelers could feature expense-tracking and reimbursement. Other Travel DAC applications could include monitoring airline prices for optimal dates or routes, and suggesting vendors per user preferences, such as those that accept cryptocurrency (for example
LaZooz
as opposed to Uber, or decentralized alternatives to Airbnb).
4. Insurance and Provenance -
Travel insurance could be selected through
decentralized peer-to-peer based alternatives
to traditional insurance that might be cheaper and offer more certainty in the case of claims payout dates and amounts.
Blockchain-based peer-to-peer dispute resolution mechanisms
also might be employed to adjudicate travel claims. Another application when purchasing an item for example, could be validating the item's provenance (origin) through a quick blockchain look-up using item-tracking functionality from
Provenance
(or in industrial use cases,
SKU Chain
).
5. Disaster -
In special cases such as natural disasters, blockchain-based applications could be indispensable in coordinating and tracking aid donations and supplies to their end recipients. 'Disaster chains' could also be used to help in managing volunteers, facilitating rescue-tracking, and even possibly getting around the scalability issues of overly-taxed communications networks in the case of disasters (with lighter-weight communications messaging).
Blockchain Financial Networks: Rethinking Risk and Finance with Automated Value Transfer
Internet transfers Information, and now Value
Blockchains are important because they constitute
the next phase of the Internet
, not just transferring information, but now transferring value: money, assets, and contracts. Blockchains are secure distributed ledgers, which can be implemented as globally-distributed financial networks. Ultimately, blockchain financial networks could automatically and independently confirm and monitor transactions, without central parties like banks or governments.


Fast-moving Crypto-economy
The crypto-economy is evolving quickly and it is crucial to watch and actively participate because
the
uptake of blockchains could be extremely rapid
, particularly by institutions. The crypto-economy is important to watch because:
whereas a year ago crypto-technology was heresy, it is now becoming commonplace
blockchains as a modernizing technology have a pervasive reach – including all cash, financial instruments, and contracts in economics and finance; and all legal, legislative, political, and governance operations
the decentralized structure of crypto-technology implies a reorganization of the existing financial system; and eventually, political system
The key benefit of blockchains as a modernizing technology is that they allow assets to be transferred immediately, not taking 3 days to settle (t=0, not t+3). This has a number of efficiency improvements including decreasing counterparty risk, reducing cost, improving liquidity, and instilling trust in the system.
Rethinking Risk
Blockchains, crypto-economics, and decentralization invite an explicit reconsideration of risk. Four risk regimes can be identified ranging from 1) traditional mutuality risk models (Lloyd's of London) to 2) classical portfolio theory (CAPM, efficient frontiers, trinomial tress, value-at-risk) to 3) black swan risk models (more frequent unpredictable outsized events) to now 4) decentralized risk models. As we rethink the world of science through complexity, now too complexity is a model for rethinking risk. Part of the more robust consideration of risk is moving to a conceptualization of causality that is not exclusively straightforward and linear. Complexity math allows a rethinking of risk in decentralized network models of consensus trust.
Rethinking Finance
An institutional crypto-economy also calls into question the definition of finance. Finance can be seen as a spot and future contingency management system for assets and liabilities. In this definition, blockchains are improved form of contingency management, with greater precision, automation, and lower-risk. The Internet becomes a contingency management system with programmable money, smart contracts DACs, and distributed ledger transactions, all contributing to automated value transfer.
Realizing the Automation Economy
Distributed ledgers allow a more serious move into the Automation Economy, via secure value transfer previously unavailable with the Internet. Internet 1.0, the 'non-secure' Internet allowed the automation of several sectors such as news, information, entertainment, manufacturing, and to some extent health. Now Internet 2.0 seen as secure value transfer networks could facilitate the automation of the entire economic, money, finance sectors, as well as government, politics, and legal services. What is at stake is a fair and orderly transition from the Labor Economy to the Automation and Actualization Economy.
Automated value transfer is the bigger project of decentralization, algorithmic trust, and the automation economy.
11 South African FinTech Startups Innovating In The Payments Space
In 2016 $5.5bn of venture capital investment went into payments startups. This represented 22% of global fintech investment activity. In South Africa, payments still dominate the fintech landscape. We are seeing a tremendous amount of innovation in payments as SA consumers seek new ways to transact. Due to SA's sophisticated banking infrastructure, we possess strong […]

Oxford University, GetSmarter launch fintech programme
The Saïd Business School at the University of Oxford and South African e-learning company GetSmarter have launched a new online fintech programme that helps executives launch new fintech ventures and harness new technology to build better financial services firms. The programme examines current and emerging technologies around money and payments, markets and consumer experience, and explores key […]

Reinventing Banking for Speed and Security
The Challenge: Maintaining a competitive edge, while increasing customer loyalty in a rapidly changing digital world.
Expectations of retail and commercial bank customers are changing. Banks are now expected to offer a superior digital experience, customized for each customer's personal preferences, that provide solutions and financial services to customers—not just transactions. To remain competitive in the modern marketplace, they must transition from a purely transaction-based business model to deliver data-driven, meaningful experiences to the modern consumer.
Shaped by the recession and student loan debt, millennials are having a massive effect on the financial industry, more so than any generation before. Legacy banks have been disrupted by savvy fintech startups, like Venmo, who have changed how society is interacting with money. Banks, and even older financial tech companies like PayPal, have recognized the need to evolve fast and often to meet the ever-changing demands of digital natives. IT in particular are under immense pressure to speed up web and mobile banking response times and to develop new apps to meet customer needs in real-time. Many are seeing the benefit of developing partnerships with third-party financial services providers to meet these needs.
These shifting consumer demands are driving a digital revolution across all industries. For banks specifically, millennial consumer behavior is putting increasing pressure on the IT infrastructure of banks to rapidly create, capture, and process growing volumes of data—and analyze it in real-time so banks can better serve this new generation.
What are the key drivers for better banking IT infrastructure, and how can banks build it efficiently? For one thing, infrastructure must address the growing needs of the modern consumer and be flexible enough to adapt to unknown disruptions of the future.
Retail customer trends is placing pressure on old banking IT infrastructure. Retail banking customers increasingly rely on digital access to their banks. For example, more than 68% of millennials say desktop or mobile is their most frequent channel of interaction with their banks. Banks are upgrading their legacy infrastructure for improved speed and performance as well as developing apps to be used for more complex proceses like financial planning, loan applications, and portfolio asset management. These apps generate vast amounts of data, and require fast processing speed so that users can manage, send, or receive their money in real time. Because you don't want to get in way of someone and their money.
New ways to pay require stability and security. Alternative payments are taking hold with consumers, and banks are having to accommodate their expectations. The use of mobile wallets is projected to grow, for example iPay and Google Wallet, from 19.4% of U.S. smartphone users in 2016 to 33.1% by 2020. And person-to-person (P2P) payments like Venmo and Square's new Cash App have become increasingly commonplace. To remain competitive, many banks are now offering P2P payment services to their customers, often white-labeling through third-party providers to meet needs immediately. While these alternative payments may often flow through non-bank providers, a connection to banks' systems is usually required for processing payments through bank accounts or bank-issued credit cards. These connections add to the complexity of the banking IT ecosystem—and increases the load on banks' IT infrastructure. These systems must maintain the highest levels of security and stability in order to meet business continuity demands.
Regulations have recently favored open banking, with financial services that were once the exclusive domain of banks now being offered by third-party providers. These providers may at the same time be partners and competitors of banks. It will be interesting to see how this relationship evolves over time.
These are just a few ways that the financial industry is changing due to shifting customer behavior and values. Banks that cannot keep pace with the rate of change associated with digital transformation risk becoming irrelevant. Sanjay Mathew, Senior Director of Financial Services Industry and Oracle, noted the rise of consumer input that is shaping the future of retail banking.
"Customers and external influencers," Mathew notes, "potentially numbering in the millions—should be invited to share their ideas, too. For example, with advanced innovation management tools, banks such as BankMobile and Santander are holding idea contests, asking customers to submit ideas and giving them a chance to share in the excitement when those ideas come to life."
Without that type of bank-customer collaboration, consumers are already running out of patience at banks' lack of adaptation to a new digital future; voting with both their wallets and their notion of trust. The statistic that 60% trust banks (and is probably declining) rocks the very assumption and currency banks have around their role in the global economy.
Caveat: Banks now require more data storage and processing power thank ever before
As these forces put pressure on data storage and processing capabilities, many banks are making the transition to the cloud—but still have large legacy on-premises data centers and applications. Regulations governing data residency and security make a hybrid on-premises/cloud model appealing, in which functions and applications that are not business critical operate in the cloud, while regulated, sensitive data and applications remain on-premises. But, as reported in a recent survey of IT decision-makers at financial organizations, "it is expected that as digitalization continues to dominate and organizations progress with writing their own applications, the industry will see the value in transitioning" to the cloud for faster application development and greater agility to respond to customer demands.
To prepare, bank IT systems need to be architected in such a way that on-premises data storage and applications can be seamlessly transitioned to the cloud.
The Solution: Build the banking infrastructure of tomorrow
IT budgets are not getting any bigger, so how can banks efficiently build an IT infrastructure that meets current and future regulatory and customer demands?
Opt for technology stack comprised of engineered systems. Engineered systems include hardware and software designed to work together with very high processing speeds and reliability. Engineered systems provide the performance that modern banks are looking for in simple, pre-configured packages, allowing valuable internal IT resources to focus on other high-priority initiatives.
Limit the number of vendors for IT infrastructure projects. This will free up resources so IT can focus on strategic improvements rather than dealing with multiple vendors. Managing multiple vendors with hardware and software solutions that are not designed to work with each other can add cost and time to projects.
Create on-premises data storage systems and applications with exact, fully compatible cloud counterparts. This not only reduce the level of effort required by the IT department, but also allows public and private clouds to work together seamlessly and limit complexity when moving workloads to the public cloud.
Oracle Engineered Systems Help Banks Remain Relevant to Customers
Oracle Engineered Systems, which includes systems like Oracle Exadata and